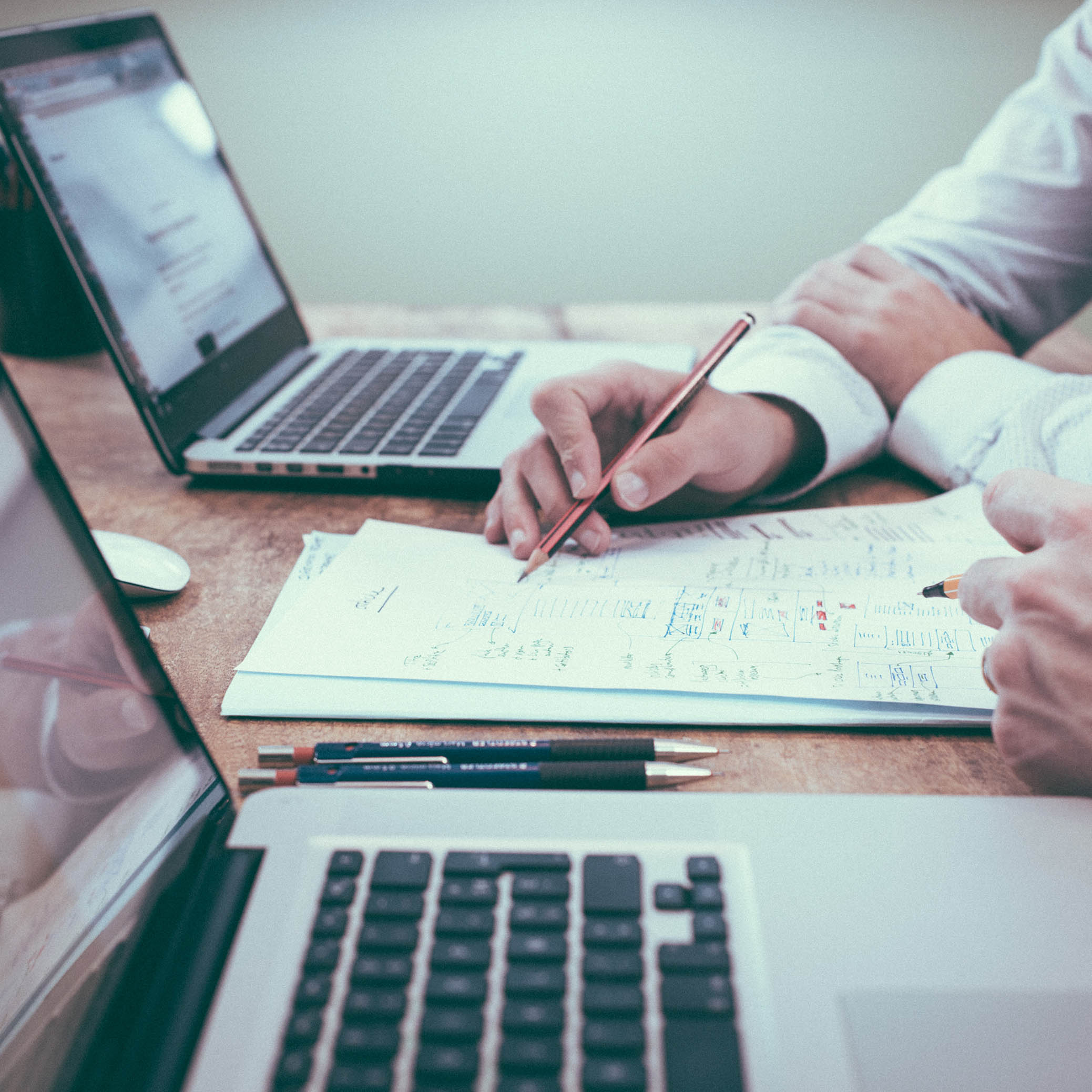 Terms
Of Use
Overview
Please read through these Terms carefully. By accessing the Euro International News web site at eurointn.com ("the Site"). These terms apply to your use of the Site and all the contents and design of the Site and any material e-mailed to you or otherwise supplied to you in conjunction with the Site both irrespective of the delivery platform you use – e.g. desktop PC, laptop, mobile device, PDA or otherwise – and irrespective of how the Content is delivered to you – e.g. via web browser, WAP browser, email, SMS or otherwise. By accessing the Site you are agreeing to the terms and conditions below. If you use the Site in the course of your business, you are also agreeing to these terms and conditions on behalf of that business and should also read the paragraph in Section 2 regarding At Work Use. If you do not agree with the terms and conditions (or are not authorized to do so) you should not use. If you have any questions please contact info@eurointn.com. We recommend that you print a copy of these terms and conditions for your records.
These terms were last updated on 21 October 2021
Access and Use
Permitted Use: All content belongs either EI or the sources that the posts are taken from. Euro International own all intellectual property rights (including copyright and database rights) in the Content and any selection or arrangement of the EI Content. You may for your personal, non-commercial use: retrieve and display EI Content on any compatible device; print a single copy of individual articles on paper (but not photocopy them); email headlines appearing on The Site (but not full text articles) to a maximum of twenty individuals using our "Email This" service; store such articles in electronic form on disk or on a mobile device (but not on any server or other storage device connected to a network); and Use spidering technology to search and link to The Site, provided that you do not infringe the Restrictions on Use below. Restrictions on Use: You may not use The Site for any unlawful purpose. Except as expressly set out above, you may not copy, reproduce, publish, broadcast, transmit, modify, adapt, create derivative works of, store, archive, publicly display or in any way commercially exploit any of the EI Content. Without limitation, you may not do any of the following without prior written permission from EI (and neither may you allow a third party to do any of the same): with the exception of RSS feeds and personal, non-commercial use of the "Send to a friend" service redistribute any of the EI Content, including our headlines (including by using it as part of any syndication, content aggregation, news aggregation, library, archive or similar service); or Remove the copyright or trade mark notice from any copies of EI Content made under these terms and conditions; or create a database in electronic or structured manual form by systematically and/or regularly downloading, caching, printing and storing all or any of the EI Content (by spidering or otherwise); or frame, harvest or scrape the EI Content or otherwise access the EI Content for similar purposes. Linking: If you would like to link to The Site, please read and comply with the following guidelines and all applicable laws. A site or service that links to The Site: may display a New Europe logo, may not remove, distort or otherwise alter the size or appearance of the logo; may link to the homepage of The Site, and on an ad hoc, non-systematic basis deeplink to other pages of The Site; must not in any way imply that EI is endorsing it or its products or services; must not misrepresent its relationship with EI or present false information about EI; must not be a site or service that infringes any intellectual property or other right of any person or that otherwise does not comply with all relevant laws and regulations; must not be a site or service that contains content that could be construed as distasteful or offensive. EI expressly reserves the right to require that any link in breach of these terms and conditions be removed and to take whatever other action it deems appropriate. PLEASE NOTE THAT IN ADDITION AND WITHOUT PREJUDICE TO OUR RIGHTS AT LAW TO RESTRICT THE TYPES OF USE REFERRED TO ABOVE, THESE RESTRICTIONS ARE ALSO CONTRACTUAL IN NATURE AND BIND ALL USERS OF THE SITE. At Work Use: If you are using The Site in an "at work" capacity (whether for a company, partnership, public sector body, charity etc.) and your use extends beyond personal, non-commercial use then you should contact EI's Content Sales Team at content info@eurointn.com to discuss your business requirements, since it is possible that your use of EI Content extends beyond what is permitted by these terms and conditions. In particular, all requests to republish, redistribute or syndicate EI Content, whether headlines, full text articles (or parts thereof) or the right to use EI Content internally within your business (for example, as part of a regular information dissemination service or on a company Intranet) or any external use that you may make (for example, within client reports or briefings) should be addressed to us, as such use falls outside the scope of use permitted by these terms and conditions.
Technical Requirements and Site Security
The Site is best viewed with the latest versions of Mozilla Firefox and Google Chrome. Any payment information you send to us over the Internet is encrypted using 128 bit Secure Socket Layer technology. SSL is currently the preferred method to securely transfer credit card data over the Internet.
No Warranty, Disclaimer of Liability and Indemnity
The EI Content is only for your general information and use and is not intended to address your particular requirements. In particular, the EI Content does not constitute any form of advice, recommendation, representation, endorsement or arrangement by EI and is not intended to be relied upon by users in making (or refraining from making) any specific investment or other decisions. Appropriate independent advice should be obtained before making any such decision. Any agreements, transactions or other arrangements made between you and any third party named on (or linked to from) The Site are at your sole risk and responsibility. Any information that you receive via The Site whether or not it is classified as "real time", may have ceased to be current by the time it reaches you. EI is not responsible for any use of the EI Content by you outside its scope as stated in these terms and conditions.
Whilst every effort has been made to ensure the high quality and accuracy of the Site, EI makes no warranty, express or implied concerning the EI Content, the Site, software or products or services available through the Site (the "Site Services"), which are provided "as is". EI expressly disclaims all warranties, including but not limited to warranties of fitness for a particular purpose and warranties of merchantability. In no event will EI, its affiliates or other suppliers be liable for direct, special, incidental, or consequential damages (including, without limitation, damages for loss of business profits, business interruption, loss of business information or other pecuniary loss) arising directly or indirectly from the use of (or failure to use) or reliance on the Site Services, even if EI has been advised of the possibility that such damages may arise. EI does not guarantee the accuracy, content, or timeliness of the Site Services or that they or related systems are free from viruses or other contaminating or destructive properties.
In no event will any liability of EI, its affiliates, agents and licensors to you (and/or any third party) arising out of any kind of legal claim (whether in contract, tort, or otherwise) in any way connected with the Site Services or breach of these Terms by EI exceed the amount, if any, paid by you to EI in respect of the particular Site Service to which the claim relates.
Upon EI's request, you agree to defend, indemnify and hold harmless EI from any claims and expenses, including reasonable legal fees, related to any breach of these Terms by you or your use of any Site Services.
Third Party Sites and Services
The Site contains links to other Internet websites or online and mobile services provided by independent third parties ("Third Party Sites"), either directly or through frames. Third Party Sites may be co-branded with EI and so include EI's trade mark. EI is not responsible for the availability or content of Third Party Sites and will not be a party to, or in any way responsible for, any transaction concerning goods or services available from such Third Party Sites. If you purchase products or services from a Third Party Site your contract for such products or services will be with the third party and not with EI. Our Privacy Policy does not apply to Third Party Sites. Copyright in any software that is made available for download from The Site belongs to EI or its suppliers. Your use of the software is governed by the terms of any license agreement that may accompany or be included with the software. EI is not responsible for any technical or other issues that may arise if you download third party software. Do not install or use any software unless you agree to such license agreement. The Site contains advertising and sponsorship. Advertisers and sponsors are responsible for ensuring that material submitted for inclusion on The Site complies with international and national law. EI will not be responsible for any error or inaccuracy in advertising or sponsorship material.
Governing Law and Jurisdiction
These Terms shall be governed by, and construed in accordance with, German law. The parties irrevocably agree that the courts of Germany shall (subject to the paragraph below) have exclusive jurisdiction to settle any dispute which may arise out of, under, or in connection with these Terms or the legal relationship established by them, and for those purposes irrevocably submit all disputes to the jurisdiction of the Belgian courts.
For the exclusive benefit of EI and to the extent possible in the applicable jurisdiction, EI shall retain the right to bring proceedings as to the substance of the matter in the courts of the country of your residence or, where these terms and conditions are entered into in the course of your trade or profession, the country of the place of business in which you agreed to these terms and conditions or (if different) the country of your principal place of business.
General
You may not assign, sub-license or otherwise transfer any of your rights under these terms and conditions. If any provision of these terms and conditions is found to be invalid by any court having competent jurisdiction, the invalidity of that provision will not affect the validity of the remaining provisions of these terms and conditions, which shall remain in full force and effect. Failure by either party to exercise any right or remedy under these terms and conditions does not constitute a waiver of that right or remedy. Headings in these terms and conditions are for convenience only and will have no legal meaning or effect.
Corporate Information
The Site and any Euro International subscriptions achieved through the site are operated by Euro International team.
Changes to Terms and Conditions
These terms and conditions were published on 21 October 2021. Any changes brought to the Terms and Conditions will be updated in the website.
Force Majeure
EI, its affiliates and its information providers will not be liable or deemed to be in default for any delay or failure in performance or interruption of the delivery of the EI Content resulting directly or indirectly from any cause or circumstance beyond its or their reasonable control, including but not limited to failure of electronic or mechanical equipment or communication lines, telephone or other interconnect problems, computer viruses, unauthorized access, theft, operator errors, severe weather, earthquakes or natural disasters, strikes or other labor problems, wars, or governmental restrictions.
Miscellaneous Changes to these Terms
EI may, in its discretion, change these Terms (including those relating to your use of Site and/or EI Content). When Terms are changed, EI will notify you by email or by publishing details of those changes by including them in these Terms. If you use the Site after EI has published or notified you of the changes, you are agreeing now to be bound by those changes. If you do not agree to be bound by those changes, you should not use the Site any further after they are published. Access to certain EI Content may be subject to additional terms and conditions.
Advertising
Third Party Content and other Web Sites. Parts of the Site may contain advertising or other third party content. Advertisers and other content providers are responsible for ensuring that material submitted for inclusion on the Site complies with international and national law. EI is not responsible for any third party content or error, omission or inaccuracy in any advertising material. The Site may contain links to other web sites. EI is not responsible for the availability of these web sites or their contents.
Assignment of Agreement
This agreement is personal to you and your rights and obligations under these Terms may not be assigned, sub-licensed or otherwise transferred. This agreement may be assigned to a third party by EI.
Non-Waiver
No delay or omission on the part of either party in requiring performance by the other party of its obligations will operate as a waiver of any right.
Notices
Notices to EI must be given in writing by email and sent to EI's last known place of business in Germany (for the attention of the CEO) through the website email address.
Severability/Survival/Statute of Limitations
If any provision of these Terms is invalid or unenforceable, such will not render all the Terms unenforceable or invalid but rather the Terms will be read and construed as if the invalid or unenforceable provision(s) are not contained therein. Any cause of action of yours with respect to these Terms must be filed in a court of competent jurisdiction in Mönchengladbach, Germany, within one year after the cause of action has arisen, or such cause will be barred, invalid, and void.
Whole Agreement
Save as expressly referred to herein, any representation, warranty, term or condition not expressly set out in these Terms shall not apply.
Headings
Headings in these Terms are for convenience only and have no legal meaning or effect.