15 countries to visit
If you are restless enough to start your first adventure, but not quite sure where to start, do not worry. There are many ideal destinations that you will want to visit for the first time. You are probably looking for safe and comfortable places to travel.
Most of the countries that are suitable for starting this trip are developed countries. So you probably will not have a cheap trip, but you will definitely record amazing moments in these places. So pick up your pen and paper and join us in identifying the 15 countries you should visit.
15. Canada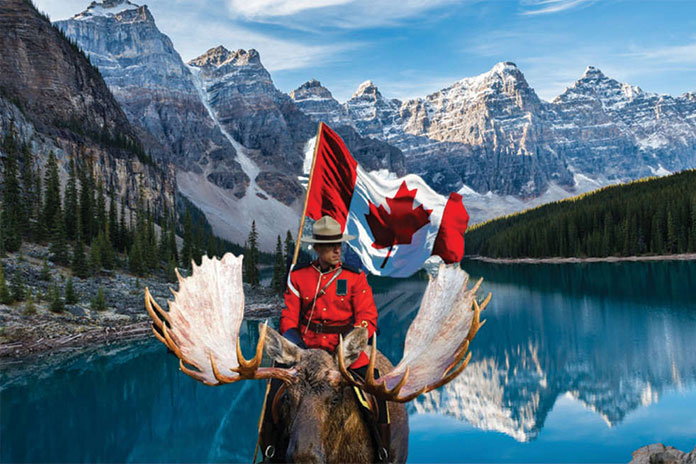 Canada is always on the list of the top countries in the world to live in. Not only because life in this country is of high quality, but also because the citizens of this country always try to be the best.
Canada is a country with unique nature, lakes, forests, and wildlife. And thinking about exciting festivals in this country, such as the Montreal Jazz Festival , will always put Canada at the top of your list of favorite countries.
Just be careful not to travel to this country in winter!
14. Thailand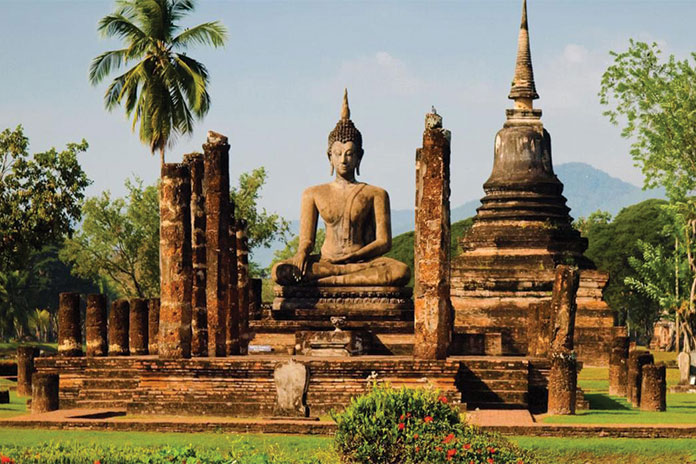 It is enough to step into Thailand to understand why this country hosts so many people from all over the world. Although Thailand is economically classified as a developing country, the quality of life in this country is not lower if it is not higher than in European countries.
It is not strange to say that many families travel to Thailand with their children to visit the turquoise waters of the south or the misty mountains of the north of the country. If you pay attention to how cheap travel to this country is, you will definitely win.
13. Chile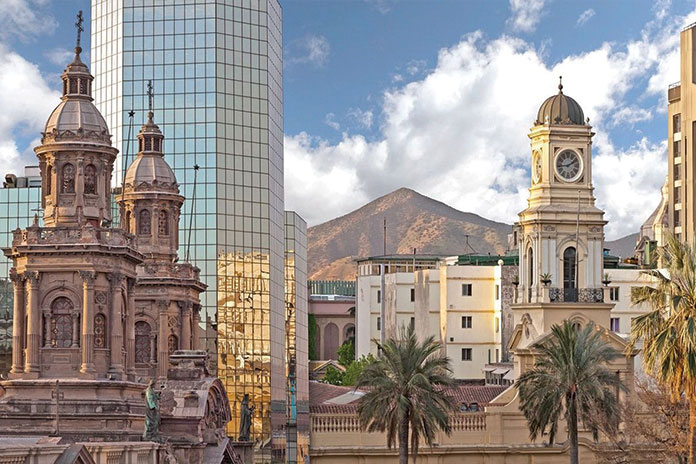 If you are planning a trip to South America, Chile is a good place to choose. This country has a relatively higher quality of life than the surrounding countries.
Chile is like a long strip in the west of South America. Tourists can enjoy the many climates and scenic views of Chilean Patagonia in southern Chile, ski resorts in central Chile, and the Atacama Desert in the north. Also, if you manage to see Rapa Nui, also known as Easter Island, it is a special privilege on your trip.
12. France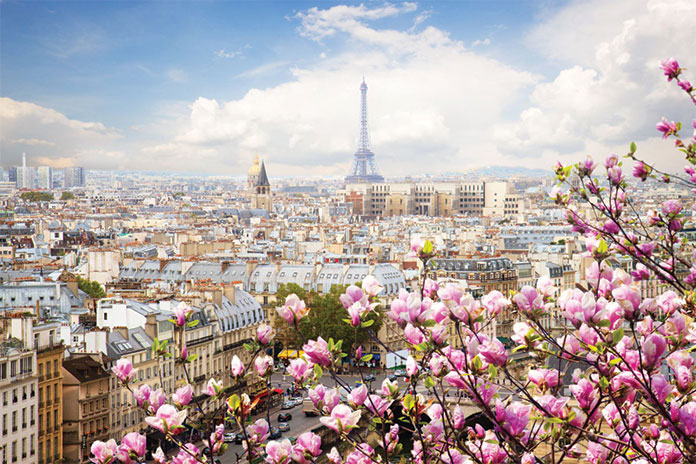 Although this advice may seem a little funny or silly, there are many other places to see in France besides Paris . If you have the chance to stay in France for a while, enjoy the capital, but do not forget to visit the beaches and the countryside.
You can enjoy the old castles, exquisite architecture and fine arts in this country, but do not forget to try the French baguettes with Camembert cheese.
11. Indonesia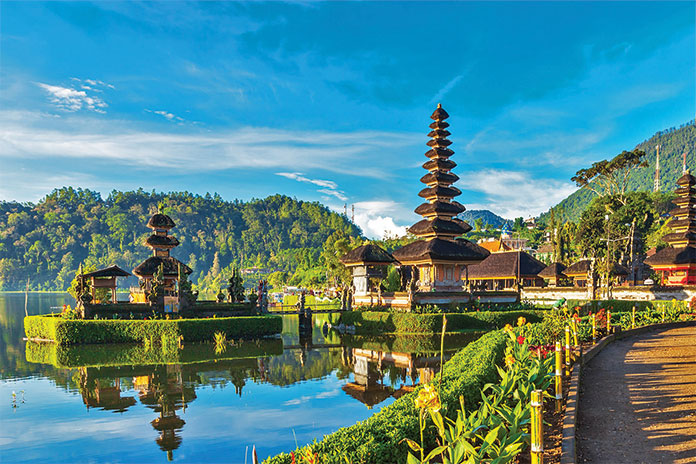 No wonder you are fascinated by a country with 18,000 islands. Indonesia also ranks second in large tropical forests. The area of ​​this country is 4000 km. It stretches from Aceh in the west to Papua in the east. Indonesia is a great place to enjoy the sun, the beaches, the nature and the wildlife.
Whether you want to see the Kalimantan orangutans, gaze at the waves of the Mentawai or Bali seas, or go diving to Sulawesi, Indonesia has something to offer. And if you are brave enough, why not see the Komodo dragon, which is the largest lizard on earth?
10. Iceland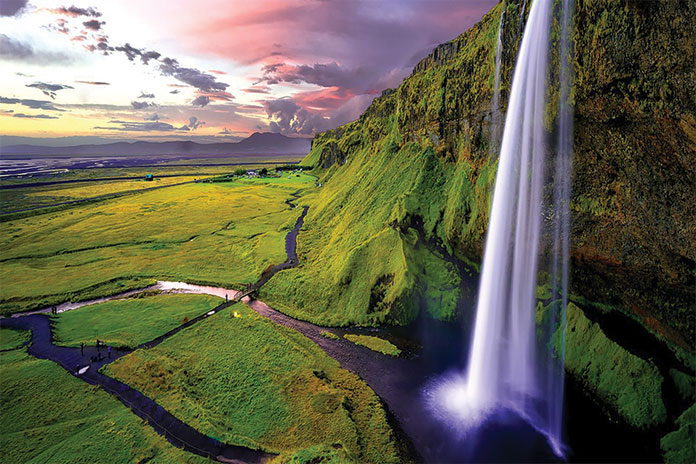 Iceland is located between Europe and North America. But it is a Scandinavian country because its citizens are descendants of the Vikings.
Although Iceland is located in the highlands, it has milder winters due to the air flow coming from the Atlantic Ocean.
Iceland is a country with spectacular scenery, and is an ideal destination for those who love hiking. During the winter, the days get shorter, but tourists can see the amazing northern lights. Summer is a good time to find hot springs during the day and swim in them.
9. Portugal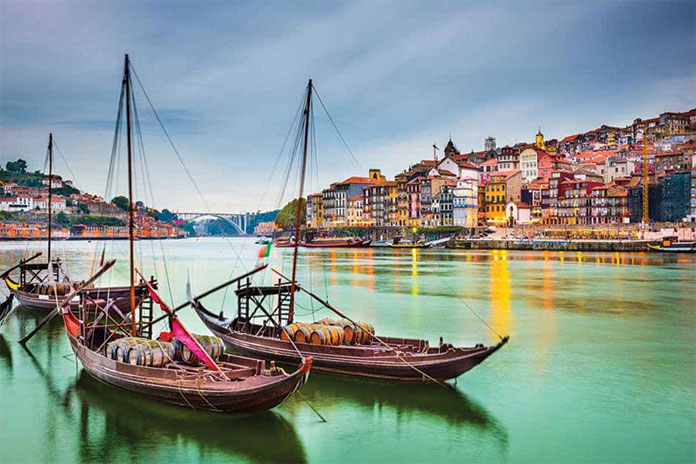 During the financial crisis of 2008, Portugal was severely damaged and temporarily in a bad position. However, it was able to find its place again and is now one of the most important tourist destinations in Europe. Portugal is one of the cheapest countries to visit in Eastern Europe.
Tourists can enjoy the stunning beaches of the Algarve in the south of the country. Or immerse yourself in the history of the north of this country, like the history of cities like Lisbon or Porto. Given that 300 days of sunny days in Portugal, there is no reason not to stay in this country for a long time.
8. Malaysia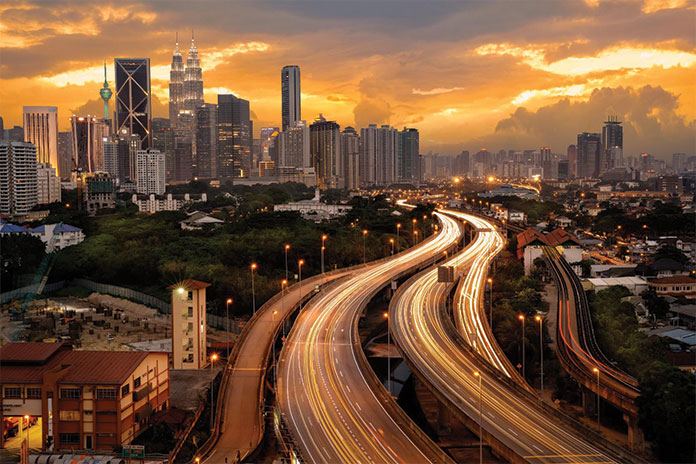 Malaysians are predominantly Muslim, but there are generally no strict laws in this regard. Malaysia is a mix of different nationalities. While the presence of Indians and Chinese in this country is more colorful than other nationalities, but all the people of this country live together in full faith and culture.
Traveling in Malaysia is extremely easy and offers interesting activities for all types of people. You can visit the tea plantations in Cameron Highlands. Go to the beautiful beaches of Langkawi. Or visit the orangutans of Borneo.
7. Japan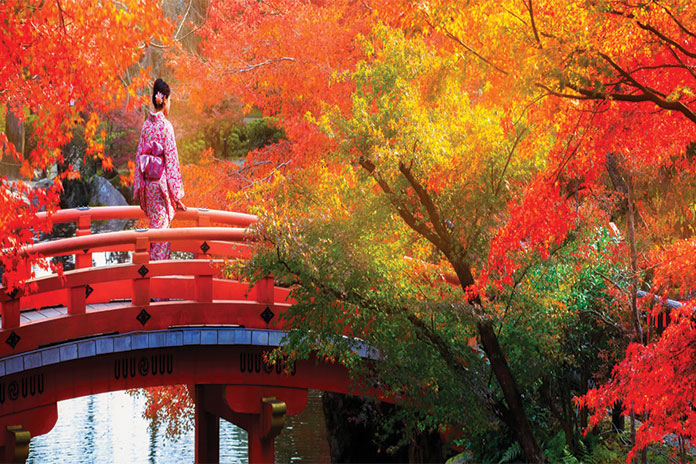 Japan easily combines traditional culture and buildings with advanced robotic technology and modern life. Due to Japan's geographical location and distance from other societies, it has a unique culture, but is gradually embracing other cultures as well.
Tourists can explore Japan's history, visit its temples and castles, and explore its spiritual places and samurai culture.
Adventurers can explore the fascinating nature of Japan by hiking around the country, including Mount Fuji.
6. Denmark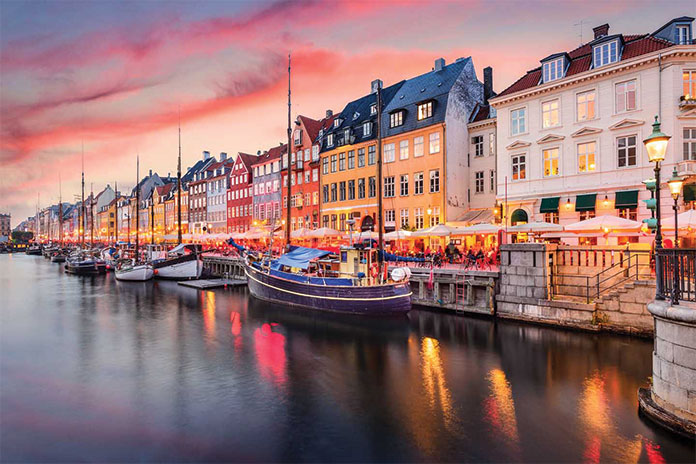 You have probably heard of the concept of "hygge". This concept is usually translated as "comfort and convenience". But in fact, this word means enjoying the moment and appreciating the moments of life, either alone or with the person you love.
The Danish people live this way and it is surprising that they created a great civilization just by practicing the word "hygge". This great civilization can also be the result of the progressive worldview, patriotic honors and freedom of expression that exist in this country.
5. New Zealand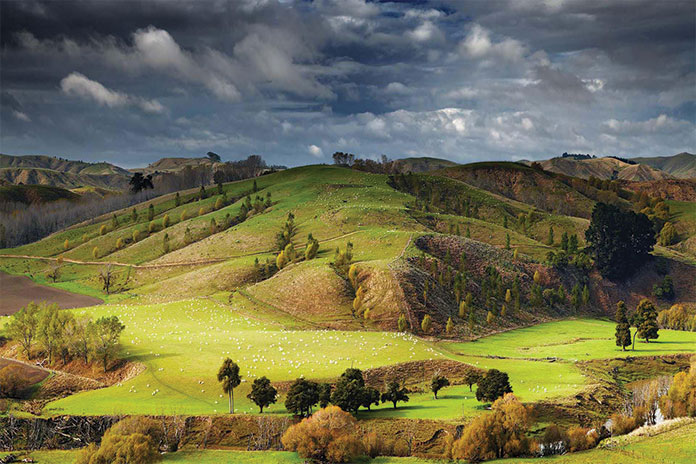 There was a reason for Peter Jackson to choose New Zealand as the location for the Lord of the Rings three-part film. This country is actually a fantasy world. And you can easily imagine eels, cannibals and witches blinking in the scenery.
The people of New Zealand, known as the Kiwis, enjoy high living standards and live the best they can. They are serious about protecting the environment, and that protection has left them with nothing but pristine beaches, thriving forests, and a safe haven for wildlife.
4. South Korea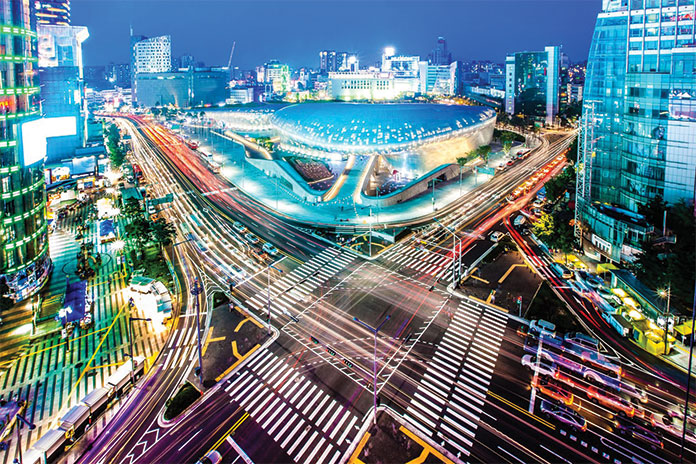 South Korea is a great destination for those who want to learn English in Asia. Therefore, a large number of it is made up of people who have been exiled. South Korea is one of the four economically active Asian Four Tigers, focusing on technology and innovation. Became industrialized and maintained a very high growth rate).
3. United States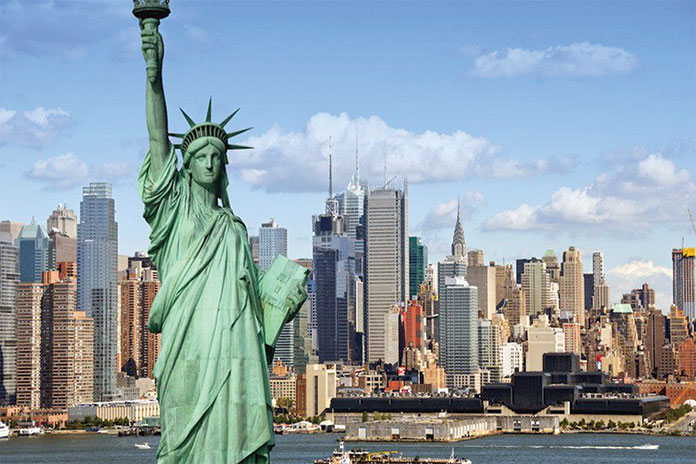 It is impossible to make a list of safe and comfortable countries without considering the United States. The United States is one of the richest and most powerful economies in the world, and this has made it a country with a high quality of life.
Whether tourists go to New York, Los Angeles, Florida or Las Vegas, they will have a good time in all these cities. Apart from all this, tourists can enjoy its strange and impressive wonders, such as the Grand Canyon, the Rocky Mountains, and even the beautiful beaches of Hawaii.
2. England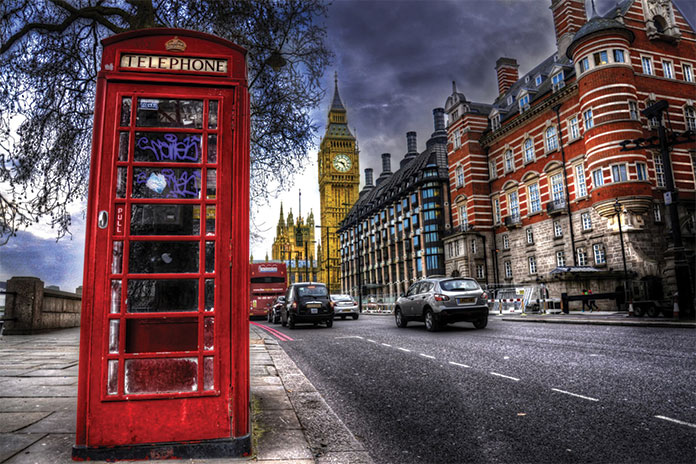 Britain is a country like no other. The weather in England is horrible, so people try to spend their time creating interesting works, such as music (Beatles, Black Sabbath, Queen) and sports (football, rugby, cricket), literature and much more.
Apart from enjoying the high quality of life, there are many things to see, do and taste in this country. Whether you want to eat fish and chips, or admire Tudor architecture, Britain will offer it all.
1. Morocco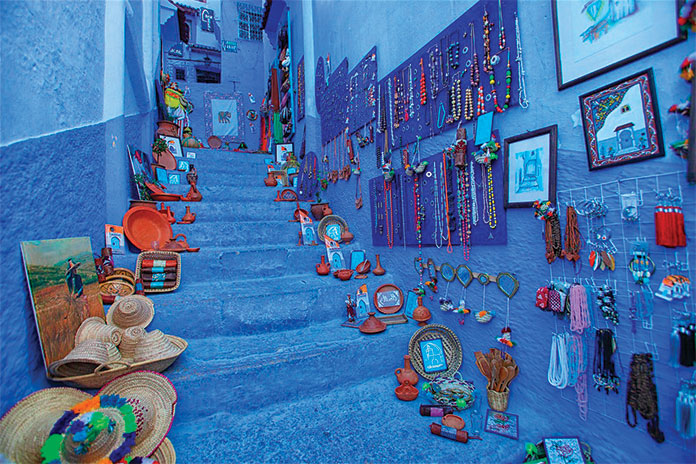 Although Morocco may not seem like a good place to start traveling, it is a good place to move borders. Due to its proximity to Europe and the non-strict Muslim community, it is a good place for those who want to try a new culture without immersing themselves in it.
Morocco may sometimes seem chaotic. But the same pressure and crowds have their own beauties. Be sure to visit the open-air markets and other markets in Morocco, where, despite the variety of tourists from all over the world, Moroccans are still warmly welcomed.