In recent years, the use of tablets or abortion pills has been promoted as an alternative to abortion surgery. Many women are afraid of surgery and prefer to use these tablets. Abortion in Germany, using a tablet, should also be done with a careful consultation with a doctor; Just like abortion surgery. A pregnant woman first undergoes an ultrasound examination to determine the stage of her pregnancy. In addition, it is carefully checked whether the use of the tablet does not create any medical problems for the pregnant woman, and they also give information to the pregnant woman about the side effects and possible contraindications of the tablet.
Among the things that, for example, make the acceleration of abortion inevitable, is pregnancy outside the womb or blood clotting of a pregnant woman. In relation to people suffering from shortness of breath, it is also important to check if there is any danger in using this tablet.
How is abortion done with a tablet?
After consultation with the gynecologist, if there is no concern, the first thing a pregnant woman should do is to take Mifegyne tablet. This drug contains the active ingredient mifepristone, a synthetic hormone that blocks the effects of progesterone. Progesterone helps the body of a pregnant woman to maintain her pregnancy. After taking Mifygene, the cervix softens and opens, the inner lining of the uterus loosens, which causes the death of the fetus.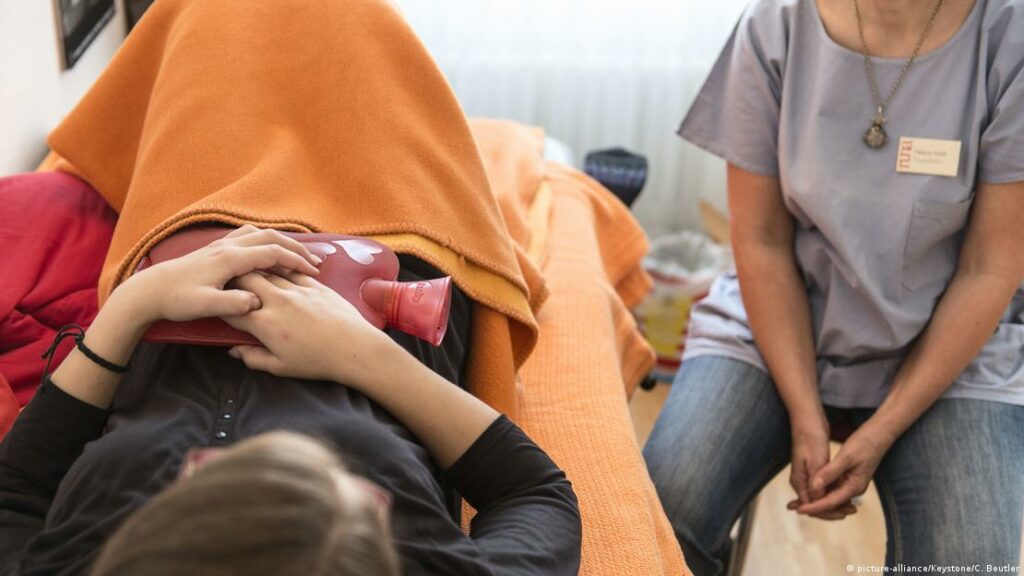 Taking this medicine in Germany is done under the supervision and with the advice of a doctor, but in other countries such as the United States of America, where abortion laws are stricter and make it difficult to have an abortion at home, abortion medicines are delivered to women's homes. is sent
Mifepristone can be taken up to 63 days after the start of the last menstrual period. If a pregnant woman vomits within 30 minutes after taking it and throws it back, she should take another pill; Because it is possible that the necessary ingredients of this medicine have been removed from the body.
About 24 hours after taking the abortion pill, a pregnant woman may experience menstrual-like bleeding and cramping. Abortion is likely to last up to 24 hours for one in four women. Gynecologists recommend that women use painkillers or painkillers if they have pain. Only a small number of women have an abortion in the same interval with the occurrence of heavy bleeding.
Does this type of abortion have side effects?
Nausea, vomiting and diarrhea are common side effects associated with medical abortion. Gynecologists recommend that if these symptoms do not improve within a week, you should see a specialist.
However, it is possible that bleeding will continue for several weeks after the abortion. There is still a chance of infection, especially when tampons are used to stop bleeding.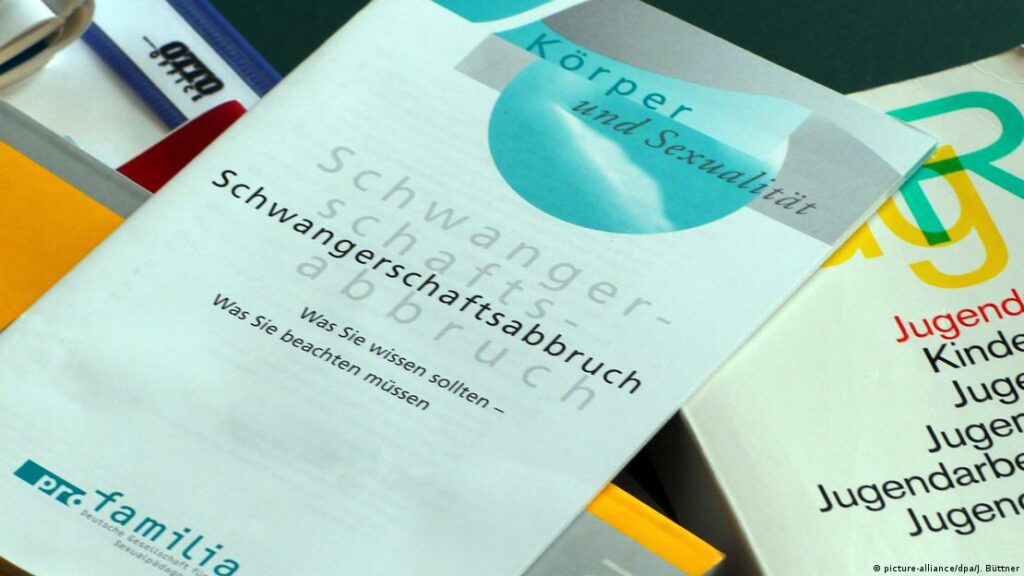 Is abortion possible through virtual medicine?
In the continuation of the corona pandemic, it was very difficult for women to go to the doctor and have an abortion at the doctor's house. Many examination houses and gynecological clinics were blocked. A pilot project was launched in Germany to enable women to have abortions even in these unusual circumstances. This project was supported by the Family Support Counseling Center, the counseling center called "Balance or Balance" and Doctors for Choice Association.
The process of virtual abortion was done from start to finish by video call. Pregnant women used to get help and advice from Dr. Nesai through video chat. But now it is not considered that this initiative, which was created from this emergency situation, will continue to be implemented. Therefore, in Germany, it is still necessary to go to a gynecologist and consult a specialist for an abortion with a tablet.