Cristiano Ronaldo, the Portuguese superstar of Al-Nasr Club, attended the anniversary ceremony of the Kingdom of Saudi Arabia with a special and expensive watch.
This watch, which has Arabic numerals, has attracted attention.
British newspaper "Sun" announced the value of this watch at about 540 thousand dollars.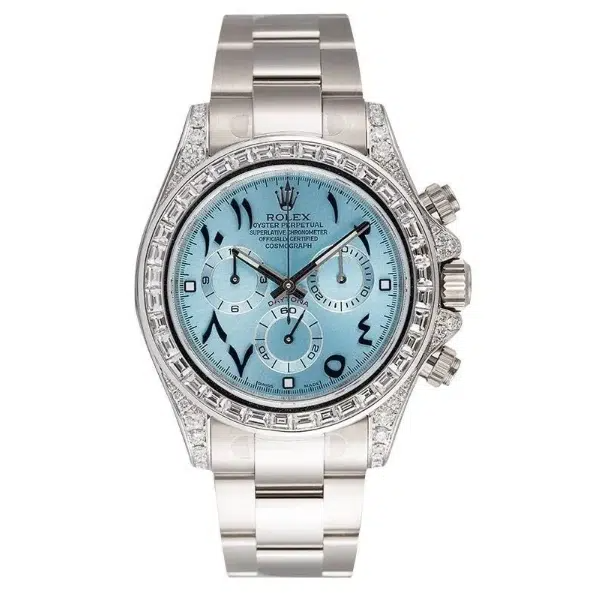 This media wrote about Ronaldo's watch: Cristiano appeared wearing a platinum Rolex Daytona watch with an ice blue dial with Indian numerals surrounded by diamonds. The watch is worth 2 million Saudi Riyals (approximately 28 billion Tomans).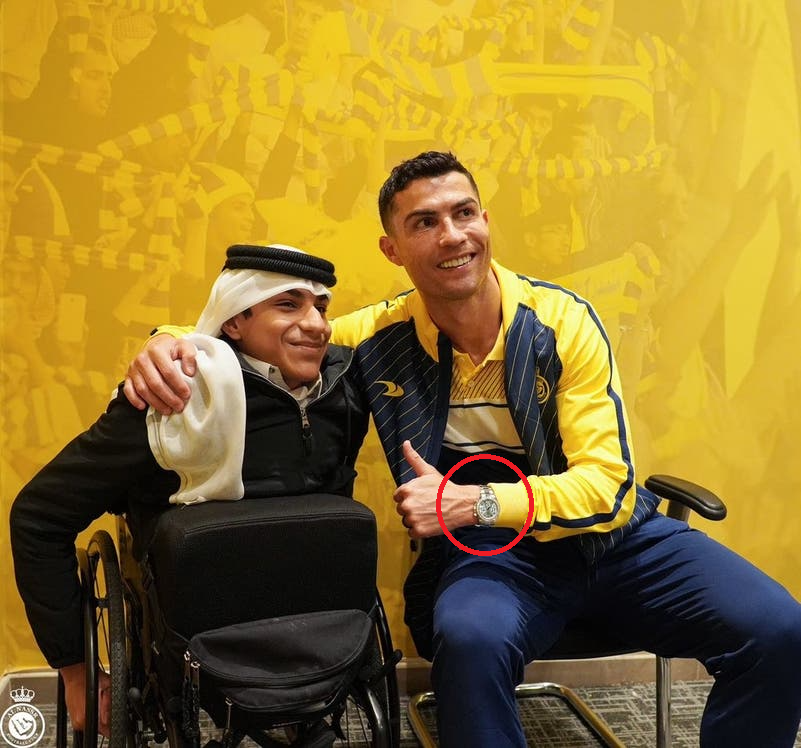 Saudi Arabia celebrated the anniversary of the establishment of Al Saud rule in this country on Wednesday (March 3), and many institutions and clubs held a ceremony on this day.
In the meantime, Al-Nasr Club also celebrated the establishment day of the Kingdom of Saudi Arabia in the stadium with authentic Saudi dance, clothes and swords, and Portuguese star Cristiano Ronaldo was among the guests.
Ronaldo, the Portuguese superstar, also wore the Saudi traditional dress (Mardoun) in this celebration and performed an interesting sword dance with the Saudis.