So many people all over the world await the Academy Awards every year. Besides waiting to see which of our favorite films will win the awards, but some of us more so than others look so forward to seeing our favorite celebs in their magnificent ensembles. The red carpet has always been filled with beautiful, stunning dresses and suits. Let's not forget the occasional fashion blunders. Now, let's take a short stroll down memory lane and rediscover the Oscars' most memorable dresses!
Kendall Jenner
Kendall Jenner is one of the sexiest models out there. She is very well-known for her family's hit reality TV show, Keeping Up with the Kardashians. She reached ultimate stardom after becoming Victoria's Secret model together with her BFF Bella and Gigi Hadid. In 2017, her dress for her red carpet appearance, was, let's just say, left too little for the imagination.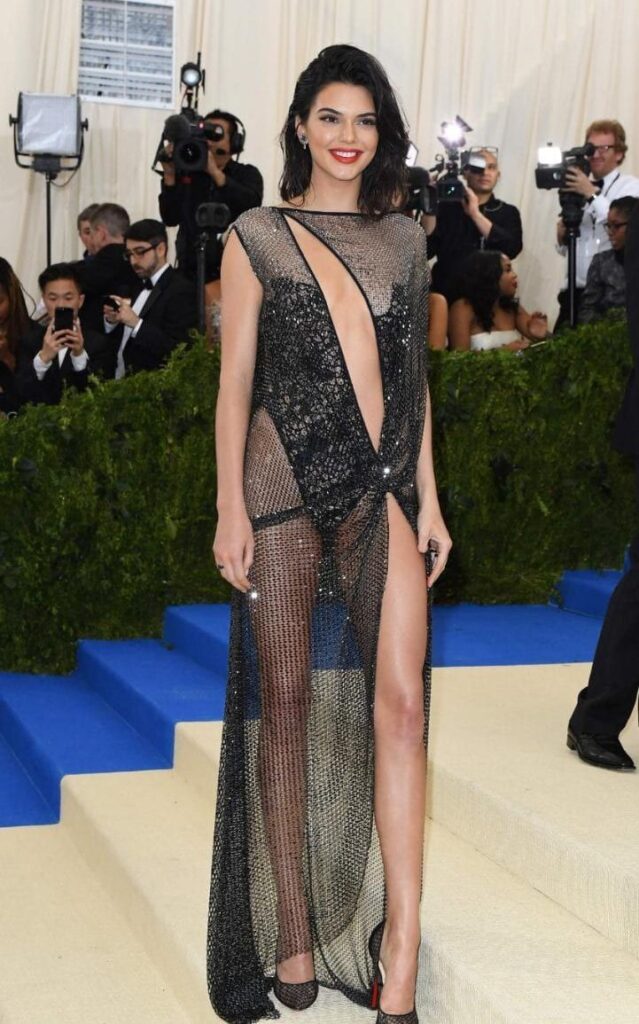 Rihanna
Rockstar RiRi is definitely not shy when it comes to challenging the rules & regulations of fashion. Typically, we admire her confidence when it comes to style, but this number might just be an exception. Fashion critics have gone as far as saying, "she resembled a bad bouquet for Valentine's Day". Oh RiRi, what happened?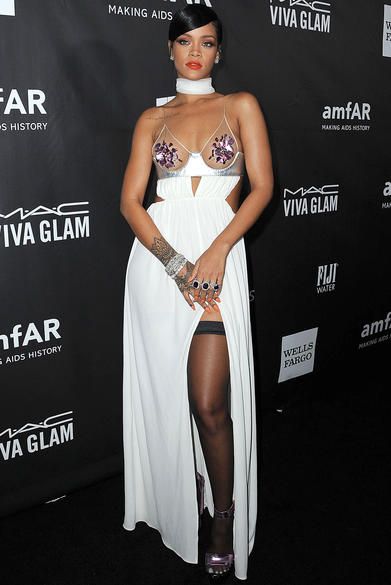 Angelina Jolie
Without a doubt, there on not many people in the world that can truly succeed in wearing a pale-colored dress and certainly not with a pale complexion as well. Who else could do this, none other than Angelina Jolie, it seemed so simple and effortless for her. Not only does the dress look ravishing on her but it also shows off her amazing figure.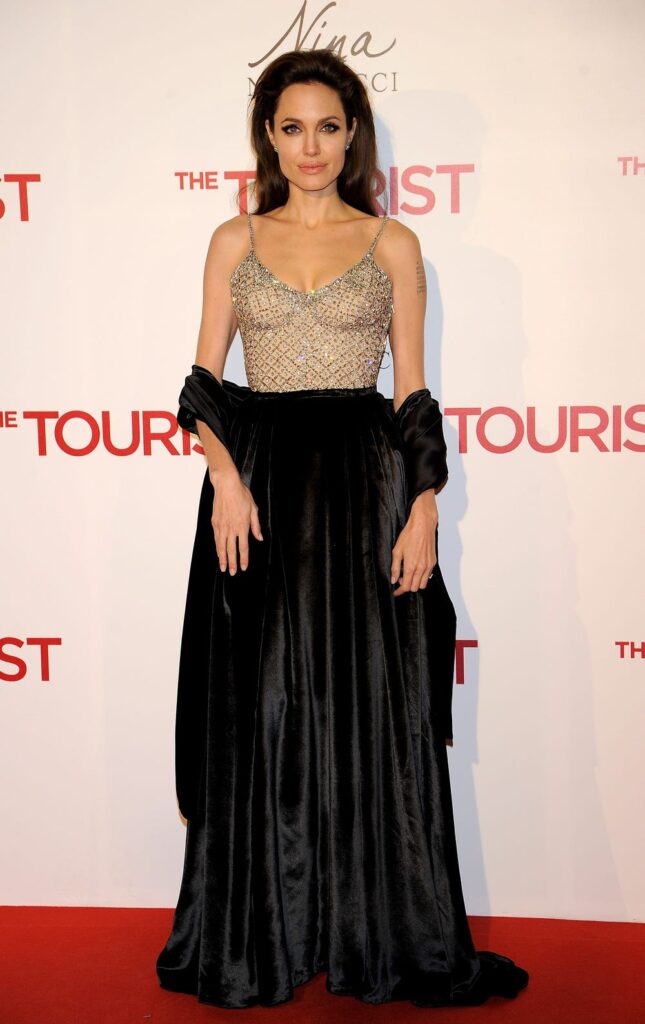 Andra Day
Turning heads with her extraordinary floral dress were other than Grammy-nominated, Andra Day. To complement her dress, her hair was styled in an extensive full ponytail decorated with cute pink flowers. She continued to unveil the drama with her very feminine dress by lying down on the red carpet!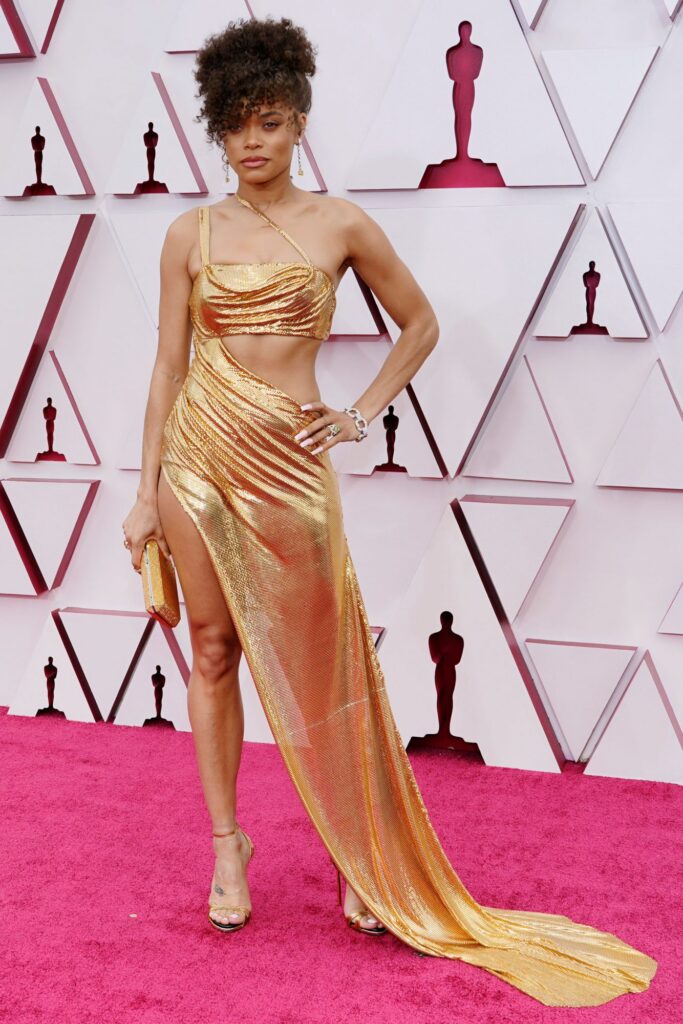 Rita Moreno
The first appearance of this elegant gold and black boatneck gown was back in 1962. It was worn by Rita Moreno when she won Best Supporting Actress for playing Anita in West Side Story. And then again in 2018, she settled on wearing the classic piece once again, but this time she opted to add simple black satin gloves to complete her look. No doubt she is a magnificent iconic, right?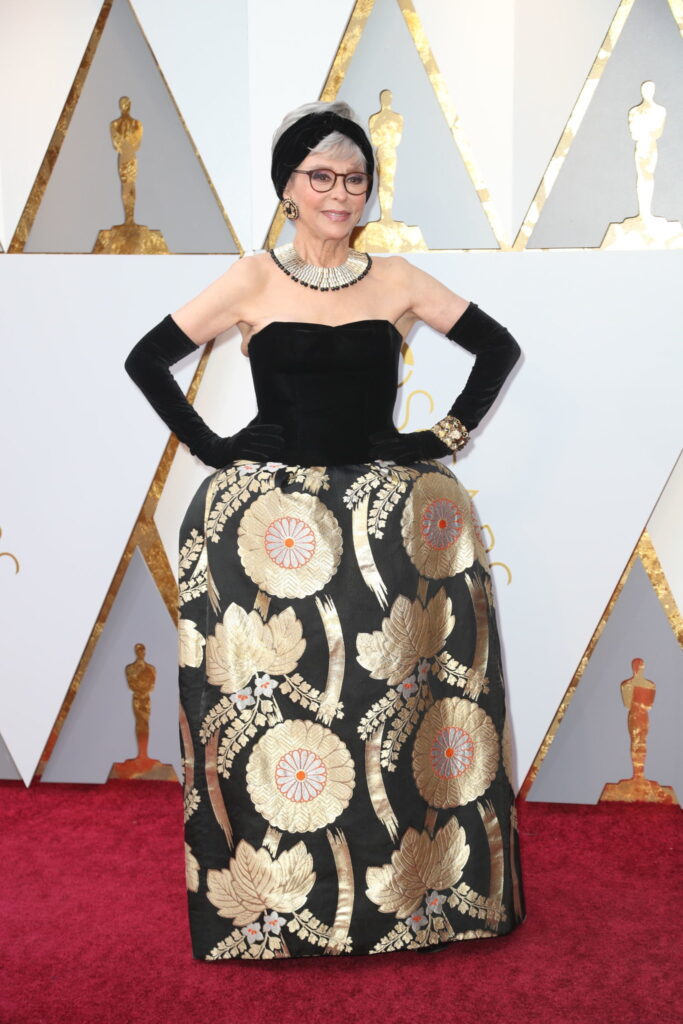 Nicole Kidman
During the 90th Academy Awards, Nicole Kidman looked absolutely astonishing in her Armani Privé dress. The unique structure of her cobalt blue gown fitted her like a glove! The deep blue color of the dress gave the perfect contrast to her light skin. She completed the look with a bold red lipstick. And we think she looks just amazing!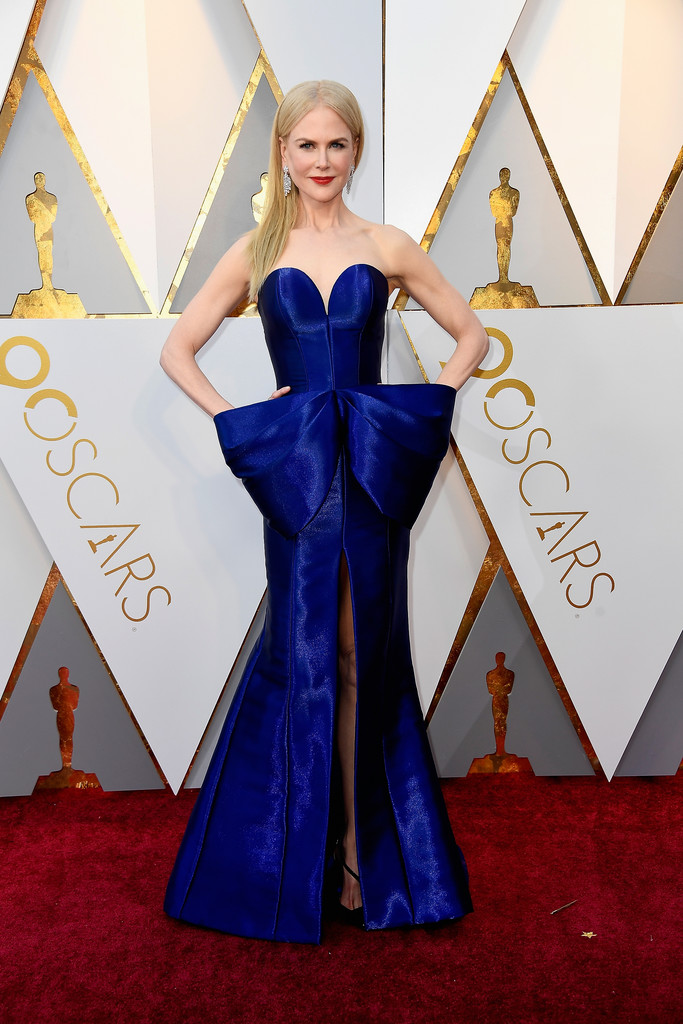 Cameron Diaz
Cameron Diaz has often topped many of the best-dressed lists, and we definitely understand why. Although this wrap dress she wore may not have been everyone's cup of tea but it clearly showed us that Ms. Diaz is not afraid to experiment when it comes to fashion and style.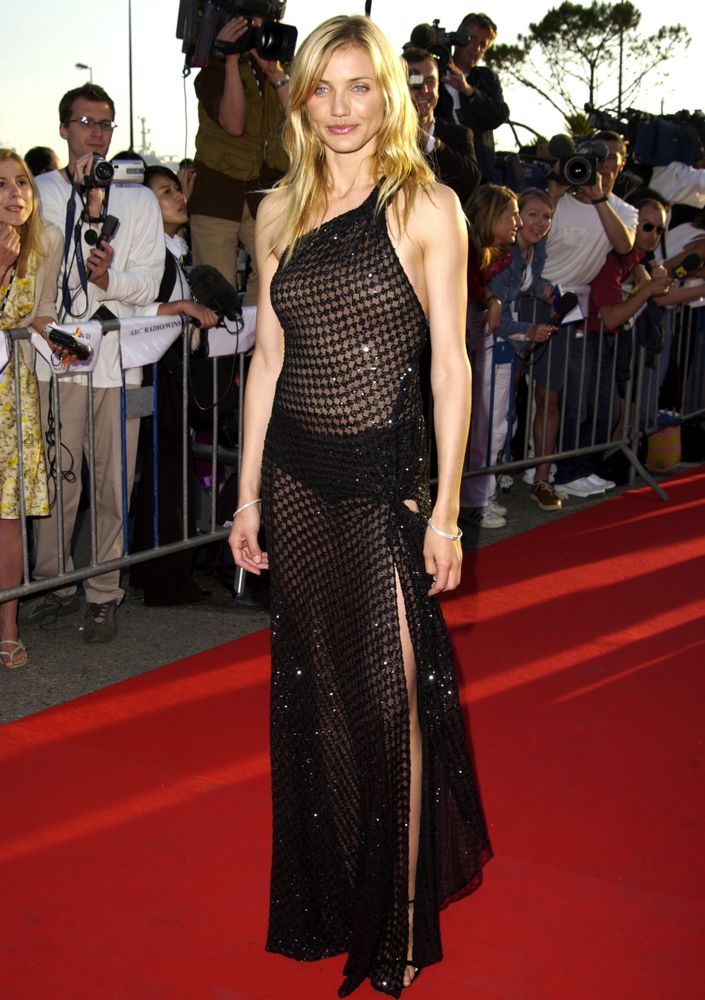 Kim Kardashian West
When it comes to fashion trends, it's safe to say that Kim Kardashian-West is always on top of what's trending. She is often known for taking some risks when it comes to fashion and we also love to see how her taste has matured and evolved since she married Kanye West. She has a classier and polished look, don't you agree?  This dress is a great example…it hugs Kim's figure perfectly!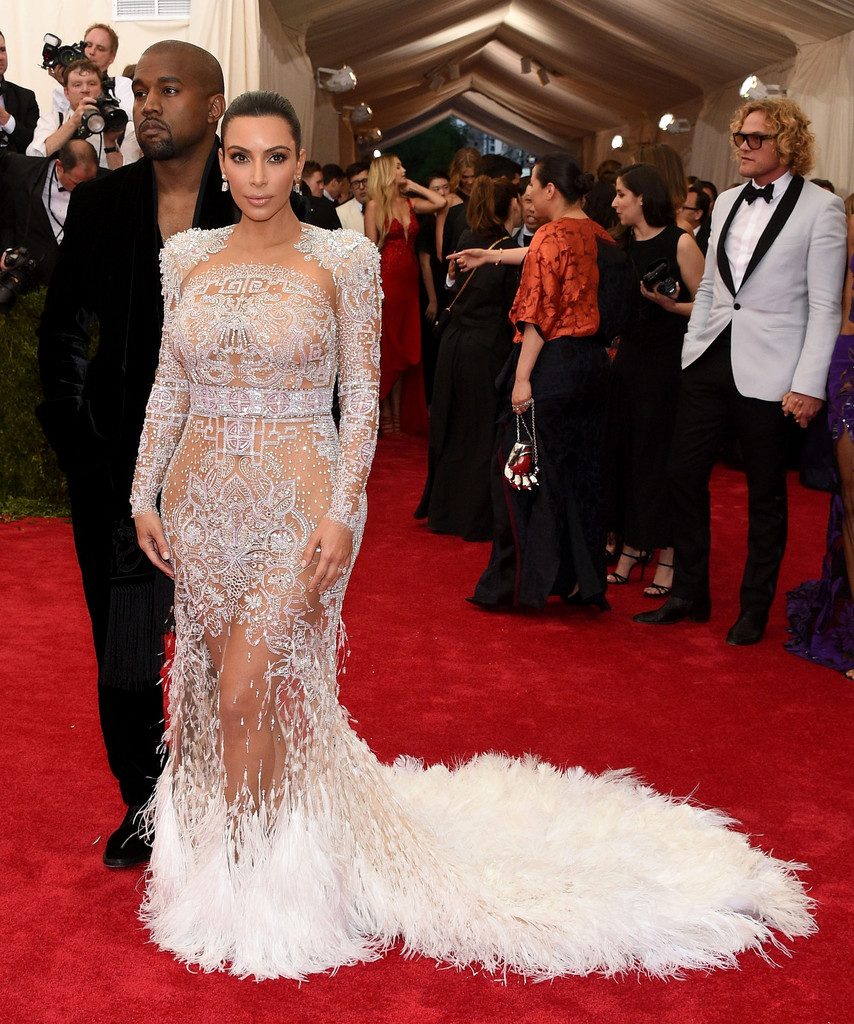 Sarah Jessica Parker
Another famous style icon is Sarah Jessica Parker, much like her distinctive character in Sex and the City. However, many people think that she overstepped the mark with her extreme fashion choice back in 2015. All we can say is that she definitely turned heads with her out-of-the-box ensemble.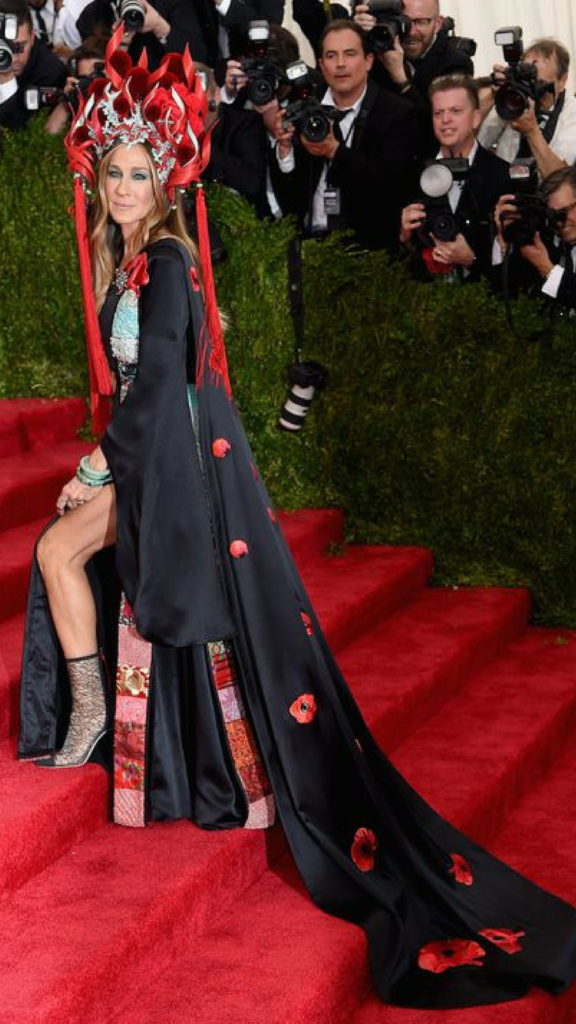 Heidi Klum
As she is very used to strutting the catwalk, Heidi Klum is no stranger to red carpets. But, she may have missed the memo for this Oscar event as numerous people thought it was inappropriate for the occasion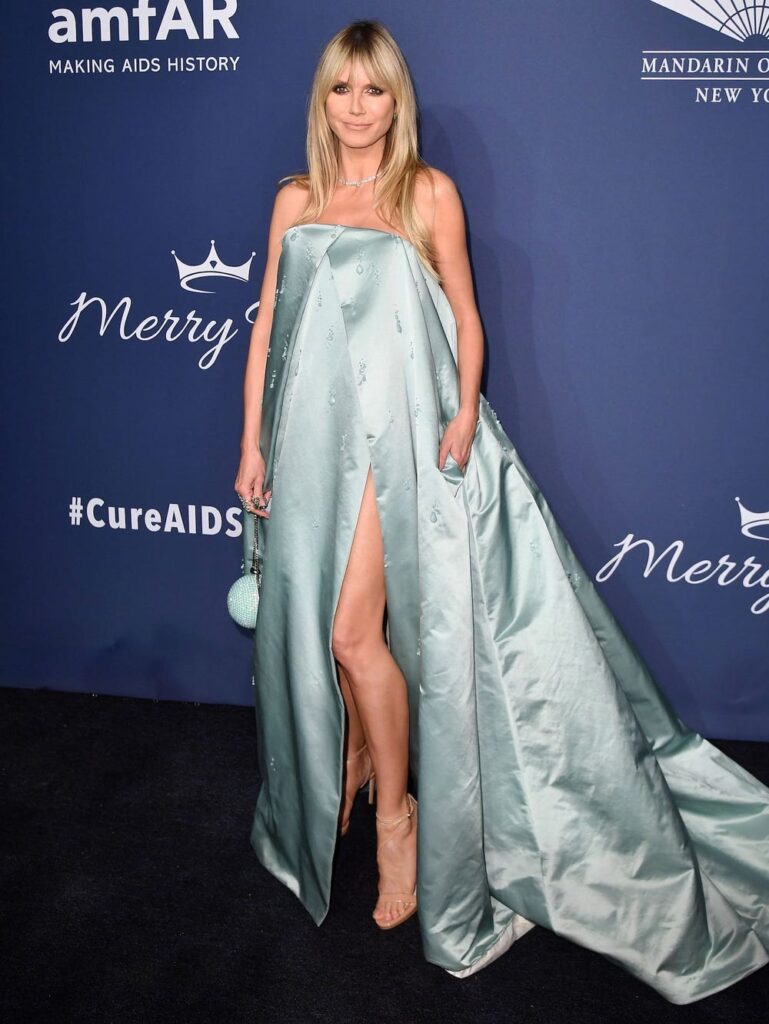 Kate Upton
I think we can all agree that Kate Upton stole the spotlight at the Vanity Fair afterparty! She wore a simple, long black lowcut dress along with shoulder-length sparkling diamond earrings. The romantic look was completed with a matching black clutch as well as a couple of chunky rings and red lipstick. How gorgeous?