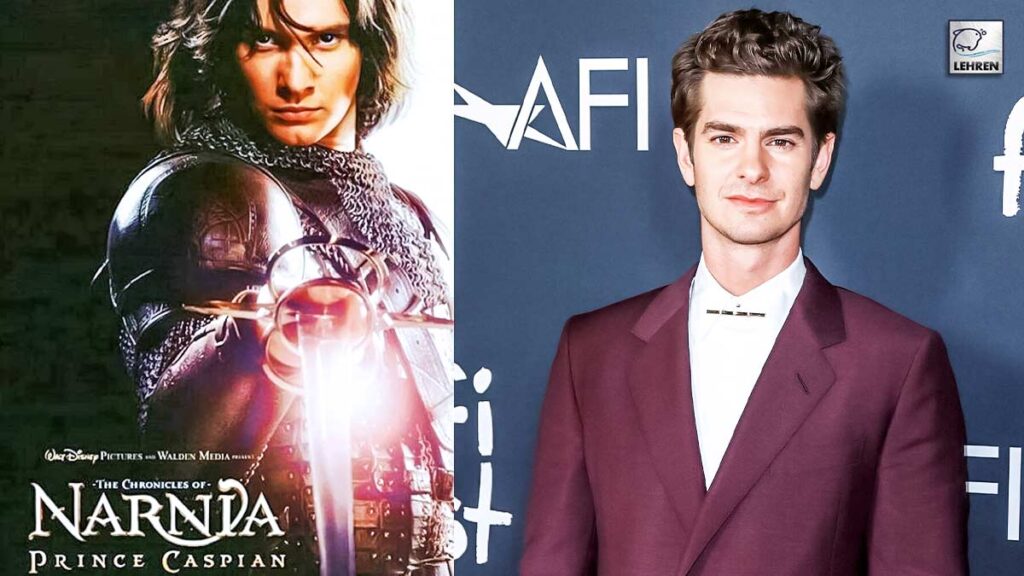 By Carrie Wittmers. 
Andrew Garfield reveals that some believe that it would not have been nice in the first place. He spoke to Entertainment Tonight on his highly-rated performance on Netflix'Tick, tick… BOOM? Garfield admitted he was "despondent" at putting on his own film.
Andrew Garfield was once told he wasn't handsome enough to play Chronicles of Narnia's Prince Caspian, with the role going to Ben Barnes instead.
Andrew Garfield reveals he wasn't cast in The Chronicles of Narnia because execs didn't think he was handsome enough; the role went to Ben Barnes instead. Right now, it's very much the season of Garfield. The actor had already drummed up acclaim last fall for his role in biopic The Eyes of Tammy Faye, but hi
s final two films of 2021 would prove to be the biggest. With Lin-Manuel Miranda's directorial debut tick, tick… BOOM!, Garfield earned some of the best reviews of his career for his performance as late RENT creator Jonathan Larson. He's likely to earn an Oscar nomination for it, especially following his win at the Golden Globes.
And yet, even that major career achievement is being somewhat overshadowed by his triumphant return in Sony's Spider-Man: No Way Home. Despite spending a vast portion of 2021 denying he would be in the film, Garfield once again played Peter Parker for the first time since 2014's The Amazing Spider-Man 2 opposite Tom Holland and Tobey Maguire in the MCU's multiversal adventure. This has led to renewed appreciation for Garfield's iteration of Spider-Man online as fans call on Sony to make a new Amazing Spider-Man movie with him in the lead.
Andrew Garfield's Perfect Spider-Man Future Is As Sony's Spidey
Garfield is on the top of the world right now, but he's been dealt some blows over the course of his career. In fact, he even missed out on a major role because of his looks! Garfield recently shared with Entertainment Tonight (via Variety) that early on in his career, he was up for the role of Prince Caspian in the Chronicles of Narnia franchise. This would've been around 2007, when he only just began starring in movies. Despite his excitement for the role, though, he was rejected for one shocking reason:
"I remember I was so desperate. I auditioned for Prince Caspian in 'The Chronicles of Narnia' and I thought, 'This could be it, this could be it. 'And that handsome, brilliant actor Ben Barnes ended up getting the role. I think it was down to me and him, and I remember I was obsessed.
"…Why not me? My agent eventually just broke under my incessant nagging and she was like, 'It's because they don't think you're handsome enough, Andrew.' Ben Barnes is a very handsome, talented man. So in retrospect, I'm not unhappy with the decision and I think he did a beautiful job."