Entry requirements
This page reflects the UK government's understanding of current rules for people travelling on a full 'British Citizen' passport, for the most common types of travel.
The authorities in the USA set and enforce entry rules. For further information contact the embassy, high commission or consulate of the country or territory you're travelling to. You should also consider checking with your transport provider or travel company to make sure your passport and other travel documents meet their requirements.
Entry rules in response to coronavirus (COVID-19)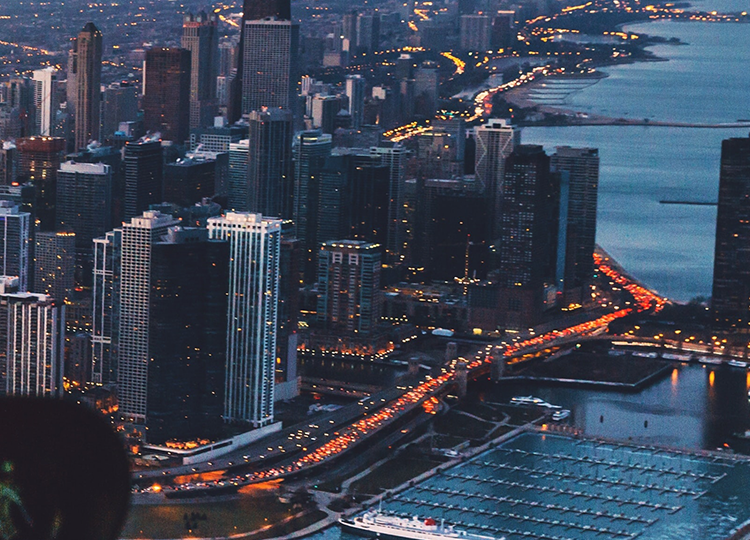 Entry to USA
You will need to get a visa or an Electronic System for Travel Authorisation (ESTA) visa waiver to enter or transit the USA as a visitor. You should consult the US State Department website to determine which you will need.
As of 8 November 2021, the US Government has eased travel restrictions for foreign citizens who are fully vaccinated with any COVID-19 vaccine approved for emergency use by the World Health Organisation or approved by the US Food and Drug Administration (FDA). These are the AstraZeneca, BIBP/Sinopharm, Covishield, Janssen, Moderna, Pfizer-BioNTech and Sinovac vaccines. In addition, those who have received the full series of an active (not placebo) COVID-19 vaccine AstraZeneca or Novavax COVID-19 vaccine trials are considered vaccinated.
More details are on the US Centers for Disease Control and Prevention (CDC) and US Embassy websites, which includes a list of exceptions from the vaccination requirements for certain categories of non-citizens and non-immigrants.
Children under 18 are exempt from the vaccination requirement.
British nationals planning to travel to the US from 8 November 2021 should familiarise themselves with the new requirements on the CDC website before booking any travel.
Fully vaccinated air passengers arriving to the US from a foreign country must get a COVID-19 test no more than 3 days before their flight departs. Most travellers that are not fully vaccinated will need to test no more than one day before travel or present a negative result or documentation of having recovered from COVID-19 in the past three months to the airline before boarding the flight. Only those with an exception or US Citizens, US Nationals, and US Lawful Permanent Residents will be able to enter the US unvaccinated. More details are on the US Embassy website.
You must wear a mask on aircraft, trains, buses and at airports.
Requirements after arrival in the USA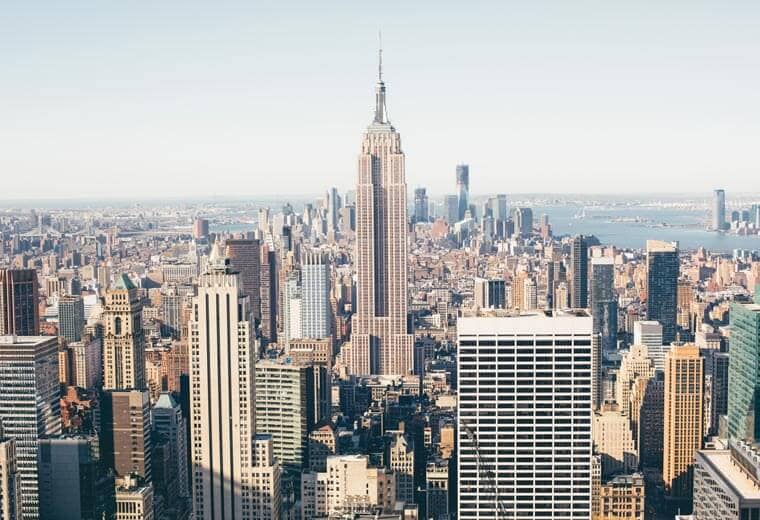 Travellers who have not been fully vaccinated and are allowed to travel to the USA through an exception must:
take a test within 3 to 5 days after arrival in the US
self-quarantine for 7 days after arrival in the US, even if you test negative, unless you have an exception
become fully vaccinated, if staying 60 days or longer, within 60 days of arrival in the USA or as soon as medically appropriate, unless you have a medical contraindication or are too young to be vaccinated.
Fully vaccinated travellers:
do not have to quarantine
are recommended to take a viral test within 3 to 5 days of arrival in the US.
If you have recovered from a documented COVID-19 infection within the past 90 days (regardless of vaccination status):
you do not need to get a test 3 to 5 days after travel
If you are travelling domestically within the US, individual states and territories may have their own quarantine requirements. A full list of local quarantine requirements is available on the CDC website. You should check the list frequently as it is likely to change, sometimes daily, as rates of COVID-19 transmission increase or decrease.
Children under the age of 18
Children under the age of 18 who are not fully vaccinated are exempt from the quarantine requirement but must take a test 3 to 5 days after arrival and should self-isolate should any symptoms develop or if they test positive.
If a child is not fully vaccinated and traveling alone or with adults who are not fully vaccinated, they will have to show proof of a negative viral test from a sample taken within one day of departure.
For travel, the US definition of a fully vaccinated child is the same as the definition of a fully vaccinated adult. This is different to the UK. Further details are on the US Embassy website.
Getting a COVID-19 test in the USA
Details on what tests are acceptable are on the CDC website.
To find a US COVID-19 testing site, you should check the US Department of Health and Human Services website.
Demonstrating your COVID-19 status
The USA will accept the UK's proof of COVID-19 recovery and vaccination record. Your NHS appointment card from vaccination centres is not designed to be used as proof of vaccination and should not be used to demonstrate your vaccine status.
The CDC website lists the forms of acceptable proof of COVID-19 status. This also includes the European Union Digital COVID Certificate. Other accepted methods of proof include a printout of a COVID-19 vaccination record or a COVID-19 vaccination certificate issued at national or subnational level or by an authorized vaccine provider. Alternatively, digital photos of a vaccination card or record, a downloaded vaccine record or a vaccination certificate from an official source (e.g. public health agency, government agency, or other authorised vaccine provider), or a mobile phone application without a QR code. All forms of COVID-19 status must have a personal identifier, at a minimum including full name and date of birth, that match the information on a passenger's passport or other travel documents. It must also include the name of the official source issuing the record and the vaccine manufacturer and date(s) of vaccination.
Current visa holders and those with National Interest Exceptions
All current visa holders based in the USA who leave the country and then re-enter will need to follow the vaccine entry requirements detailed above unless they have an exception. This includes students on F-1 and M-1 visas and those previously issued with an existing National Interest Exception. Further information is on the US Embassy website.
Visa appointments
Due to the continuing impact of COVID-19, visa appointments at the US Embassy in London remain limited. Therefore, in making an application, you are strongly advised to plan as far ahead as possible before your date of travel. If you have an urgent need to travel, you can request an expedited interview through the US Embassy's appointment service provider.
Further information is available on the US Embassy's website.
Transiting USA
Those transiting through the USA will need to get a visa or an Electronic System for Travel Authorisation (ESTA) visa waiver. You should consult the US State Department website to determine which you will need. You must still follow the COVID requirements detailed in the Entry to the USA section. All passengers must follow state and local COVID safety requirements, including mask wearing and social distancing.
For further information, refer to the US Government's travel page.
Regular entry requirements
Passport validity
Your passport should be valid for the proposed duration of your stay. You don't need any additional period of validity on your passport beyond this.
Global entry
The US Customs and Border Protection programme Global Entry gets pre-approved travellers through border control faster at some US airports. If you're a British citizen you can now register to get a UK background check on GOV.UK. If you pass the background checks, you'll be invited to apply for Global Entry.
UK Emergency Travel Documents
UK Emergency Travel Documents (ETDs) aren't valid for entry into the USA or transit through the USA on an ESTA. If you're planning to enter or transit through the USA using an ETD, you must apply for a visa from the nearest US embassy or consulate before you travel, which may take a number of days, or hold a valid lawful permanent resident card (often referred to as a 'green card'), which you must have with you on arrival.
UK ETDs issued in the USA are valid for exit from the USA.
Bringing medicines into the USA
There are restrictions and prohibitions on the import of certain prescription drugs into the US. The USA Food and Drug Administration website contains further information and advice on bringing medicines into the USA.
Travelling with children
If a child (under the age of 18) is travelling with only one parent or someone who isn't a parent or legal guardian, you may be asked to provide certain documents at the border. For further information, see the US Customs and Border Protection website.
Travelling to the USA from Cuba
It's possible to travel to the USA after you've been to Cuba. However, you may wish to take supporting documents about the purpose of your trip to Cuba in case you're questioned by US immigration officials at the port of entry on arrival in the USA. If you have any further questions or concerns, contact the nearest US Embassy or Consulate.