"Delfina Suarez", the daughter of "Luis Suarez" revealed her romantic relationship by publishing a story with a heart from "Cris Ronaldo Jr.", the son of "Cristiano Ronaldo".
After Delfina Suarez, the daughter of Luis Suarez, posted a picture of Ronaldo's son with a heart emoji on her Instagram, rumors about the relationship between the two parties have been widely spread.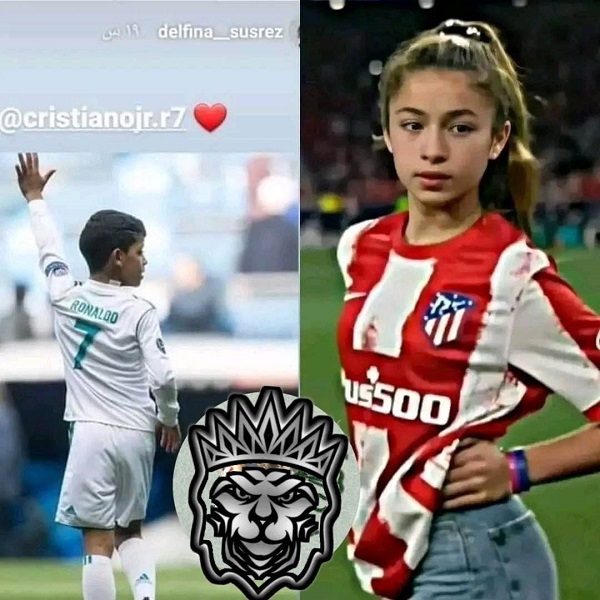 According to various media reports, "Delfina Suarez" and "Cris Ronaldo Jr." found each other through Instagram and formed a kind of friendly relationship, then this ordinary friendship gradually entered more serious and intimate stages.
It is worth noting that Cristiano Ronaldo Jr. is not the son of Georgina Rodriguez, but Rodriguez raised him along with the three children he shares with Ronaldo.