According to the Euro News news agency
The benefits of eating more fruits and vegetables instead of eating more meat, especially red meat, to improve human health and improve the environment have been the subject of much medical research, but these days some claim to have succeeded with absolute vegetarianism or veganism. Increase sex both for themselves and their partner.
The results of a survey published in 2020 showed that 84% of vegetarians were satisfied with the quality of their sex, while only 59% of carnivores considered their sex desirable. But more importantly, 95 percent of those surveyed, who were absolute vegetarians or vegans, expressed satisfaction with the quality of their sex.
So the question is, why do vegans claim to have sex more enjoyable?
Research shows that there is a direct link between the types of B vitamins found in spinach, Brussels sprouts and oranges, and the secretion of serotonin, known as the happiness hormone. On the other hand, you often feel lethargic and drowsy after eating a meal of red meat.
"The Mediterranean diet is undoubtedly more beneficial for heart health, but research has shown that the benefits of this style of nutrition can also enhance sexual health and reduce the risk of erectile dysfunction and ability," explains Lily Sutter, a nutritionist in London. "People help to have multiple and longer sex."
So, by eating less meat and fish and consuming moderate amounts of dairy, drinking small amounts of red wine and eating more plant-based foods, things will certainly go better in the bedroom than ever before.
However, Ms. Sutter recommends that if you are concerned about the annoying bloating of red beans during sex, it is better to use green beans, rice or quinoa, which produce less bloating, instead.
We spoke to the three vegans anonymously to find out if their sexual quality had improved since they switched to absolute vegetarianism.
"Plant foods are generally easy to digest and therefore make heavy sex after dinner more enjoyable," said one London resident.
Another vegan living in the north of the UK explained in more detail: "I have been an absolute vegetarian for about 10 years and being vegan has clearly improved my sexual function; "I have the ability to have sex and romance longer than before, and I am aroused again at a shorter distance than in the past, so that I can flirt three or four times in one night, and each time I have a pleasurable ejaculation and a strong ejaculation."
"When I was a carnivore, I got tired after two consecutive sexes, and physical laziness did not allow for more psychological pleasure, and I did not have the current level of sexual satisfaction and ejaculation."
"Ever since I became a vegetarian, I have felt more slim, fit and energized, which has helped me to have a more passionate love affair," says another.
Experts believe that an increase in serotonin secretion due to vegetarianism is associated with elevated levels of oxytocin, known as the "love hormone"; A hormone whose secretion strengthens the feeling of love and intimacy and the expression of love.
A recent study also shows that 35% of Londoners who follow an absolute vegetarian diet have increased libido.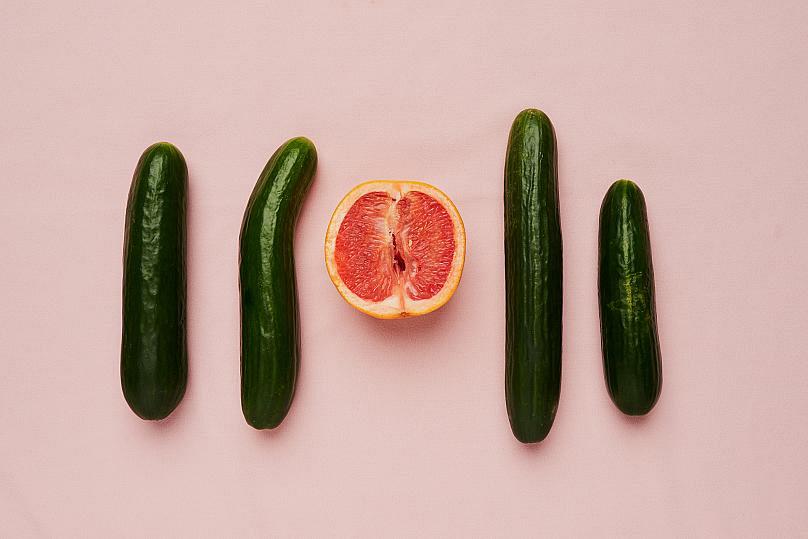 Confirming the results of the survey, sex expert Annabel Knight adds that veganism can even affect our taste and smell.
"People who avoid animal products smell better than others who eat meat or consume animal products," he said, referring to a 2006 study. "Men who eat a diet rich in fruits and vegetables also have sweet semen, but the male fluid of those who eat more red meat tastes salty."
Thus, veganism is not only the best way to reduce the environmental consequences of human life on earth, but can also be the key to a better sexual and romantic relationship.