The model alleged that she hooked up with Khloe Kardashian's beau, Tristan Thompson late last year.
Sydney Chase has been in the headlines recently after she alleged she hooked up with Khloe Kardashian's boyfriend, Tristan Thompson.
In a TikTok Chase uploaded on Tuesday (Apr 27) she alleged that the NBA star was last in touch with her the day after True's 3rd birthday party, which he attended with Khloe in Los Angeles.
This came after a clip from podcast No Jumper hosted by Adam22 circulated online.
In the clip, Chase claims that she had a fling with Tristan and said he told her he was single at the time. She also revealed that she discovered he was not single while seeing him.
She revealed that she hooked up with Tristan late last year. Chase added that they had 'hung out' on multiple occasions.
But who is Sydney Chase?
Who is Sydney Chase?

Sydney Chase is mostly known for being a popular Instagram model.She is also known to be a close friend of former American Idol contestant Erika Perry.The model has over 22,000 followers on her Instagram page and over 12,000 followers on TikTok.The social media sensation also has an active OnlyFans account.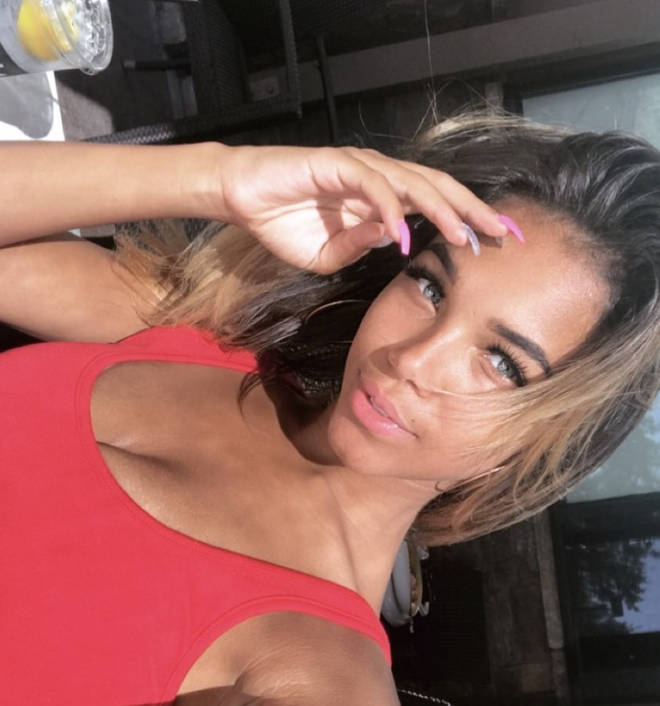 Sydney Chase. Picture: InstagramOn Friday (Apr 23) Chase made an appearance on the No Jumper podcast, which is hosted by Adam 22.She came on the YouTube appearing alongside her friends Perry and Hayden Reilly and Richelle Vega – they call themselves 'The Blackout Girls'.
How old is Sydney Chase?

Sydney Chase is 23-years-old. While it is unclear when her birthday is, she has revealed that she is 23 in her TikTok bio.
What is Sydney Chase's ethnicity?

Sydney Chase reportedly has a mixed ethnical background, however, there is very little information on her family and heritage.
The social media star was born to her anonymous parents in the United States.
Due to the lack of information on her family, Chase's exact ethnicity is unknown at this time.
What is Sydney Chase's Instagram?

Sydney Chase's Instagram account handle is @sydneychasexo. She often shares selfies, fashion shoot images and bikini shots.
The model has over 32k followers on Instagram.
See a few posts from Chase's Instagram below.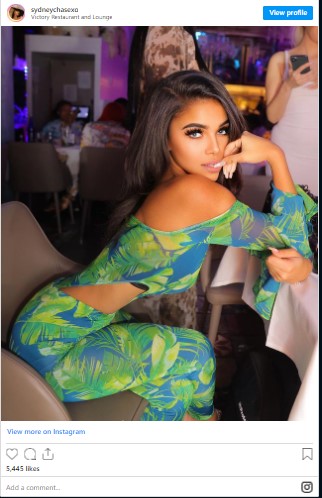 What is Sydney Chase's TikTok?

Sydney Chase's TikTok handle is @sydneychasexo. She has over 19.8k followers on the platform.
Check out a TikTok from the social media star below.