According to the Euro news news agency
A recent study of 30,000 men showed that sperm's ability to swim in the right direction could be affected by air pollution.
Researchers say that the smaller the size of airborne pollutants, the lower the quality of sperm and the less motility it has. "Our findings show that smaller pollutants can be more effective than larger pollutants in weakening sperm motility," the paper said.
Researchers at Tongji University School of Medicine in Shanghai, China, studied data from 33,876 men from 340 cities in the country, with an average age of 34 between January 2013 and December 2019.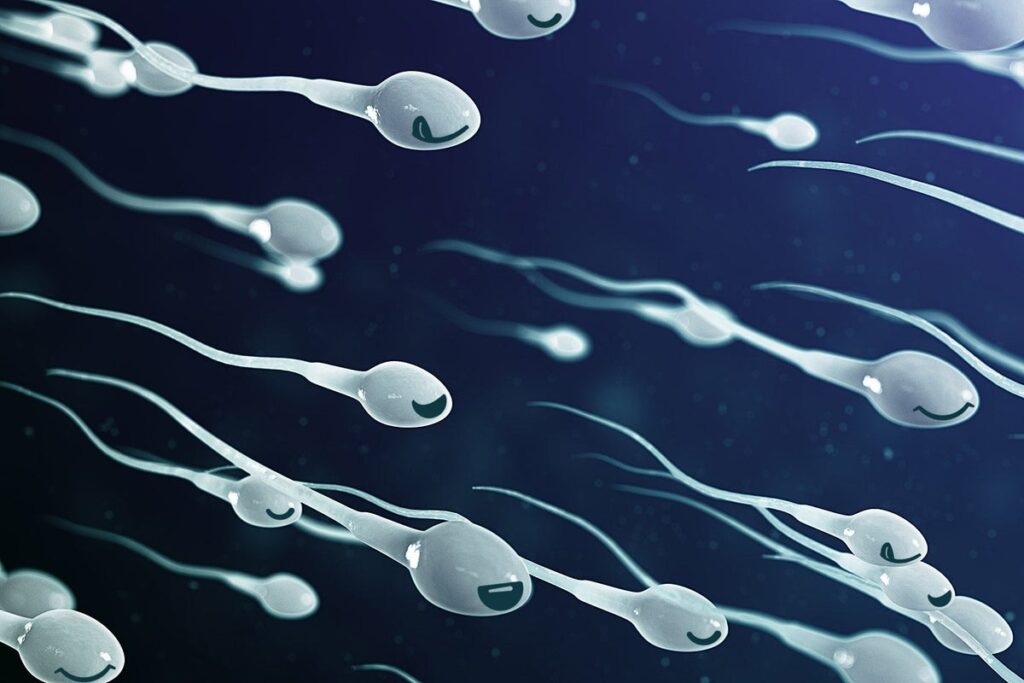 The main question was whether participants were exposed to particles smaller than 2.5 micrometers, 2.5 to 10 micrometers, and larger than 10 micrometers 90 days before the experiment. The researchers then focused on the number, concentration and motility of sperm.
Although the researchers could not find a significant relationship between air pollution and sperm quality in terms of number or concentration, they found that the more the participant was exposed to particulate matter, the less progressive the sperm's ability to swim forward.
Specifically, for individuals exposed to particulate matter smaller than 2.5 micrometers, a decrease in sperm motility of 3.6 percent was recorded, compared with 2.44 percent for individuals exposed to 10 micrometers. This means that different sizes of particulate matter may have different effects on semen quality, and the smaller the particles, the more likely they are to penetrate deep into the human lungs.
Researchers also believe that suspended particles have the potential to genetically affect sperm, although they say more research is needed.
Scientists have long been trying to determine if there is a link between air pollution and sperm quality. So far, the results of most studies have been contradictory and complex, and have not been able to accurately prove whether air pollution has adverse effects on male fertility.
Join Euro international news Farsi Facebook
"The results of the link between air pollution and semen quality are impressive because they use sperm quality data from more than 30,000 men," said Alan Pacey, a professor of andrology at the University of Sheffield in the UK.
"But this does not necessarily mean a definite cause-and-effect correlation because" we do not have more information about the morphology, shape and size of the sperm, so other factors may be involved in reducing its level of motility. "
The results of a new study are published in the scientific journal JAMA Networks .