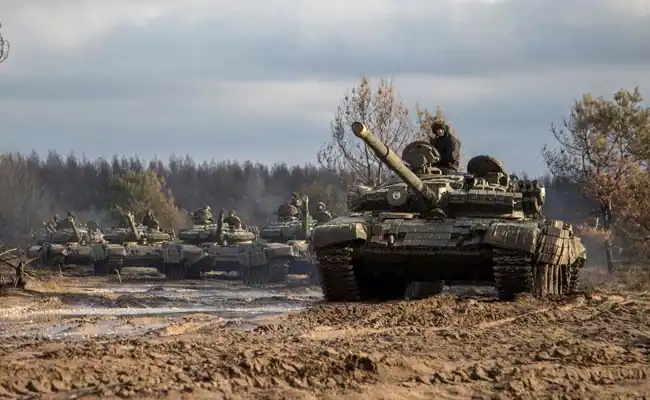 Russia Attack on Ukraine: At least five Russian aircraft and one helicopter were shot down, Ukraine's Command of Joint Forces announced on Thursday.
"On Feb. 24, 5 aircraft and an aggressor helicopter were shot down near the area of the Joint Forces," the command said on Facebook.
"The Joint Forces give a worthy rebuff to the armed forces of the Russian Federation," said the statement.
Noting that Ukraine's military units are keeping their positions, the command said "the enemy suffers losses."
"Keep calm and believe in Ukrainian defenders. Let's win together!" it concluded.
Ukrainian President Volodymyr Zelenskyy Thursday announced martial law across the country as Russian troops entered the border and hit targets around the capital Kyiv.
"Explosions were heard in many cities of Ukraine. We are declaring martial law across the country," Zelenskyy said.
According to reports a wounded woman was seen as Russian airstrike damaged an apartment complex outside the northeast Kharkiv city.
Russia is targeting key areas in cities with weapons and missiles, according to reports.
On early Thursday, explosions were reported in several Ukrainian provinces, including Kyiv, and several tanks reportedly crossed the border with Belarus into Ukraine.
Russia Attack on Ukraine: In a statement on Thursday morning, the Russian Defense Ministry announced it is using "high-precision weapons" to disable air defense systems, military airports, and air forces in Ukraine.
RUSSIAN MILITARY OFFENSIVE AGAINST UKRAINE BEGINS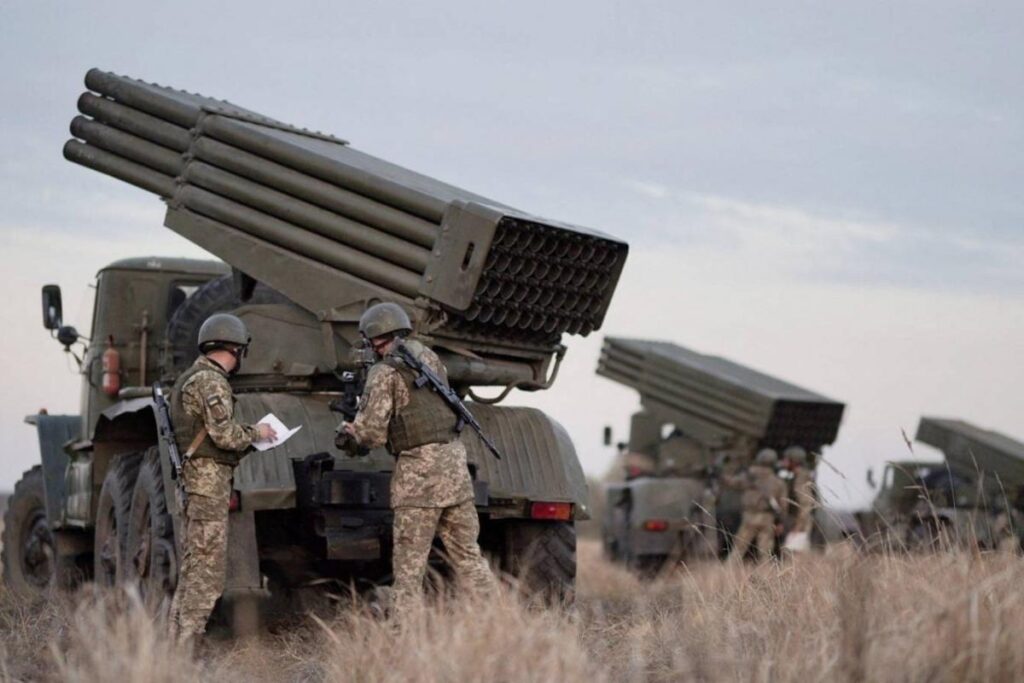 Multiple explosions were heard near the main airport in the Ukrainian capital of Kyiv soon after Russia announced a military operation in Ukraine, media reports said on Thursday.
Russian military forces have reportedly entered Kharkiv, the largest city of Ukraine, shortly after Russia president Vladimir Putin announced a military offensive to drive out the Ukrainian army in the Russian-dominated regions of Donetsk and Luhansk in eastern Ukraine.
Russia has also launched a rocket attack on the Ukrainian city of Mariupol.
Several reports indicate several explosions in the Boryspil area to the east of the capital, CNN reported. According to the American broadcaster, at least two massive explosions were reported in the early hours of Thursday.