Dating Kim Kardashian changed Pete Davidson's life in a big way but fans have no idea how much it drained his bank account.
When Kim Kardashian hosted the October 9th, 2021 episode of Saturday Night Live, it seems very likely that there was no way for her to know how much it would affect her love life. After all, most people never thought for a second that Kim would start dating Pete Davidson.
As much as Kim almost certainly didn't know what she was in for, it easily could be argued that Pete's life was much more dramatically affected by their time together. The reason for that is Pete's life changed in a myriad of different ways.
Even though Pete Davidson's love life has been in the spotlight for years now, the attention he got for dating a Kardashian took things to a whole new level. It also has to be noted that the anger Pete dealt with from Ye as a result of dating Kim was intense to say the very least.
On top of all that, it has been reported that Pete's lifestyle changed a lot as a result of his relationship with Kim. What a lot of people don't know is how much or how little Pete's bank account was affected by his relationship with Kim.
How Did Pete Davidson's Lifestyle Change When He Dated Kim Kardashian?
Even though Pete Davidson starred in Saturday Night Live and was a successful comedian, it was well-known that he didn't live the typical celebrity lifestyle for many years. Instead, Pete was so open about living with his mom that he even talked about that during SNL.
Once Pete began dating Kim Kardashian, however, it didn't take long for his lifestyle to seemingly change dramatically. One of the most obvious ways that Pete's life changed around that time was he went from living with his mom to buying a fancy apartment on Staten Island.
While it has to be stated that Pete bought the apartment shortly before he got involved with Kim, it goes to show how much his life changed during that era of his life.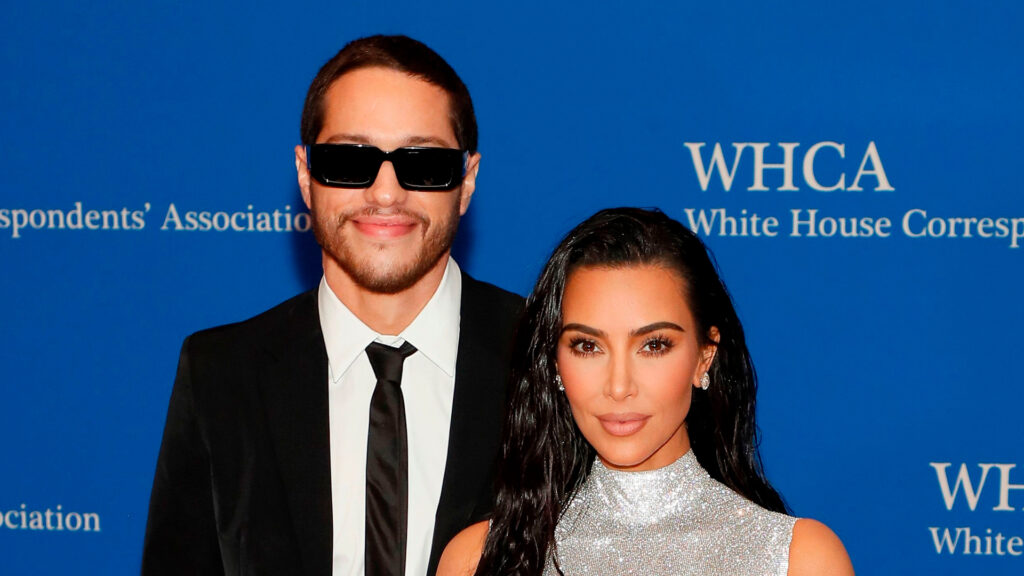 According to The Daily Mail, Pete's two-bedroom Staten Island apartment cost him a staggering $1.2 million. Considering that price tag, it shouldn't surprise anyone that his apartment has things like high ceilings and large windows.
Pete's apartment also reportedly has amenities like a doorman, a private terrace, a residents' lounge, a fitness center, a children's playground, and grilling stations.
The other way that Pete's life changed around that time can be more directly attributed to his relationship with Kim.
Pete Davidson's basement apartment is a man cave fit for a teen boy https://t.co/WCSrWS7qBZ pic.twitter.com/1vNJ9YDigR

— Jezebel (@Jezebel) March 2, 2020
After years of wearing the kind of clothes that can be seen at frat parties all over the world, Pete suddenly underwent a fashion transformation during his relationship with Kim.
If it wasn't noteworthy enough, Pete went from having a messy closet in the house he shared with his mom to having a neatly organized closet while he was dating Kim. To completely transform his closet once he got involved with Kim, Pete even employed Spiff Organizing.
Did Pete Davidson Pay For His Transformed Life?
In order for anyone's life to be completely transformed the way Pete Davidson's was during his Kim Kardashian era, that is going to cost a fortune. With that in mind, the obvious question is who bankrolled Pete's new lifestyle?
While Pete has Saturday Night Live and movie money, there is no doubt that he is nowhere near as rich as Kim is. Given the former couple's wealth disparity, it is easy to imagine Pete not being able to afford a lifestyle that would meet Kim's expectations.
On the one hand, it seems pretty obvious that Pete footed the bill for some of the ways his life has changed during the 2020s. Most obviously, there is almost no way that Kim had any involvement in paying for Pete's apartment for one main reason.
The most obvious way to know that Kim almost certainly had no involvement in the purchase of Pete's apartment is he got it before they became a couple. In theory, Kim could have helped Pete with the price of his apartment during their relationship. However, there is absolutely no reason to think that happened.
On the other hand, when it comes to Pete's wardrobe and closet transformation, some reports indicate that Kim could have paid for that. According to a report published by The Sun in June 2022, Pete had "free rein" to use Kim's $400,000 credit card and use her Rolls-Royce.
Assuming that report was accurate and keeping in mind Kim's passion for fashion, it is easy to imagine her paying to transform the way Pete dressed. However, it has to be noted that neither Pete nor Kim confirmed that report, so there is no way to say for sure it was accurate.