cinema
Last month, Indian actor Shah Rukh Khan celebrated his 30th anniversary in Indian cinema. Sharayana Bhattacharya, who has written a book about the enduring popularity of the Bollywood actor, explains why he is still one of the world's greatest actors.
Perhaps it is not so difficult to explain Shah Rukh Khan's continued popularity in the film industry with intellectual reasons. Millions of people in the world love this actor so much that excessive praise of him is more like the pathological worship of some famous personalities of the world.
But why are people infatuated with Shah Rukh Khan and worship him like that?
Most people love his romantic and fiery movies. Shah Rukh Khan has always represented the best of Indian and South Asian cinema. He spreads before our eyes an image of a region with a plural and ancient and flourishing civilization, he can laugh at himself without the fire of religious prejudices burning from his nostrils.
For millions of Indians, he is a symbol and reminder of the economic growth and prosperity of this country.
In the 1990s, at the same time as Shahrukh Khan appeared on the cinema screens, India was able to appear in the world economy and his fame and popularity continued along with the growth of the economy.
Following reform measures in the Indian market, the country opened the way for foreign investments in the telecommunications and radio and television sectors and allowed foreign media networks to operate in India. These channels strengthened and stabilized Shah Rukh Khan's films, interviews and songs in people's homes, a position that no actor had achieved before. Following the liberalization of the Indian economy, new drinks and cars suddenly entered the Indian market, and Shah Rukh Khan joined them as a distributor of these products.
In Shah Rukh Khan's case, his meteoric rise from an ordinary family in Delhi to a world-renowned actor was one of the popular success stories of India's free market and trade. A perfect example of a person who was able to reach such a position and position without any history or connection in the cinema. Shah Rukh Khan's fame and popularity increased with the growth of the economy.
As the religious right gained power, Shah Rukh Khan remained the representative of the progressive and pluralistic India that most people wanted to preserve.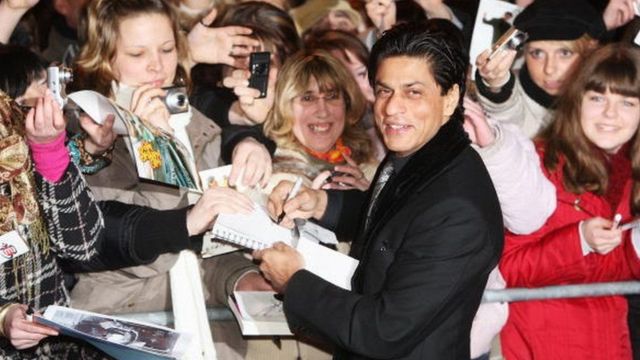 Critics believe that intolerance and bigotry have increased under Prime Minister Narendra Modi's Hindu nationalist government, and that he is working extensively to marginalize Muslims in India.
Shah Rukh Khan's son Aryan Khan was arrested and acquitted in a drug-related case last year, a charge some say was aimed at tarnishing India's most famous Muslim actor. He always speaks thoughtfully about pluralism and tolerance in India and has played more Muslim characters in his films than his peers. Of course, his fans don't want to think of him as a representative of a certain religion, instead they see him as a resourceful, witty, successful, attractive and sexy personality.
Continuing the discussion about the malicious attacks of the Indian political right wing against the multi-faith family of Shah Rukh Khan (his wife is Hindu), one of his fans says: "He is a secular figure, but at the same time he is very sexy."
One of the important points of this actor's character is to display all the fragility of human characters in his works.
Khan usually plays vulnerable and fragile characters such as the heartbroken lover, the damaged hero, the sensitive wife, the vulnerable Muslim and even the weak and fragile villain and villain. The roles he plays are neither at peace with themselves nor with their surroundings.
The anxieties and anxieties that his characters and roles portray have evolved over three decades of his eventful career. Most of the characters are emotionally broken and unable to find love and unwilling to seek out their need to find love.
Shah Rukh Khan is the superhero of South Asian emotional and fiery films. His films are the standard for all romantic adventures in Indian films.
Statistics and data show that he has played more roles opposite women than any other Indian male actor, but the love of the characters in Khan's films is not just the usual love for women, in his films, the characters are looking for the love and affection of fathers, friends and countrymen. are themselves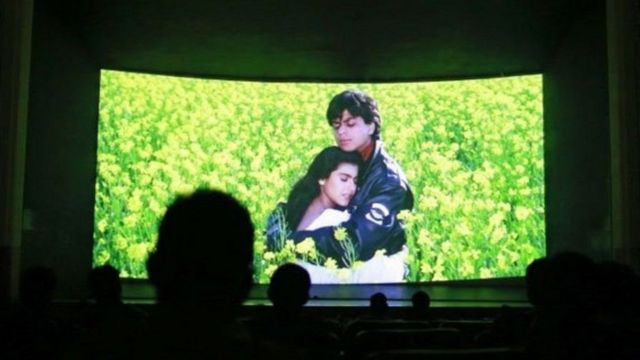 The men he plays feel deeply vulnerable from the point of view of others and are constantly shedding tears and crying. Film theorists comment on Shah Rukh Khan crying better than other actors in the world. Tearful eyes full of human sorrows have brought him countless fans.
Beyond the scenes of movies, TV interviews and public speeches, his humor, good taste and humility are also shown. I know many of his cultured fans who prefer his interviews to watching his movies. Perhaps these media conversations have shown the best face of him, the character of a stubborn and powerful superhero from the middle class.
Shahrukh Khan has skillfully created a proud, desirable and dignified character, which can forever draw us to him with its effects, and his unassuming intelligence is accompanied by humor and bitter ironies.
Shah Rukh Khan, who lights cigar after cigar and is reckless, cheeky, headstrong and witty, will never be boring. In the conversation, he may start from giving advice to his friends to deal with financial problems, and end up telling jokes about the life he has spent in cinema and joking about his own sexual status. In all his sayings, jokes and jokes, whether about himself or about the world, you always see a man who has worked hard, values ​​his art and ability, and enjoys laughing at himself.
In the world of cruel and harsh realities, the fantastic images of Shah Rukh Khan's films evoke a sense of respect and comfort in people and amuse them.
After a long break, this actor is going to prepare three films for 2023. His fans are excited but also worried about right-wing political campaigns on social media that try to boycott important Muslim figures and new Bollywood products.
As politics becomes more divisive, artists find a more colorful role in connecting people with stories and smiles.
I can't wait another 30 years for such a character to emerge. Today's fractured culture desperately needs his ironic jokes and open arms.