Prince Mohammed bin Salman, Crown Prince, Deputy Prime Minister and Minister of Defense of Saudi Arabia met with US President Joe Biden in the presence of a number of officials from the two countries at the Jeddah Peace Palace.
The Custodian of the Two Holy Mosques welcomed the US President and his accompanying delegation to Saudi Arabia.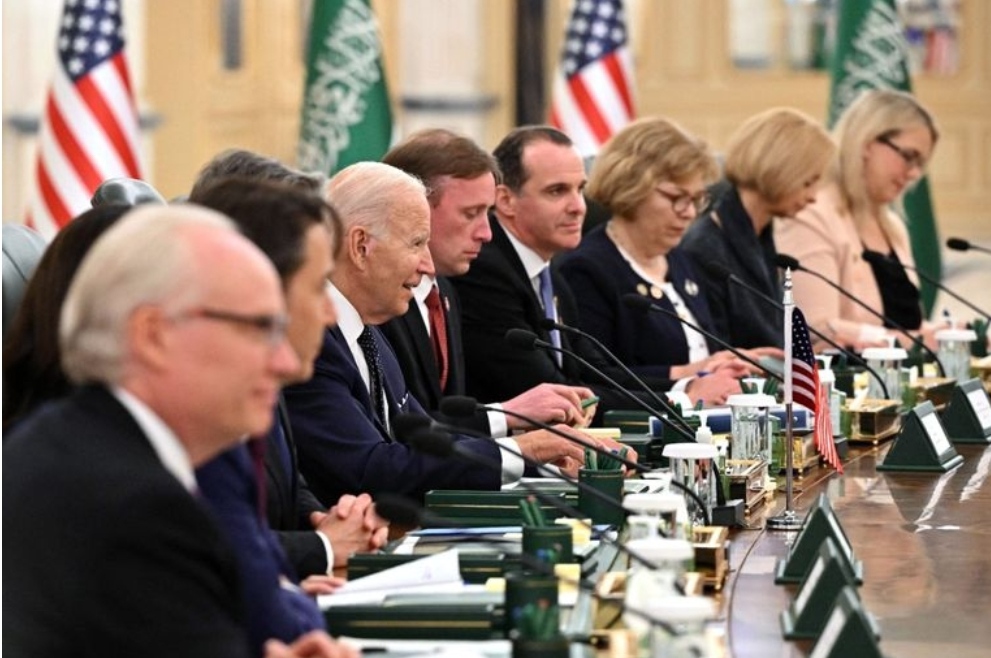 In this meeting, the historical relations between Saudi Arabia and the United States and the ways to improve them in order to secure the interests of the two countries and the nation were discussed in various fields.