Pete Davidson fired a brutal joke at Ariana Grande after she claimed their relationship was merely a 'distraction'.
The pair starting dating in May 2018 and famously had a five month engagement before breaking up.
In his 2020 Netflix special – Pete Davidson: Alive From New York – the comedian opened up about the relationship.
He spoke about Ariana's comments to Vogue earlier that year, in which she said: "I met Pete, and it was an amazing distraction. It was frivolous and fun and insane and highly unrealistic, and I loved him, and I didn't know him."
Addressing the whole situation, Davidson said: "I wasn't gonna do jokes about this, but then my buddy told me, he's like, 'Yo, I've recently heard that Arianna said she had no idea who you were. And she just dated you as a distraction'.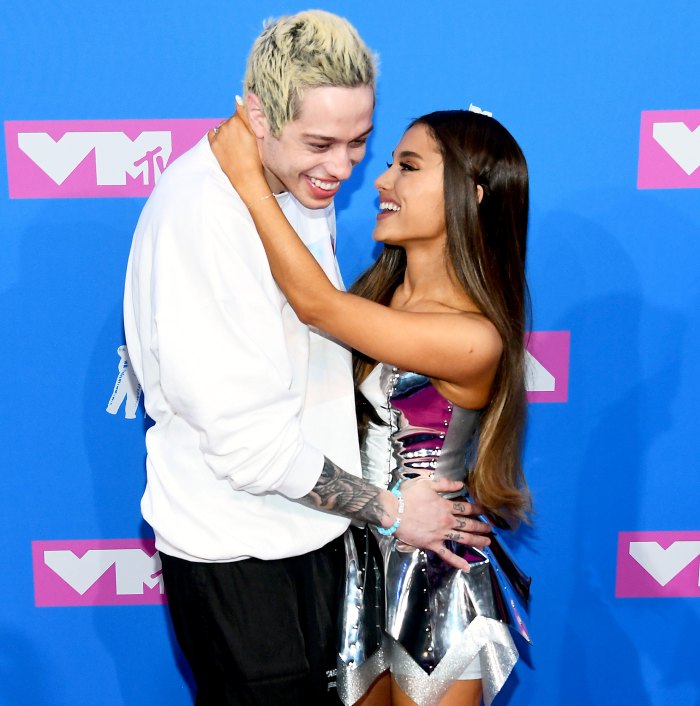 "So now I just think it's like fair game and you're like, 'Pete, this isn't fair. You're like you're airing out dirty laundry. How could you do that? Why did she say this stuff, to her friends, in the competence of her own home?'
"No, she said it on the cover of Vogue magazine.
"Can you imagine if I did that. My career will be over tomorrow."
The brutal punchline: "If I spray painted myself brown and hopped on the cover of Vogue magazine, and just started s**tting on my ex."
As the crowd cheered him on, Davidson added: "Can you imagine the, no don't clap those are Drake, Lil Wayne wings claps I don't like that, I like the giggles.
"But you imagine if I did that s**t if I was just 'like, yeah, just f**king her because I was bored, and then Fortnite came out.
"That would be insane. Again, these are jokes. I don't I don't want any smoke. Okay, my biggest fear is I'm gonna get a shot in the back of their head by like a nine year old with a ponytail."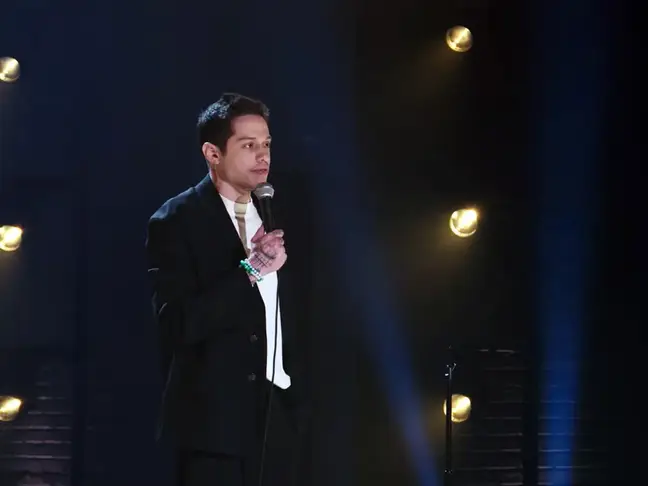 Commenting on the brutal clip, one person said: "He went straight for the neck with that spray paint joke lmao."
Another added: "Jaw dropped once he said 'spray painted myself brown' lol I am BAFFLED."
Someone else wrote: "'Shot in the back of the head by a nine year old with a pony tail' had me dead lmao."
It's safe to say that Davidson hasn't done too badly since. His short stint with Kim Kardashian was later followed by Emily Ratajkowski.
He knows what he's doing.