The legendary Lionel Messi has scored 21 times as many free kicks as Cristiano Ronaldo in the last three years.
Whether Messi is better or Ronaldo is a question that still has different answers.
Messi and Ronaldo left the teams where they shone, with the difference that Ronaldo returned to his former team and Messi went to Paris Saint-Germain.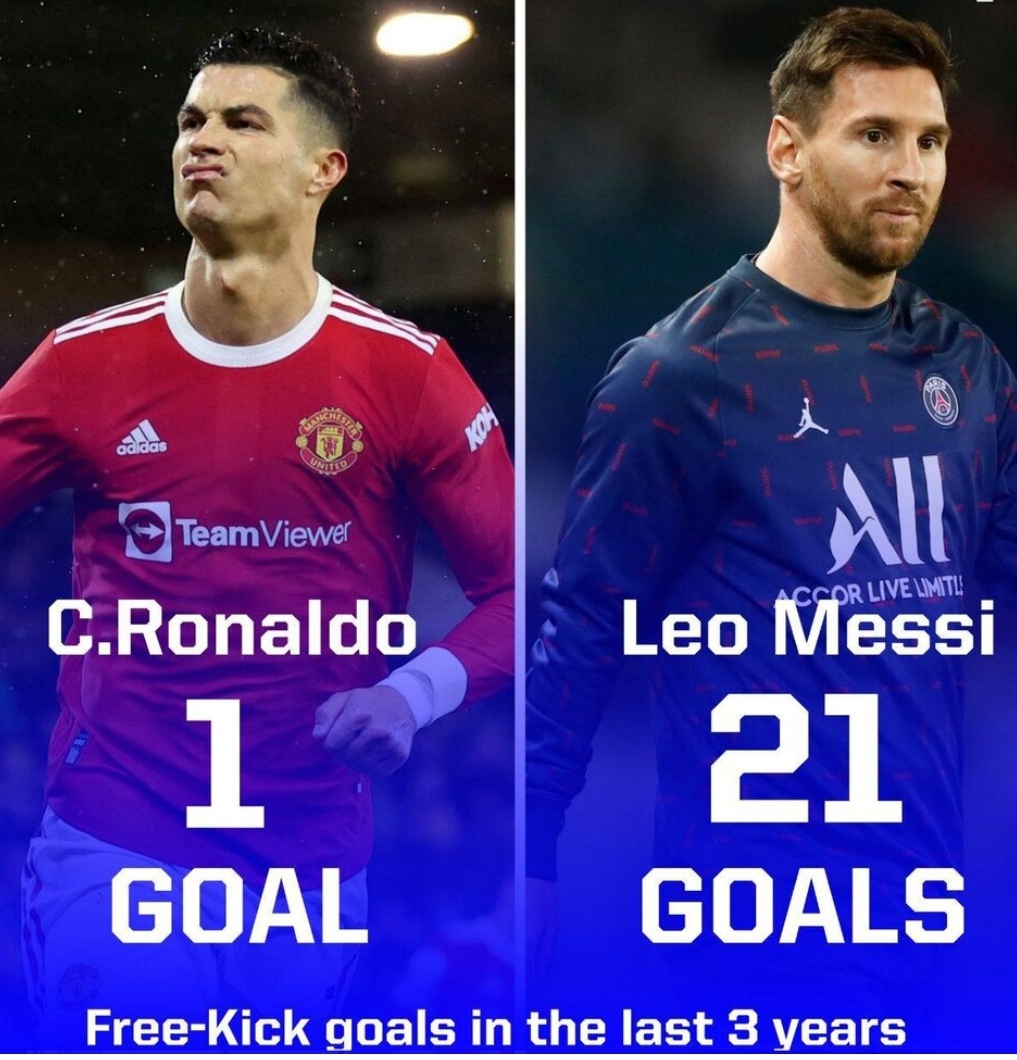 In last week's Manchester United game against Norwich, Ronaldo scored a hat-trick, scoring one of his three goals from a free kick.
This was Ronaldo's first goal on a free kick in three years, with Messi scoring 21 goals from a free kick during that time.