5 Things You Didn't Know about Sara Waisglass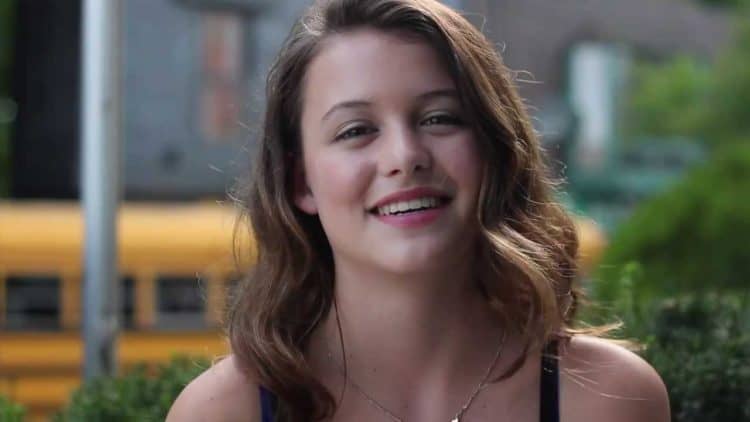 Sara Waisglass may be young, but she's already very seasoned when it comes to acting. She has been working professionally since she was a child and she has managed to smoothly make the transition to adult roles. Sara got her first major break when she was cast as Frankie Hollingsworth in Degrassi: The Next Generation. She reprised her role in Degrassi: Next Class. After leaving the Degrassi franchise in 2017, Sara kept the ball rolling when she was cast in the TV series October Faction. Now, in 2021, Sara's career is really starting to gain momentum and she has been getting a lot of attention for her recent role in the new Netflix series Ginny & Georgia. Here are 10 things you didn't know about Sara Waisglass.
1. She's Canadian
You may have been able to guess by the fact that she's been in Degrassi, but Sara was born and raised in Toronto. She is very proud of her roots. Although she's had to spend a lot of time in the United States for work, it's unclear whether or not she's moved here permanently.
2. She Wants To Get Into Screen Writing
So far, Sara has spent most of her time in front of the camera, but she dreams to expand her experience some day. Her goal is to eventually get into screen writing and she already has some projects in the works. She told Close-up Culture, "I do not have any solid plans writing wise. I just want to tell stories. Words have always moved me and now I want to move people with mine."
3. She Likes To Sing
Apparently writing and acting aren't the only talents Sara has. She is also musically inclined and she loves singing. At one point, she had a YouTube channel where she posted videos of herself singing, but it looks like those videos and the channel itself have since been removed.
4. She Loves Hiking
Sara definitely isn't the kind of girl who is afraid of bugs and other elements of nature. On the contrary, she loves being outside and spends as much time outdoors as she can. Hiking is one of her favorite things to do. Not only is it a way for her to stay active, but it's also a great way for her to clear her head.
5. She Sells Videos On Cameo
Throughout her career Sara has built a fan base that includes people from all over the world. Now those people have a chance to connect with her like never before. She has an account on Cameo where she records and sells customized video shoutouts for just $15.