Emily Ratajkowski is now spending time with Eric Andre.
The model, 31, was seen out and about New York City with the comedian Saturday. TMZ was the first to report their date night after the two were photographed together.
The outlet reported that the pair had food and drinks together, spending three hours at the midtown Japanese eatery Sakagura.
Ratajkowski donned an all-black ensemble, featuring a sheer dress underneath a trench coat, and sneakers. Andre paired a colorful print button-down with light pink pants.
The model was previously dating Saturday Night Live alum Pete Davidson for two months before a source confirmed to PEOPLE in December that the pair had parted ways. Days before their split was confirmed, Ratajkowski was photographed kissing artist Jack Greer on a New York City sidewalk.
"Em is single and totally happy," the source told PEOPLE of Ratajkowski's split with Davidson at the time. "She will always prioritize her son, but enjoys dating when she has time. She enjoys her independence. She doesn't have plans to see Pete again. She had fun with him, but she realized she didn't want it to become anything else. She likes her life as it is."
Before Davidson, she was linked to Brad Pitt and was also photographed kissing a man who appeared to be DJ Orazio Rispo.
Ratajkowski was married to producer Sebastian Bear-McClard for four years before she filed for divorce in September 2022. They share 22-month-old son Sylvester.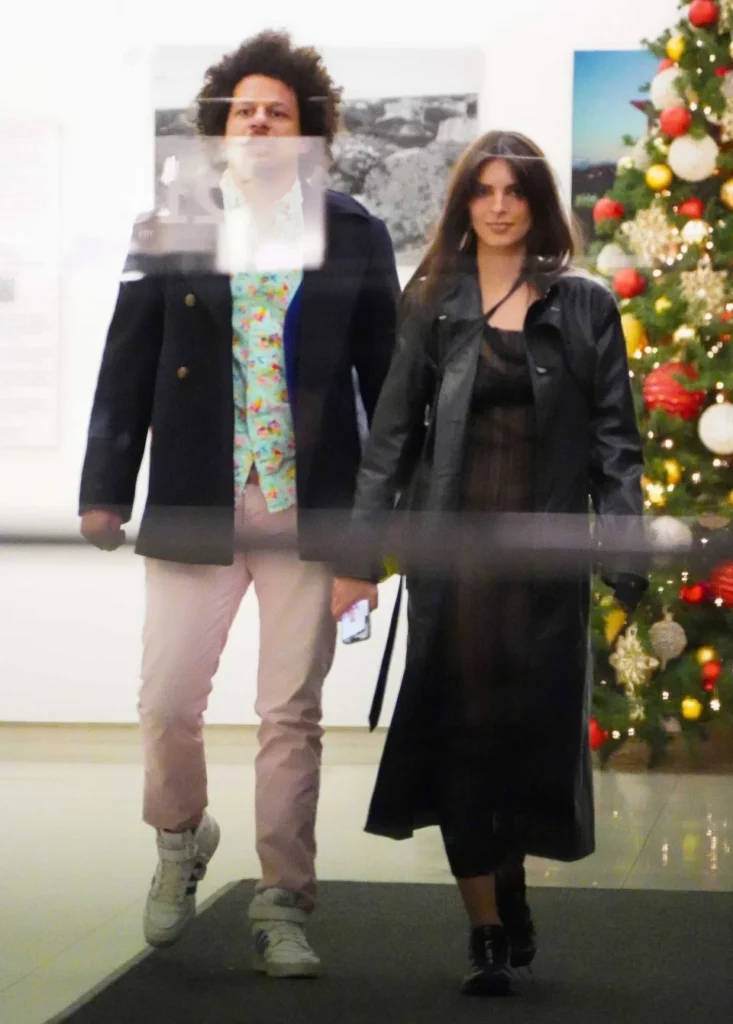 On an episode of her High Low podcast released last week, the My Body author revealed she's experimenting with dating apps and opened up about finding romance online.
"I feel like I attract the worst men," Ratajkowski said. "Sometimes I'm like, f–k, because I want a confident man. I don't want an overly confident man who has something to prove and is trying to prove it through me. That is not what I want."
Ratajkowski also said the dynamic is something that has contributed to her ambivalent feelings she has towards courtship, four months after filing for divorce from Bear-McClard.
"That's what I hate with dating … men in particular," the Gone Girl actress said. "They're like, 'OK, yes, you're special. You've done it.' And they love it and love it, and then slowly they get emasculated and don't know what to do with those feelings, and then they resent you. They start to tear you down, and then you're back to square one."
She added, "And it's so f–ked up and unfair, because I feel like a lot of men who truly think they want a strong woman actually don't know how to handle it and … what it means for their own identity."