The Spanish magazine Hola revealed that the rumors of Barcelona captain Gerard Pique betraying his fiancée Shakira caused the famous Colombian singer to panic and then be taken to a hospital in Spain.
The incident reportedly took place last Saturday, May 28, at around 5pm, after Shakira returned from Cannes, France.
The news was spread by the neighbors of the two figures, who on Thursday evening saw an ambulance near their house, by which Shakira was taken to Teknon Hospital in Barcelona, ​​where Piqué and some members of Shakira's family accompanied him. Were present.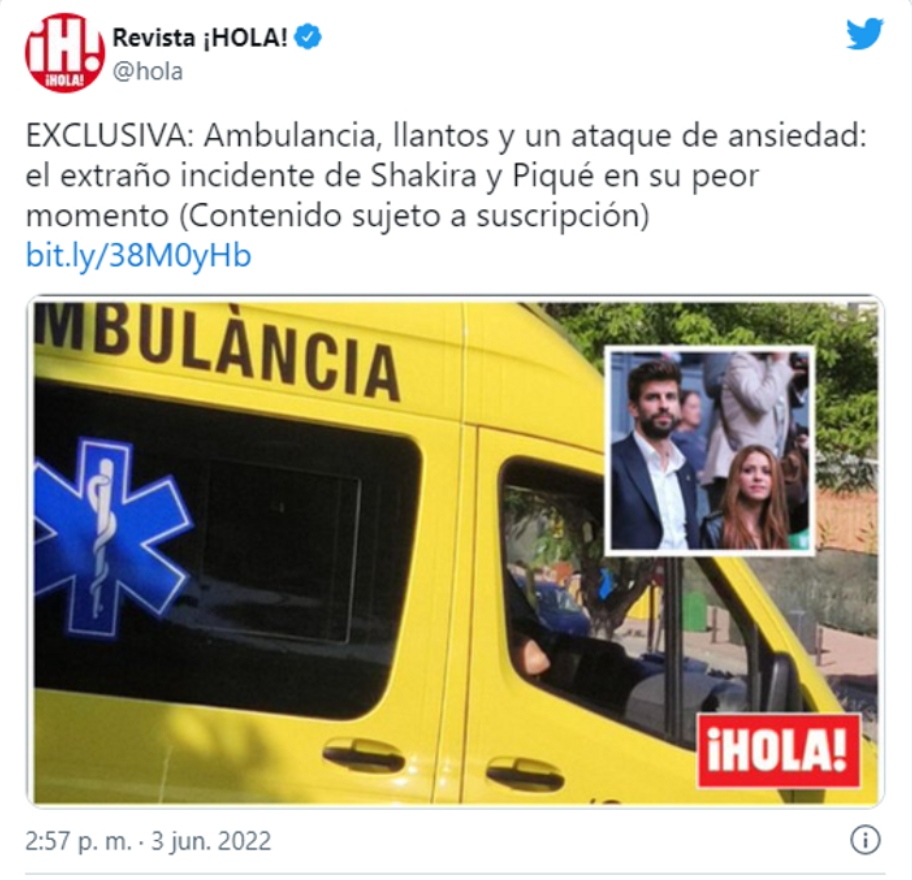 The Spanish newspaper El Mundo revealed that Piqué has been living in his old apartment (single apartment) since March and that his relationship with Shakira is going through its worst moments in recent years.
Piqué and Shakira began their relationship after the 2010 World Cup in South Africa, and as a result of this relationship, they have had two children, Milan and Sasha, for twelve years.