Australia is a sizeable place. You know, continent-sized. The entire centre of this place is desert, inhabited only by the hardiest souls (camels, mostly), with around 85% of Australia's population ringed around its massive coastline. If all of that gives the impression that finding stuff to do here is difficult, we've got news for you.
Of course, this isn't strictly news, as Australia has long been one of the most popular destinations on the planet. Millions head here every year to gawp at nature, admire the cities and try not to be killed by the quite incredible range of wild beasts in this place. Australia is a tourist's dream, with stunning beach towns nestled up to rugged national parks, wild green islands, culture-heavy cities, and more charm than most places can even dream up. The best things to do in Australia? Look no further.
Best places to visit in Australia
All the stereotypes about Melbourne are true: everyone wears black, everyone is coffee obsessed, and there are far too many rooftop bars for a city with such temperamental weather. But the best thing about Melbourne is that it's full of secrets to discover. Whether it's a hidden laneway bar, a ten-storey shopping adventure or an underground theatre space, most things worth visiting are within easy reach (and cheap as chips to get to, thanks to the city-wide free tram zone).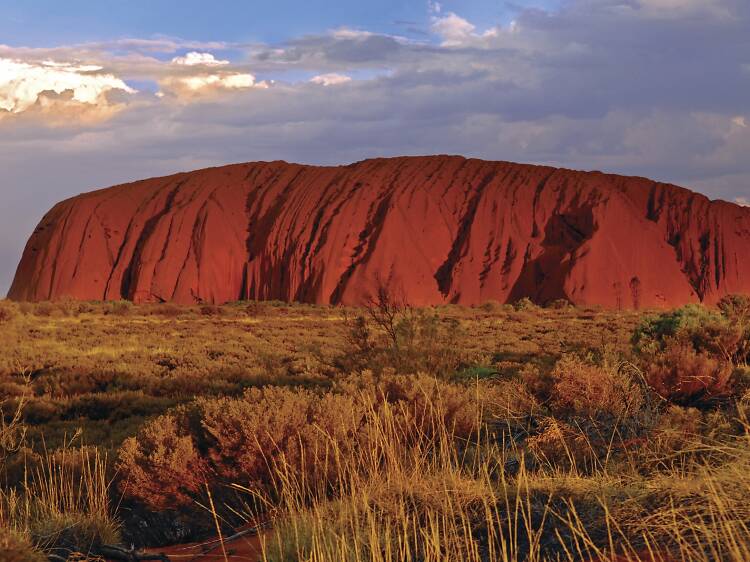 Photograph: Tourism Australia/Tourism NT
Uluru
The landscapes are simply spectacular in Australia's red centre, especially when you're marvelling at the great sandstone monolith that is Uluru. You can fly directly there from Sydney, Darwin or Cairns, with the airport located only a few kilometres north of Uluru itself. When you get a glimpse of it IRL, it's easy to understand how Uluru became such an important symbol of local Indigenous culture and Australian culture as a whole. The local Anangu people will share stories of its spiritual significance, and you'll soon understand why climbing Uluru, which was finally prohibited in 2019, is a huge no-no. Walking around the base and admiring it from afar, as you observe the different colours it turns as the sunlight hits it, is still a humbling experience.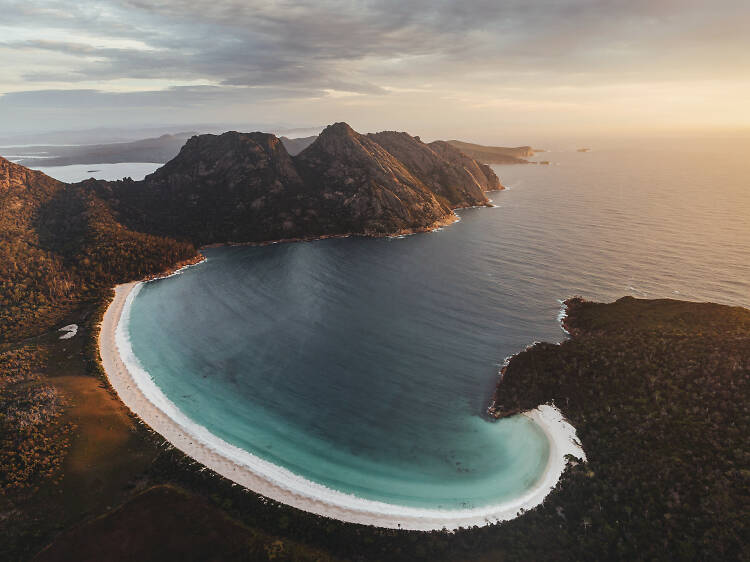 Photograph: Jason Charles Hill
Tasmania
It's easy to understand the allure of Australia's southernmost state. For one thing, 40 per cent of Tasmania is preserved as national parks and world heritage wilderness. Drive 20 minutes outside the state's major cities (Hobart and Launceston) and you can walk in the bush, bike down a spectacular mountain trail or lounge on the beach. But Tasmania isn't just for nature fans. There's extraordinary food, gin and whisky distilleries, wildlife sanctuaries (where you'll meet endangered Tasmanian devils), cool-climate wineries, fabulous festivals and a world-class art museum in the Museum of Old and New Art (MONA), which is one of the best things to do in the world right now.
Photograph: Tourism Australia
Kakadu
A certified UNESCO World Heritage site, Kakadu National Park is certainly one of Australia's most incredible national parks. The fringe of the park is about a two-hour drive from Darwin, where it sits on the traditional lands of the Bininj/Mungguy people. Pro tip: Kakadu is best explored at your own pace by car. It's actually Australia's largest national park (it covers more than 20,000 square kilometres), so you'll need some time to discover it all properly. Take a peek at the 200-metre Jim Jim Falls waterfall; go for a swim at Gunlom, the crystal-clear infinity rock pool made famous in Crocodile Dundee; hike your way through the 30-odd walking trails that sweep across Kakadu; or take your 4WD out for a spin towards the crown of the park, Jarrangbarnmi (also known as the stunning Koolpin Gorge).ADVERTISING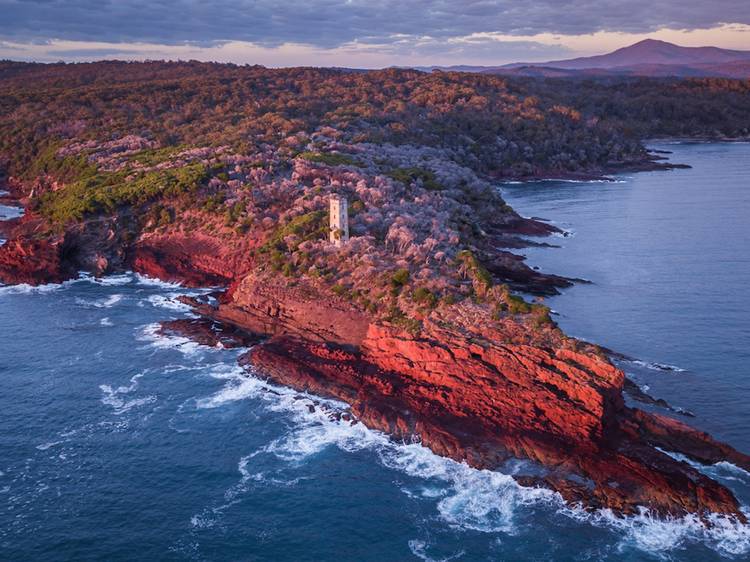 Photograph: Destination NSW/Davey Rogers 22
Sapphire Coast
Located nearly 500 kilometres from central Sydney on New South Wales' south-eastern border, this quiet corner of the state on the edge of Green Cape is something of a hidden gem, off the radar of mass tourism. In part, this is because it's not the easiest place to reach; only the minute regional airport at Merimbula offers a faster alternative to driving here. However, if you're willing to go those extra miles, unspoiled nature is your reward along this ruggedly beautiful stretch of sea from Bermagui to Disaster Bay, a place of other-worldly crimson cliffs, dramatic waves and vibrant, shifting landscapes. The vistas here, notable for their rust-red Devonian rock, are a proverbial feast for the eyes, but there's plenty of actual feasting to be done here too. Expect succulent seafood caught off the docks at Eden, cheeses galore from Bega and Tilba's famous dairies, beef and lamb reared on the grassy slopes near Pambula, and of course, the regions most popular export, succulent Sydney rock oysters reared in some of the most fertile estuaries anywhere in the country.