Cristiano Ronaldo's stormy interview against the managers and head coach of Manchester United met with the reaction of the managers of the Old Trafford stadium.
In response to his recent controversial interview, the Old Trafford club removed the large image of Cristiano Ronaldo from the facade of the Old Trafford stadium.
The experienced striker of the Red Devils on Sunday, in a controversial conversation with Piers Morgan, a famous presenter who has a close relationship with the Portuguese star, severely criticized the behavior of the Manchester United club and its Dutch head coach, and it seems that it is impossible to see Ronaldo in the red uniform of this team. to be
In another part of his 90-minute interview with Piers Morgan, Cristiano Ronaldo, the Portuguese football star, attacked Glazer's family and his former teammates.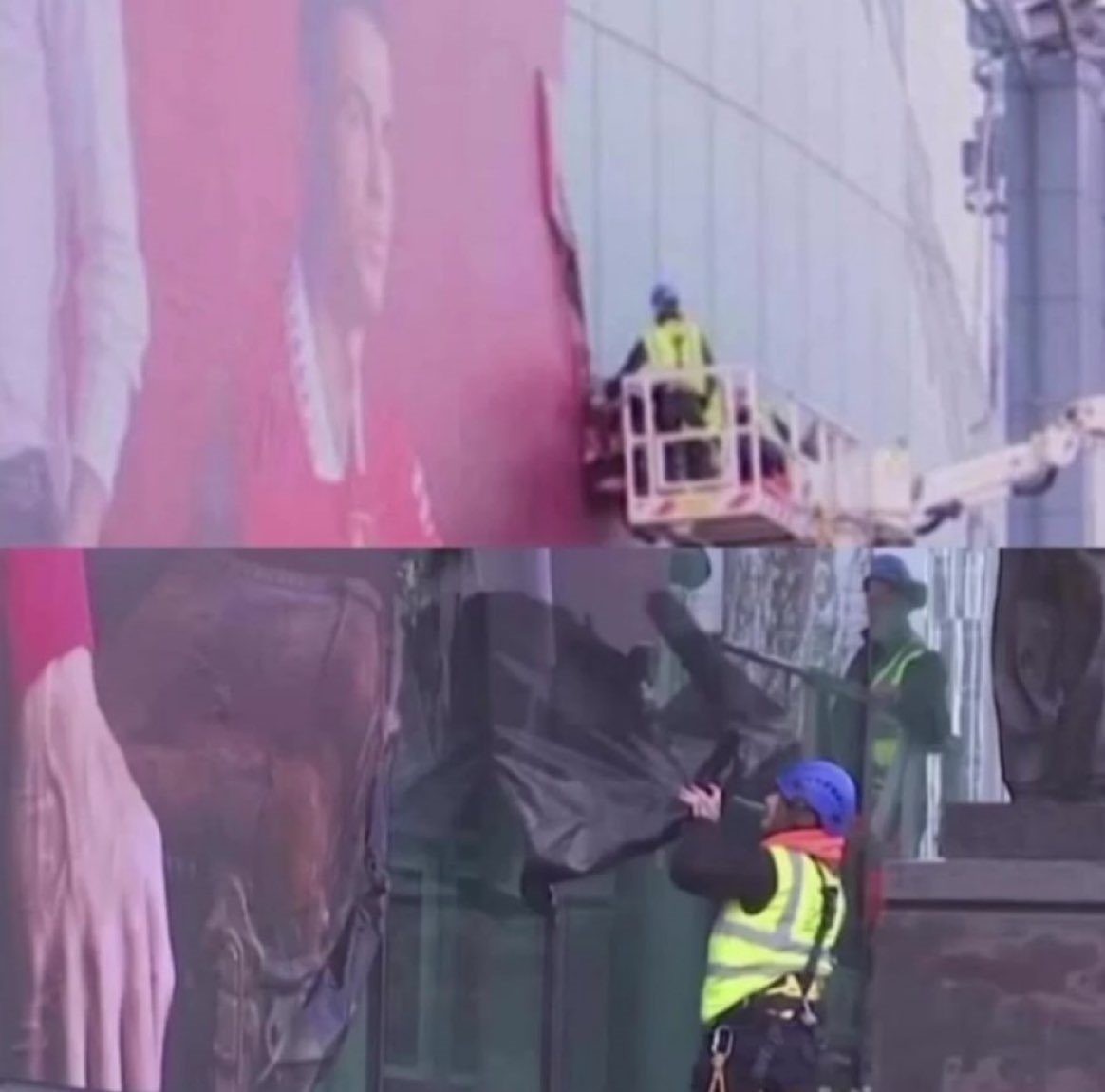 Ronaldo's interview against the Manchester United club had a wide reflection in the world.