Famous comedian and actor Pete Davidson has great taste in cars and an inherited love of Mercedes-Benz that is reflected in his choice of rides.
Pete Davidson may not self-describe as a car aficionado, but despite that, his garage is nothing to scoff at. With a net worth of over $8 million, the American comedian and actor can afford to fill his life and garage to overflowing with the highest-end models. Rather than splurge on an extravagant collection of cars, though, he chose to keep his collection rather small and has just two vehicles.
Both options come from the lineup of Mercedes-Benz and Davidson notes that he bought the two rides in honor of his grandfather. Once Davidson became successful after landing a gig on Saturday Night Live, he felt he could help fulfill his grandfather's dream to drive an S class. The purchase says a lot about Davidson's feelings towards his grandfather as it represents the fulfillment of a fifteen-year dream.
Although Davidson does not care much about cars, he admits that one of the ways he copes with the stressors of his life is to take long meandering drives through New York City. Those drives helped him to appreciate his Mercedes enough to upgrade to another S class.
Let's take a closer look at the Mercedes-Benz S class rides in Pete Davidson's garage!
Davidson's Mercedes-Benz Vehicles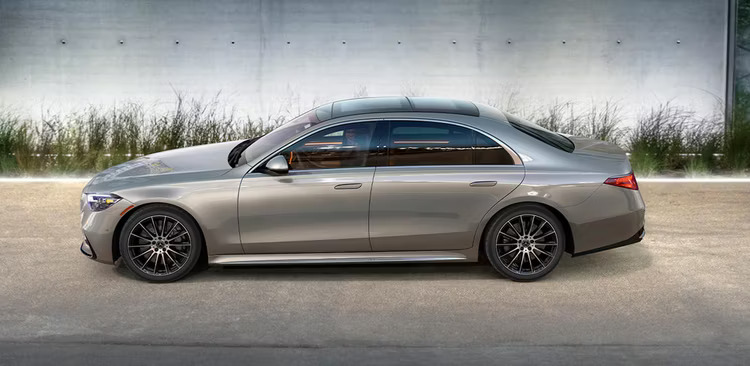 Davidson purchased the first of his Mercedes-Benz S-Class vehicles back in 2018. After reaching superstar status nearly overnight due to his association with then-girlfriend Ariana Grande, Davidson dropped somewhere between $75,000 and $145,000 on the silver sedan. Davidson noted that he used the car to clear his mind by taking long drives around New York City late at night, doing what he could to avoid the paparazzi as he did so.
The S-Class owned by Davidson most likely was the more powerful S560 iteration, which boasts a V8 engine and succeeds the prior S550. With a twin-turbocharged 4.7-liter engine, the car is capable of up to 463 horsepower and up to 516 lb-ft. of torque. The engine mates to a nine-speed automatic transmission.
Later, Davidson reportedly upgraded his S-Class to a black 2022 iteration worth an estimated $250,000. The new car proves that, despite claims that he does not care about cars, Davidson has decent taste in them.
According to Davidson, he purchased the S-Class originally because his grandfather desired one for most of his life but was unable to afford one, but later, he enjoyed the car so much that he became a devotee to the maker. Ultimately, Davidson did share a video on his Instagram of his grandfather living the dream and riding in the star's S-Class, with notes that he did not gift the car to his grandfather because health restrictions prevented him from driving. Davidson also greatly appreciated the safety features of the brand, which include drive attention detection, lane-keeping, and seat bolsters for cornering to increase driver stability. The new S-Class comes with a 3.0-liter, six-cylinder engine capable of up to 429 horsepower and 384 lb.-ft of torque.
Davidson's other ride is another model from Mercedes-Benz- a G-Class SUV. Also known as a G-Wagon, the SUV is a bulky ride that cost him around $365,000. The SUV is a fairly intimidating ride with a military-inspired heritage that is visible in its blocky form and power. It boasts a 4.0-liter engine capable of up to around 626 ft-lbs. of torque and 576 horsepower that mates with a nine-speed sports automatic transmission.
Pete Davidson's Wealth And Success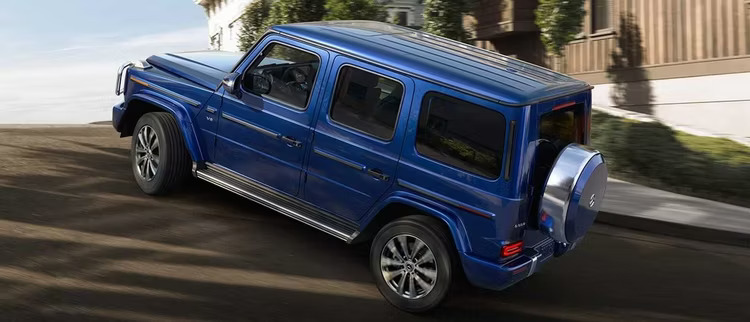 Pete Davidson found his initial success as a guest on a variety of shows including Brooklyn Nine-Nine, Guy Code, and Wild 'n Out, among others. He also became a cast member on the late-night comedy series Saturday Night Live, where he participated for eight seasons from 2014 through 2022. Additionally, the comedic actor released comedy specials in 2016 and 2020.
He produced and starred in the movie Big Time Adolescence in 2019, co-wrote and starred in a semi-autobiographical film called The King of Staten Island in 2020, and continued his acting career with a role as mercenary Richard "Dick" Hertz (Blackguard) in the blockbuster Suicide Squad in 2021. Other sources of his stardom include roles in Friends of the People, Bodies Bodies Bodies, Meet Cute, and Marmaduke. However, the actor and comedian is also well-known for having multiple relationships with incredibly famous women. Early on, Davidson dated comedian Carly Aquilino (2014 to 2015), then became involved with Cazzie David (daughter of famous comedian Larry King) from 2016 to 2018.
Among many others, some of the most famous relationships that Davidson has had and which have contributed to his time in the limelight and possibly to his successes include Ariana Grande, whom he dated and became engaged to for some time in 2018 as well as Kate Beckinsale, who is twenty years older than Davidson, and, very recently, Kim Kardashian.
With such a huge amount of publicity under his belt from both his acting and comedic roles as well as his high-profile love life, it is not surprising to find that man has an estimated net worth of around $8 million in 2022. Despite not caring much about cars, it makes sense that he would put some of that money towards the ownership of exactly the Mercedes-Benz that he desired.
Sources: Drive AU