From the old classics to the new classics, here's a century of the greatest on-screen chemistry.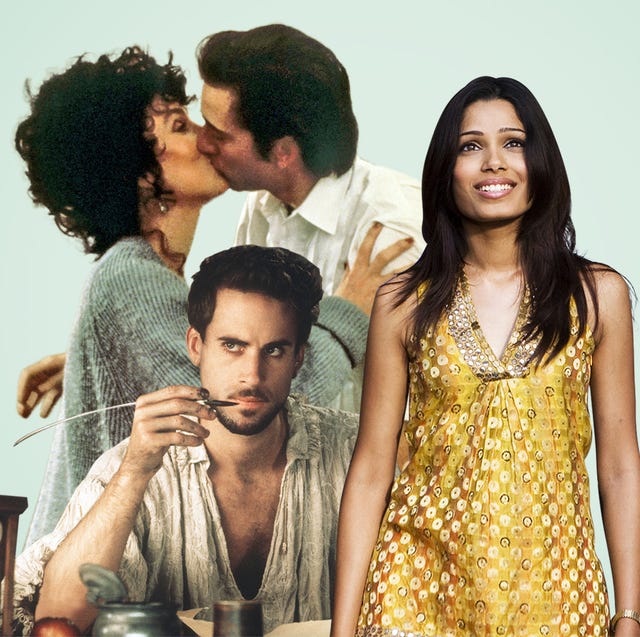 ESQUIRE
As the saying goes: One person's crush is another person's cringe. No matter how hard we try as a society, humanity has always failed to reach a consensus on the rules of romance. Though many of us might agree that there should be some serious dos and don'ts to PDA on a crowded subway, overall it's for the best that we leave love unbridled. Luckily for us, the romantic film genre has followed suit. From comedy to drama, classic to quirky, and sappy to cynical, there's plenty of fish in the sea to find your romantic movie soulmate. If you're on the market, these iconic titles (along with a few new wild cards) will turn you into a Casanova in no time. Here are some of the most romantic movies ever made.Eternal Sunshine of the Spotless Mind (2004)
Jim Carrey and Kate Winslet star in this metaphysical journey of lost love, which follows the story of a split couple who both undergo a procedure to erase their memories of one another. The film boasts a classically Charlie Kaufman script, though if you're not one for the Manic Pixie Dream Girl trope, take a pass.Before Sunrise (1995)
The first installment of the Before trilogy, Before Sunrise follows the whimsical romance of a young man and woman who meet on a train and decide to take off for one night in Vienna. A perfect ode to love strained by limits, this film will leave you reeling—and relieved to know there's more where it came from.
Shakespeare in Love (1998)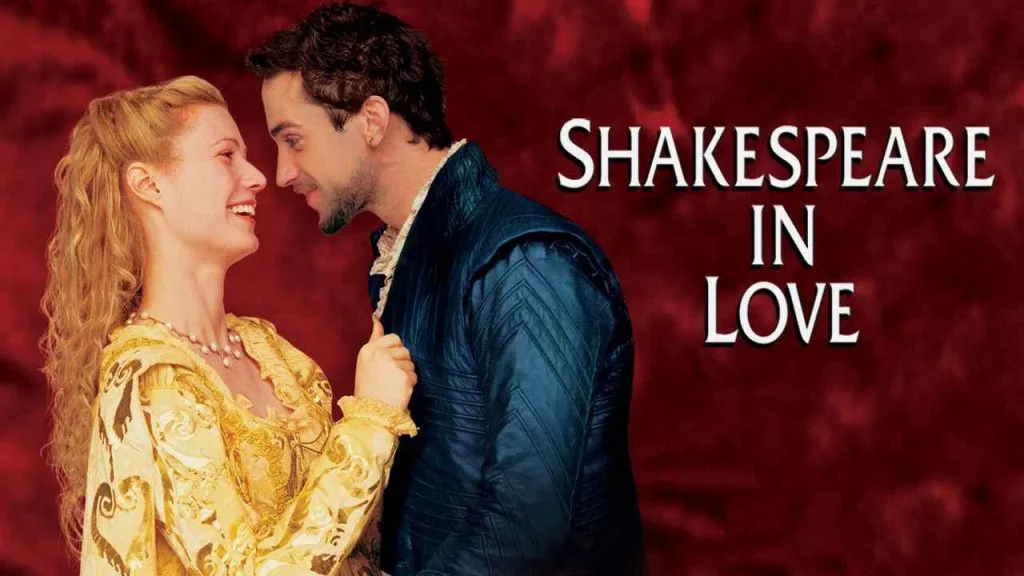 Shape of Water (2017)
The title says it all. What can be more romantic than a love affair involving famed playwright William Shakespeare at the time he pens the iconic Romeo and Juliet? A forbidden romance and period piece with a side of vintage Gwyneth Paltrow. Thank us later.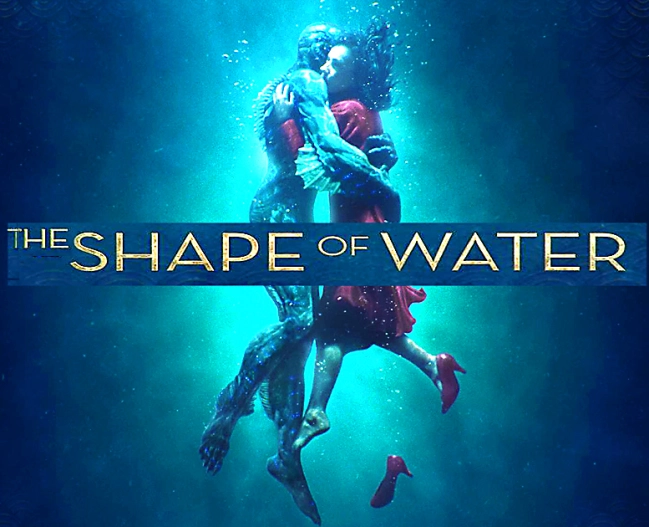 If you know anything about Guillermo del Toro, then you know better than to ever try to predict what the fantastical director's take on a love story would be. Besides, of course, that it will be more beautiful and unique than you could ever imagine. Shape of Water tells the tale of Elisa, a mute woman who works as a cleaning lady at a government laboratory, as she finds herself falling in love with the lab's top-secret specimen: an amphibious creature. This film is a true testament that love comes in all shapes and sizes.
Slumdog Millionaire (2008)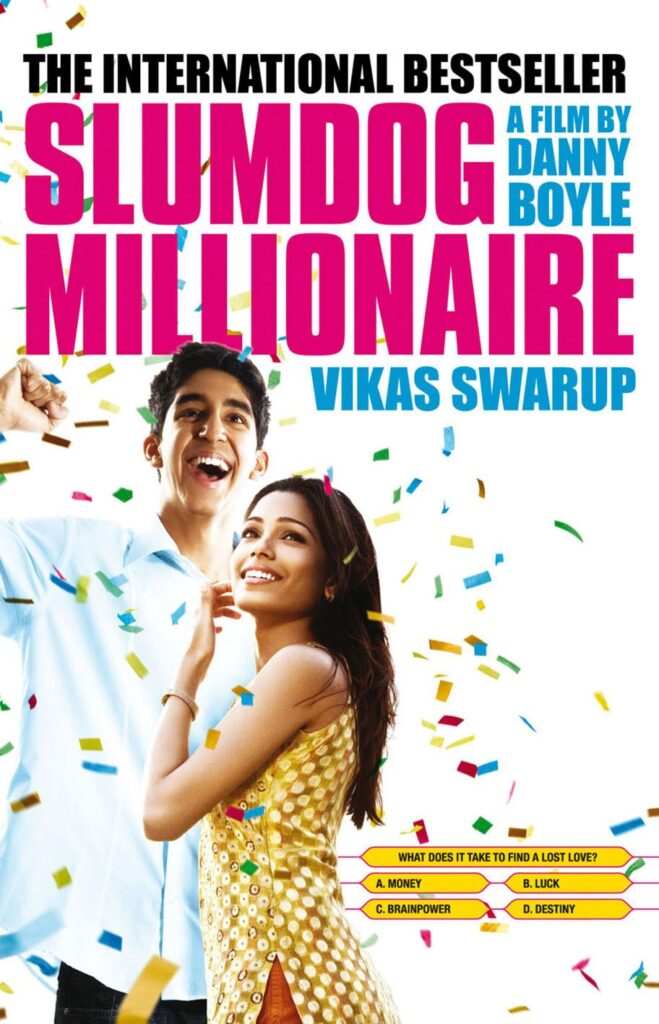 Directed by Danny Boyle, Slumdog Millionaire follows Jamal Malik, from his childhood as an orphan to ending up one question away from winning India's "Who Wants to Be a Millionaire?" Perhaps the most moving plot point of Malik's against-all-odds journey is that he lives with the sole determination of one day reuniting with his childhood love, Latika. The film is as visually dazzling as it is emotionally gripping, boasting the incredible feature debut of Dev Patel.
Titanic (1998)
20TH CENTURY STUDIOS
It's hard to top being king of the world. Titanic sets the bar incredibly high for romantic epics. The only issue we have is that there was definitely room on that door, but someone had to sprawl out and get cozy.The Big Sick (2017)
The Big Sick (2017)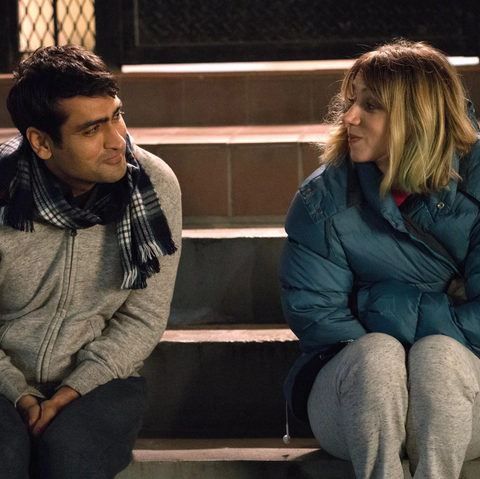 APATOW PRODUCTIONS
Kumail Nanjiani and Emily V. Gordon's real-life hospital romance turned movie is one of the most original and thoughtful romances in years. In the face of tragedy, an estranged couple grows closer somehow by one of them being in a coma. Also, Holly Hunter is the best mom.
Moonstruck (1987)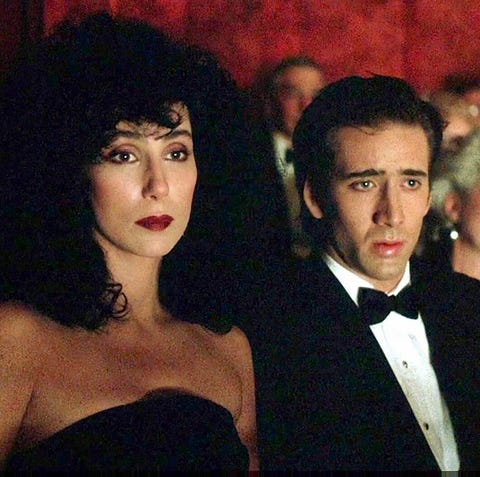 METRO-GOLDWYN-MAYER
Snap out of it! The film that stars Nicholas Cage and Cher helped lock in Cher's long-deserved Oscar. The perfect Italian-American film set in New York, Moonstruck is a late-80s classic.
Call Me By Your Name (2017)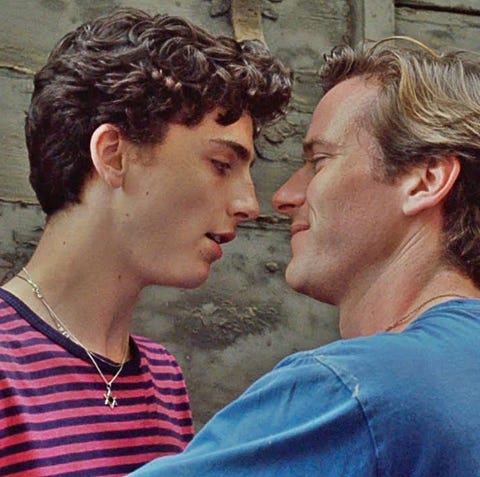 SONY PICTURES
That peach scene is something else. The Luca Guadagnino-directed film perfectly encapsulates the feelings of first love and love lost in a beautiful Italian setting. Bonus points: CMBYN is the rare gay love story where someone doesn't get beaten or end up with HIV.
Silver Linings Playbook (2012)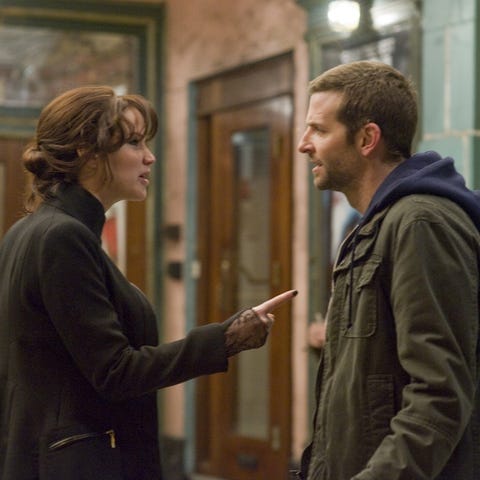 WEINSTEIN CO.
The first real entry of the Cooper/Lawrence film trio, Silver Linings Playbook is the story of what happens when perfectly flawed people find love together. The film also won Lawrence her first Oscar, and that's pretty outstanding for a picture loosely categorized as a romantic comedy.
Dirty Dancing (1987)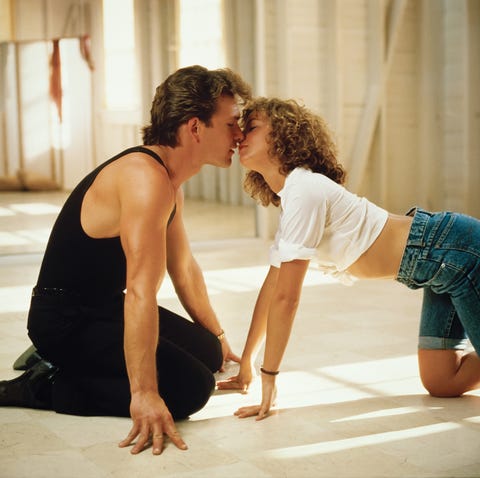 VESTRON
Young love set in the Catskills, perfectly punctuated with an iconic '80s movie dance lift? Romance gold.
Love & Basketball (2000)
NEW LINE CINEMA
Love & Basketball is one of the ultimate sports movies. It just so happens to also be one of the ultimate romances, too. As two friends start establishing themselves as true basketball stars, they fall for each other—but their respective careers may keep them apart.
Elizabethtown (2005)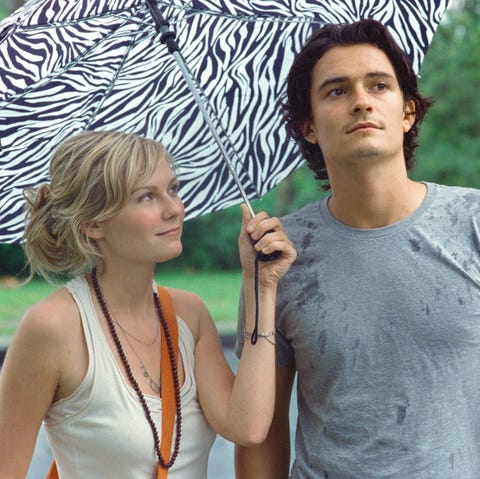 WARNER BROS.
Elizabethtown is quirky and cosmetically indie, but it's still a sweetly thoughtful romance wrapped up in existentialism. Orlando Bloom is the perfect working guy finding his roots again and Kirsten Dunst is nothing if not the poster child for Manic Pixie Dream Girls.
The Bodyguard (1992)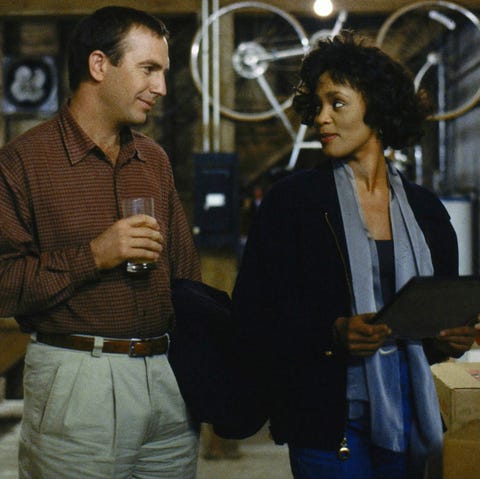 PARAMOUNT
The chemistry between Whitney Houston and Kevin Costner is a disaster, but something about the security guard/pop star dynamic works. It also has one of the most iconic soundtracks in film history.
Carol (2015)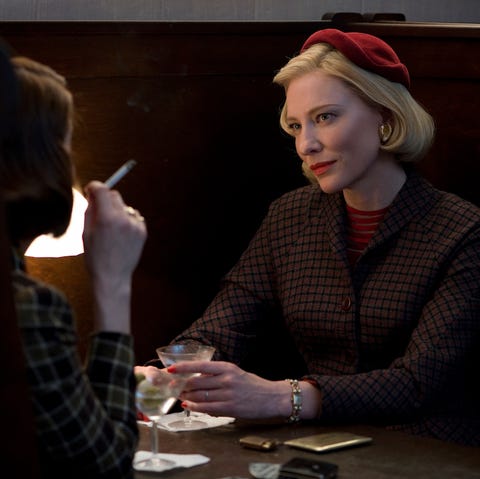 WEINSTEIN CO.
Who doesn't love a lesbian love story adorned with mid-century forbidden temptation and department store customer service that can't be beat?!
Crazy Rich Asians (2018)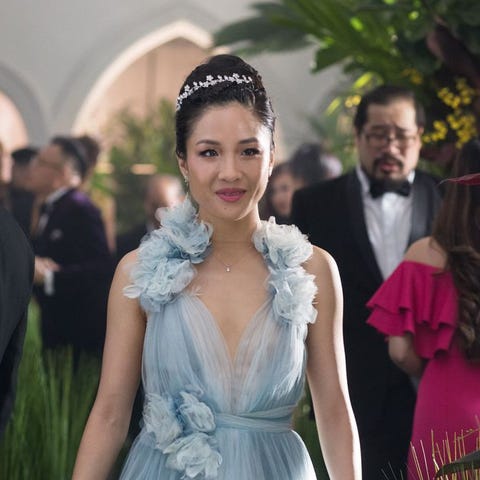 COLOR FORCE
Crazy Rich Asians was long overdue—a film that both sheds light on heritage while also telling a very entertaining romantic story. And even if you're not the most inclined to watch a romcom, the movie's incredible scenery alone is worth watching for.
When Harry Met Sally (1989)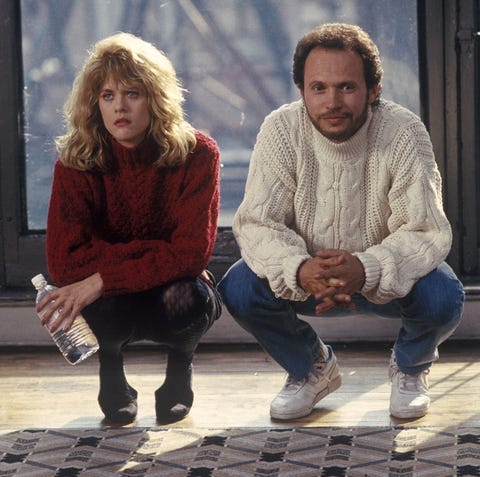 COLUMBIA PICTURES
It is perhaps the romantic comedy that stands above all others. Set across the expanse of multiple years, Harry and Sally were clearly always supposed to end up together. It just took a minute for it to happen.
Jerry Maguire (1996)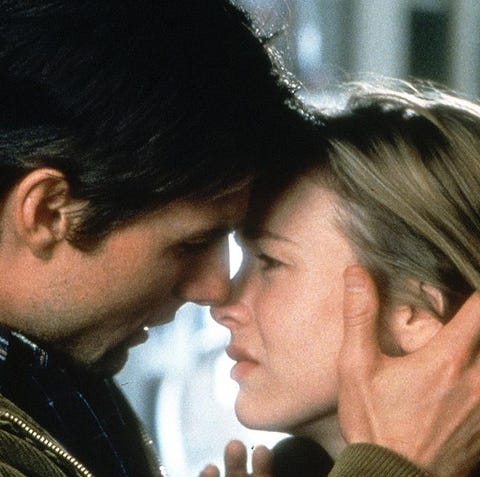 TRISTAR
If saying "I love you" isn't enough, follow it up with "you complete me." It's a classic Jerry move, and it made for one of the most well-known scenes in the current romance canon.
Notting Hill (1999)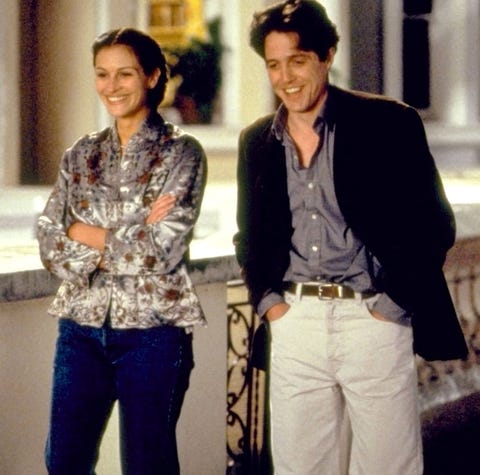 WORKING TITLE FILMS
A romance movie list without Julia Roberts is asinine. While it might be easy to fall back on Pretty Woman, the nuanced and sometimes unbelievable story between a commoner and a movie starlet is near the top of Roberts's heap of films.
The Notebook (2004)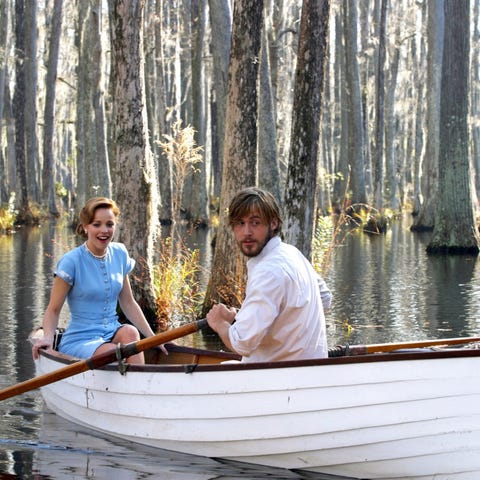 NEW LINE CINEMA
Read me this story, and I'll find you. Damn. Nicholas Sparks is cheesy and oftentimes over the top, but The Notebook is a romantic story of love that just beautiful enough that it transcends all of the cheesiness it takes to tell it.
West Side Story (1961)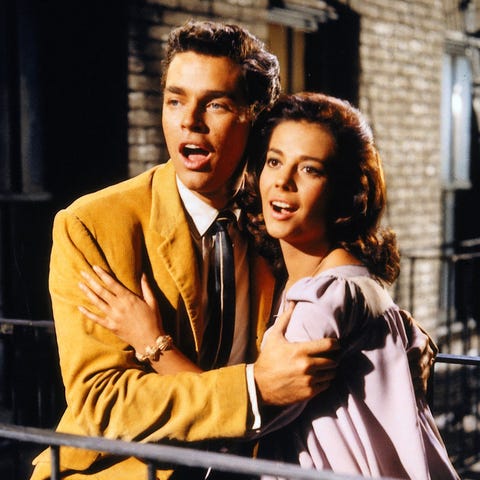 MIRISCH FILMS
It's the quintessential movie musical, but it's also still unfortunately relevant for our times. Two teens, torn apart by their attachment to rival gangs, fall in love for it all to end in tragedy. The film is currently being remade, but it's hard to beat the original.
Ghost (1990)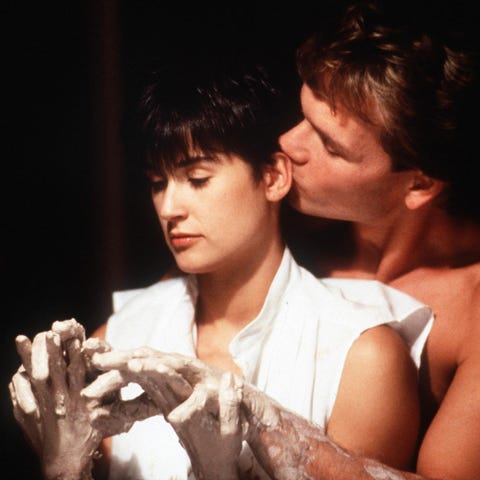 PARAMOUNT
This is the only time a pottery wheel will ever be sexy. Thanks Patrick and Demi.
Casablanca (1942)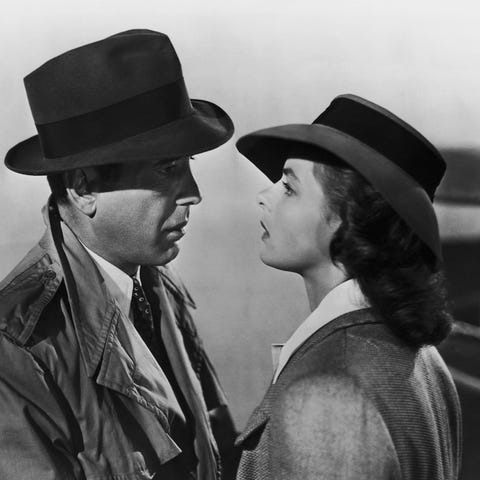 WARNER BROS.
Casablanca is the GOAT. Game respects game.
Juno (2007)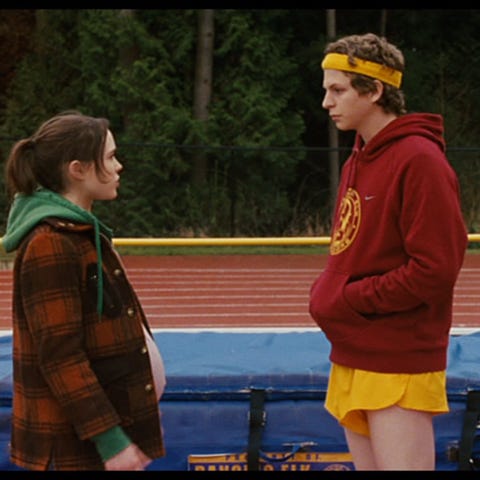 FOX SEARCHLIGHT
A film about teen pregnancy shouldn't be able to be as romantic as Juno ended up being, but there's something about love blossoming between friends who literally screwed themselves into a predicament that's incredibly sweet and relatable.
Her (2013)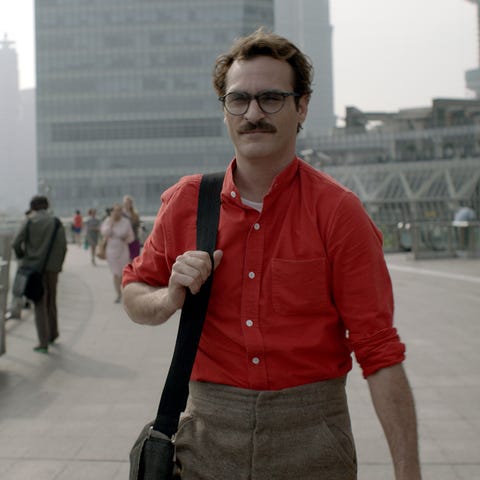 WARNER BROS.
It's the love story of our time: a man in love with his OS. But the sci-fi film actually breaks into some uncharted territory regarding what it means to be in love with someone (or something), and what it can offer back to you.
My Best Friend's Wedding (1997)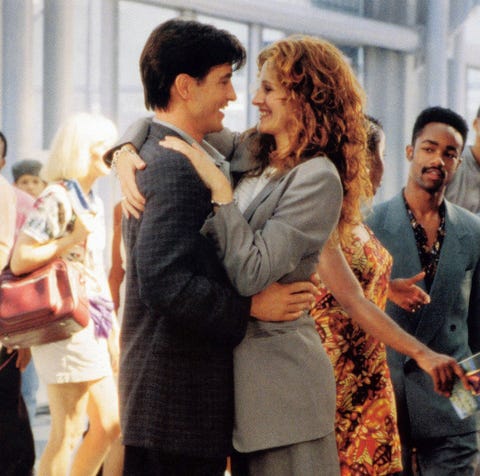 TRISTAR PICTURES
"You're never gonna be jello." The '90s classic is a romance that focuses a little more on what it means to be in love and a little less on the endgame. It's also a good reminder to check yourself in the dating process: you might be chasing her, but who's chasing you?
Bull Durham (1988)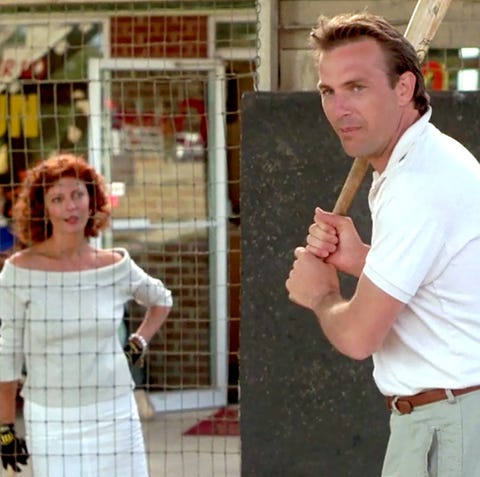 MGM
The premise of Bull Durham is weird: Susan Sarandon plays a baseball-loving minor league groupie. Kevin Costner plays a veteran baseball player. The premise doesn't sound super promising, but the delivery is outstanding.Crazy,
Stupid, Love (2011)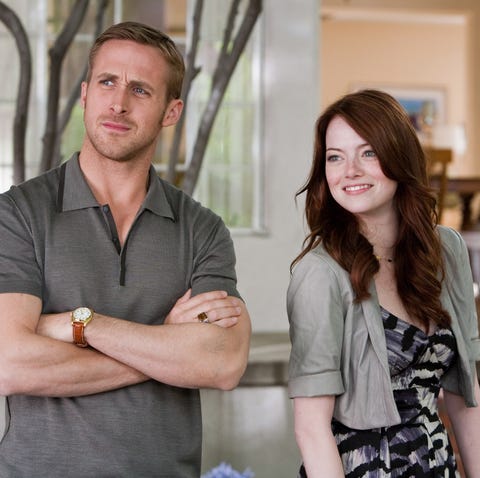 WARNER BROS.
Crazy, Stupid, Love came out in the era when ensemble romantic movies were trying their damnedest to be a thing. Of all of them though, the Steve Carrell-led comedy might have gotten the closest. It's extremely easy to watch, and if you're not invested in one of the stories, don't worry: there's at least two more to watch.
San Junipero (2016)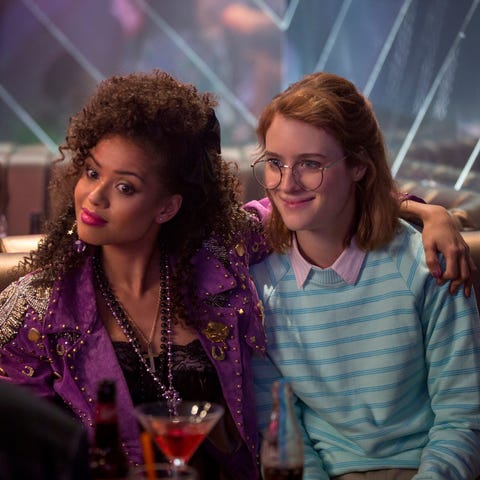 NETFLIX
Is it a movie? Maybe not. But the near feature-length story from Black Mirror might as well be. One of the few stories from the dark anthology series to end without tragedy, "San Junipero" is deserving of a place on the list. And you can watch it on Netflix.
A Star is Born (2018)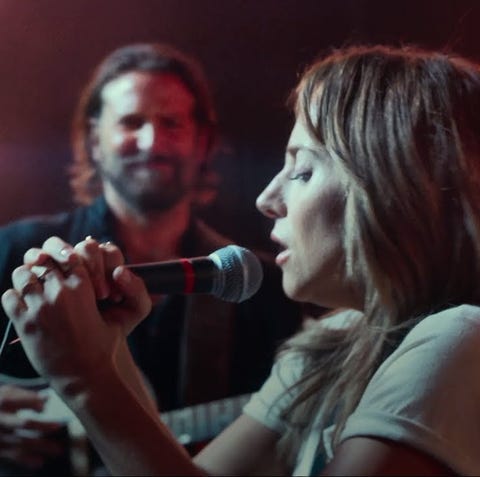 LIVE NATION PRODUCTIONS
At first, it seems a little preemptive to put a movie released three months ago into the most romantic films category, but when you account for the fact that it's been made a total of four times, it's not hard to justify its status as a romantic must-watch
My Big Fat Greek Wedding (2002)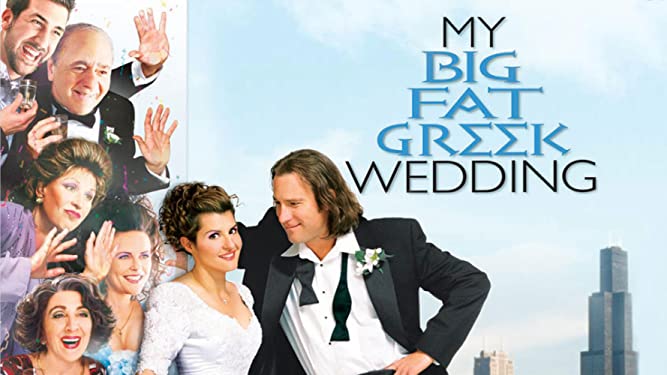 Greek girl meets American boy. Greek girl falls in love with American boy. Greek girl and American boy now deal with a gaggle of problems, including learning how to interact with girl's very Greek family. Though there aren't explicit moments of yearning coming from each character, there's a vibe of ease and comfort displayed throughout. And honestly—what's more romantic than just wanting to be yourself around the person you love most?
To All the Boys I've Loved Before (2018)
Before the age of texts and voice notes, young people wrote old-fashioned letters to those they thought they loved. That's exactly what Lara Jean Song-Covey (Lana Condor) does for her five crushes…until her little sister decides to mail said letters, inadvertently causing more strife than Lara Jean ever thought could happen. The result: A teenage love story that really makes you think, huh. I wish there was someone like Peter Kavinsky out there for me. And we wouldn't blame you for thinking this either.
Once (2007)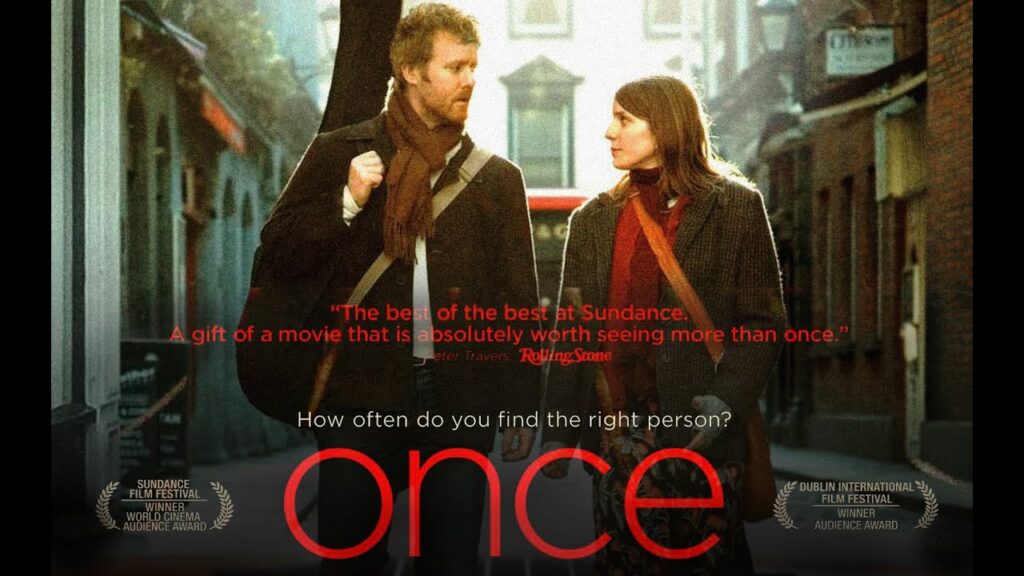 Traditional romance movies take viewers on a ride of getting us to fall in love with its leads. But this musical film does the exact opposite. We already believe this unlikely pair (one's an Irish street performer and the other a Czech pianist) should somehow be together. Instead, we have to be convinced why they shouldn't part from their budding relationship. And if it's not the dialogue that touches your soul, wait until you listen to the music featured throughout. All we can say is: You're welcome.
Remember Me (2010)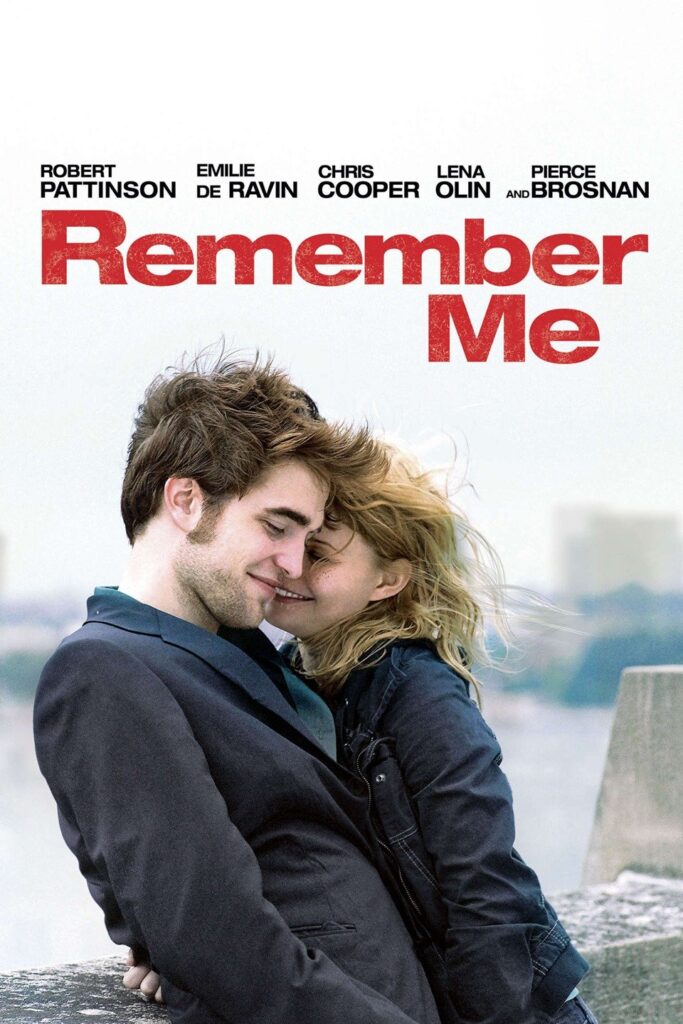 When two strangers (Robert Pattinson and Emilie de Ravin) come together, their lives couldn't be anymore different. He comes from a wealthy family and just wants to make his own way, while she lost her mother to a murder in a subway station. Amidst fighting all the odds, the two fall in love, until a catastrophic event tears them apart. Be prepared for a box of tissues with this one.
Testament of Youth (2014)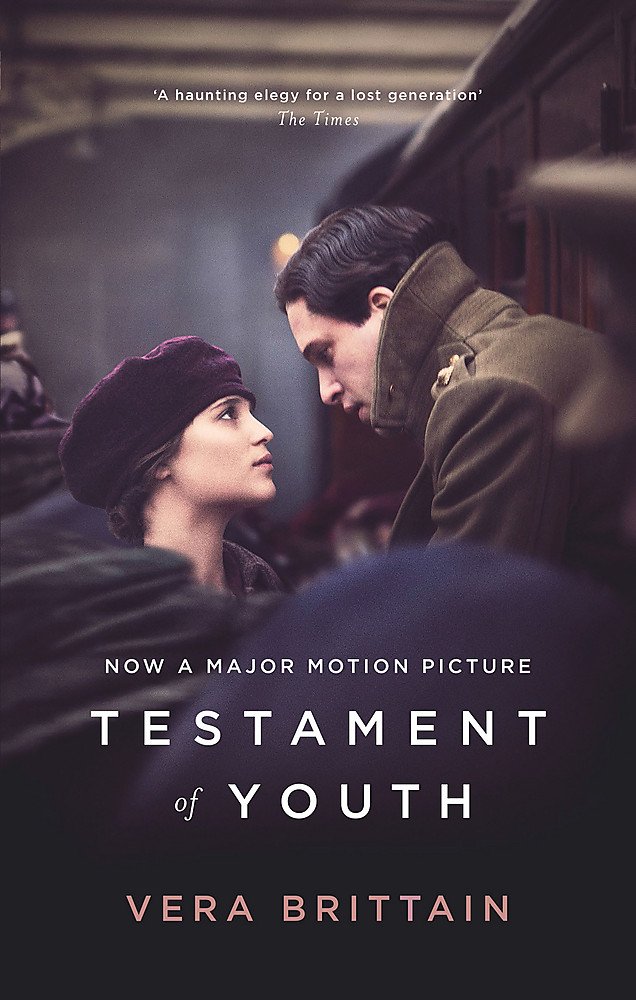 Based on a true story, Alicia Vikander and Kit Harington star in this wartime drama about a young WWI nurse struggling to figure out how to be in love while also wanting to make sense of the darkest time of your life. And as if that isn't enough, the movie also features Taron Egerton and Bridgerton's Jonathan Bailey in the ensemble. So yeah, you'll definitely want to stream this one.
West Side Story (1961)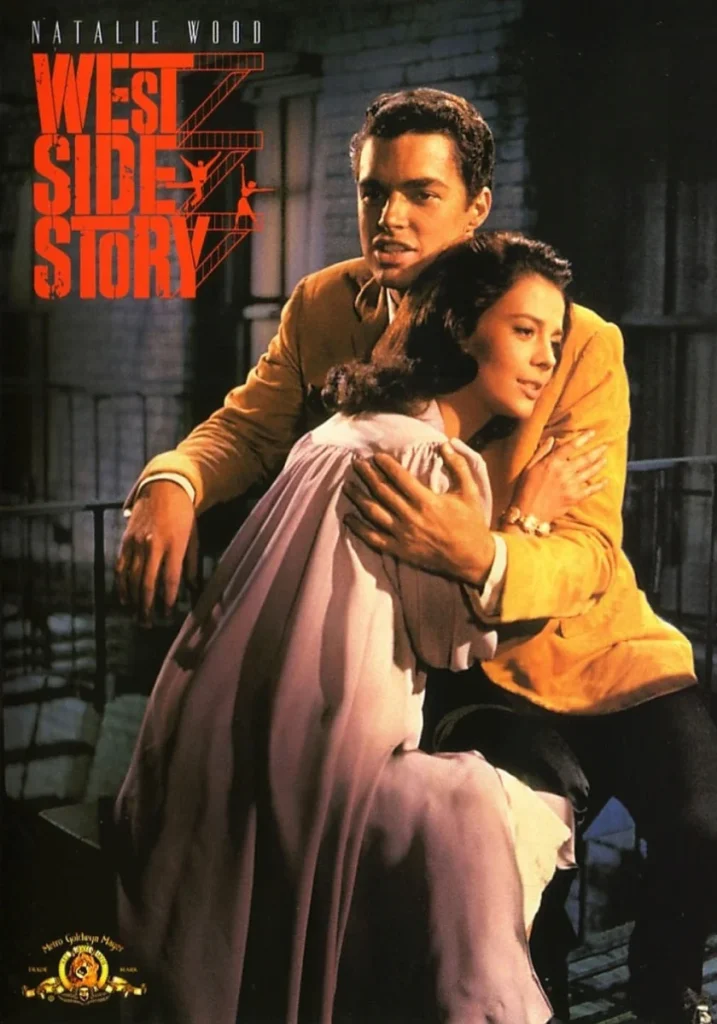 It's a semi-modern version of Romeo and Juliet. Do we need to explain more?
If Beale Street Could Talk (2018)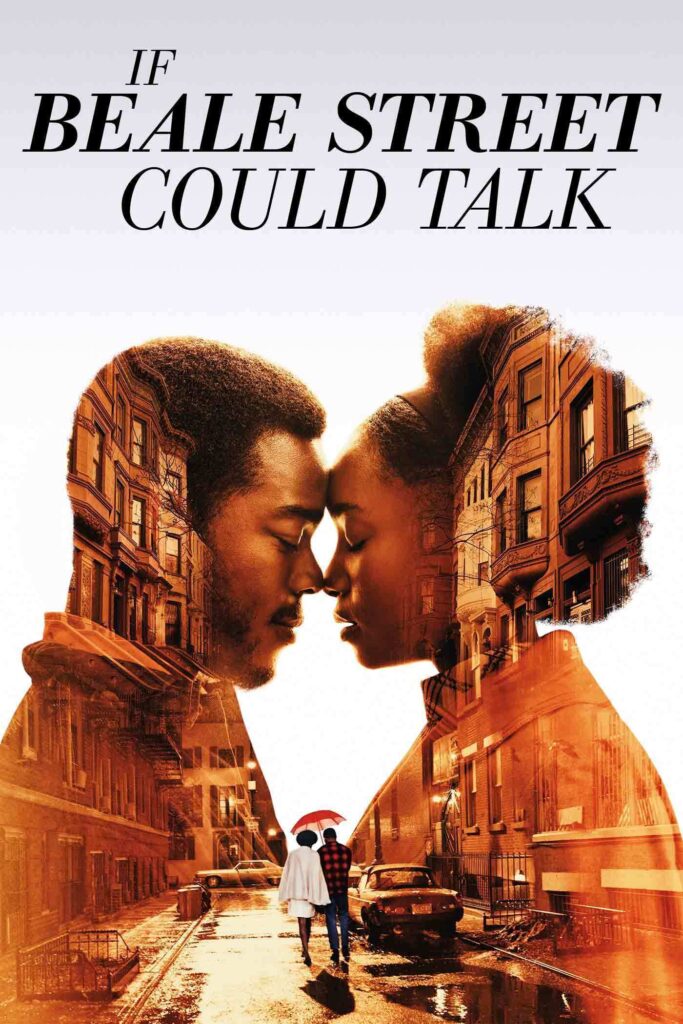 Before you watch this for the seemingly perfect soundtrack, let's talk plot. Two teenagers find themselves falling in love, and life couldn't be more perfect. But when one is accused of rape, their worlds suddenly turn upside down, and now they're trying to figure out how to not break up from outside pressures. And if you fall in love with the poignant story, might we suggest reading the James Baldwin novel it's based on?
A Walk to Remember (2002)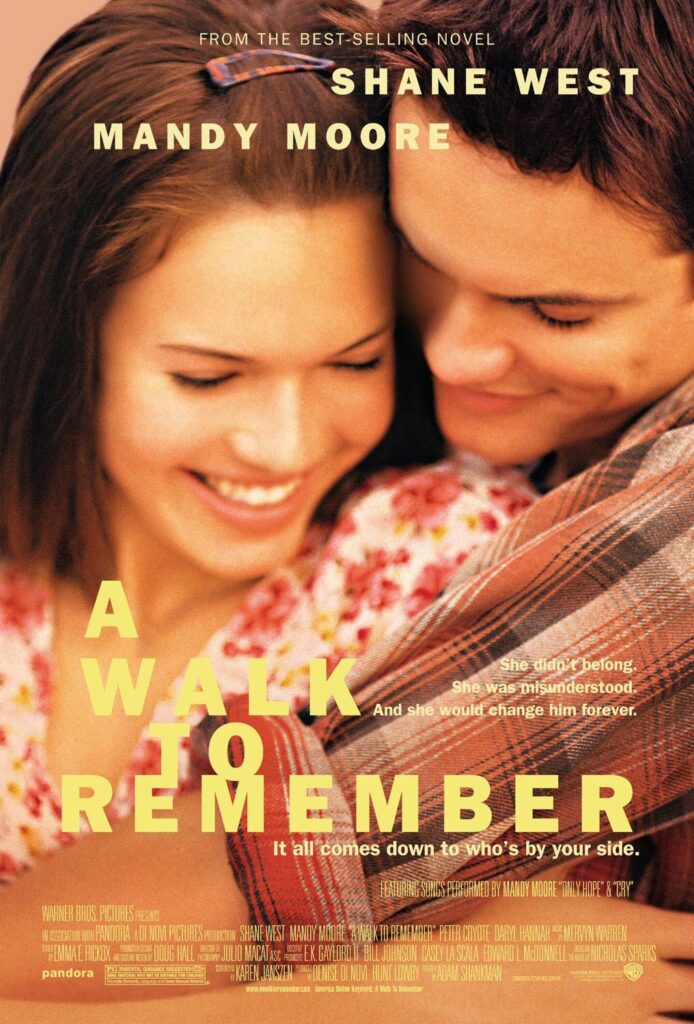 Landon (Shane West) and Jamie (Mandy Moore) couldn't be anymore different. But that doesn't stop them from falling in love with each other, fast. But when illness strikes their relationship, just how will the couple survive the news? It doesn't take much to become enamored with these characters, and maybe you'll love Moore's version of "Only Hope" just as much as we do.
The Photograph (2020)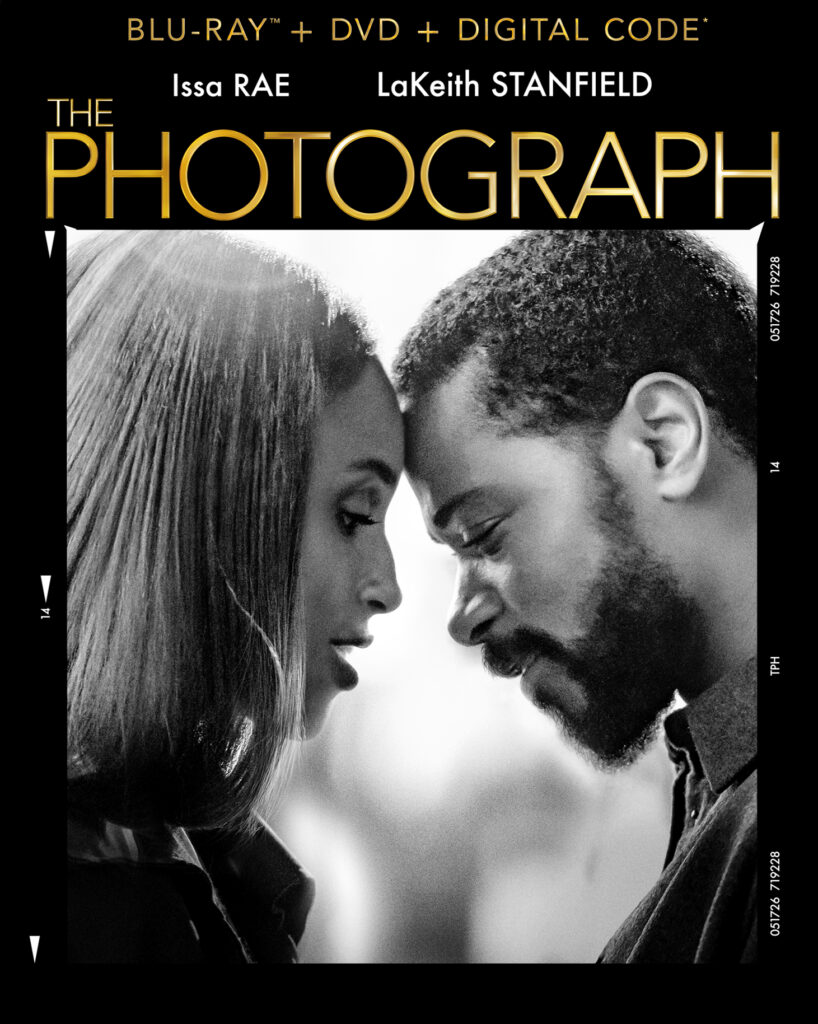 Interweaving two love stories into one, the movie explores the lives of a mother and daughter who seem to have a romantic history repeat itself. Will there be a way to change it, or will they be stuck in this cycle forever? In truth, all it takes is the discovery of just one photograph.
Love, Simon (2018)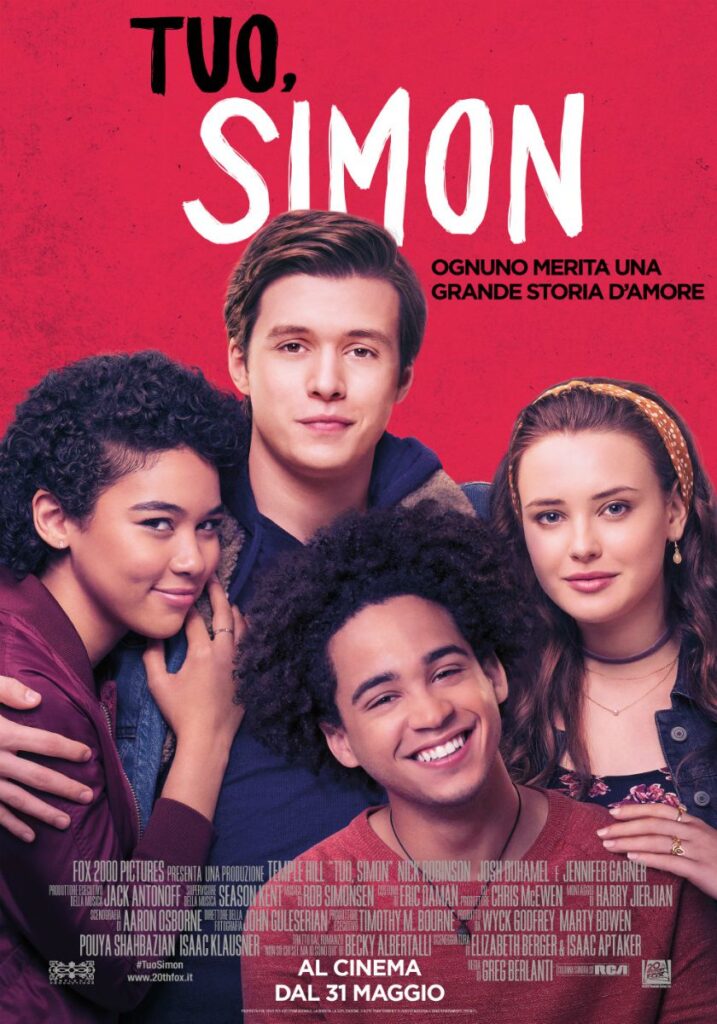 Simon Spier (Nick Robinson) is like any other teen. He has good friends, has access to a car…everything he could want, really. Except for one thing: He's gay and hasn't come out to his loved ones yet. You won't just fall in love with the young boy's search to find his internet love IRL, but also Simon's journey to being his truest self.
Romeo + Juliet (1996)
We already have one version of the famous Shakespeare play on this list. Let's add another, and this time feature a young Leonardo DiCaprio and Claire Danes. Whether you're falling in love with the plot or director Baz Luhrmann's take on the story, well…that's up to you to decide.