After the charitable contributions of Sadio Mane, the star of the Senegal national team and the Bayern Munich club, his statue was unveiled to the people of Bambali, his birthplace.
This statue has been widely criticized by social media users for being "scary" and not resembling Sadio Mane.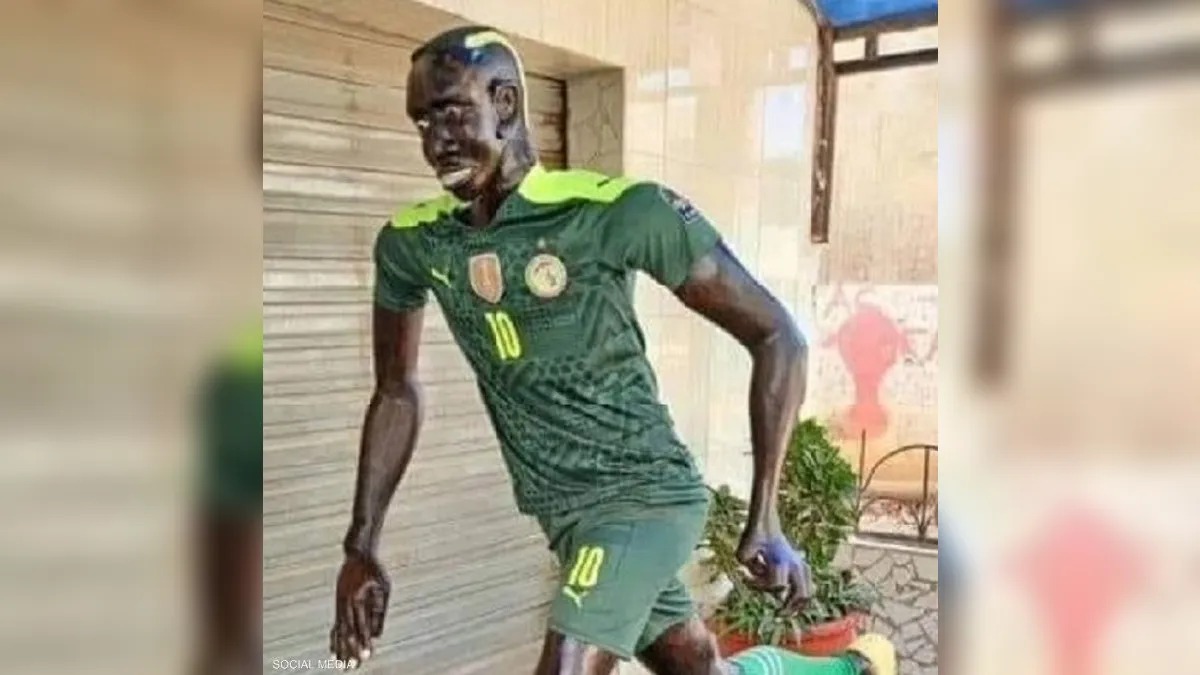 Last year, Mani donated more than $300,000 to build a school for the people of Bambali, as well as more than $680,000 to establish a hospital in his remote town.
In recognition of this global star's generous actions, a local artist created a statue of Manet.