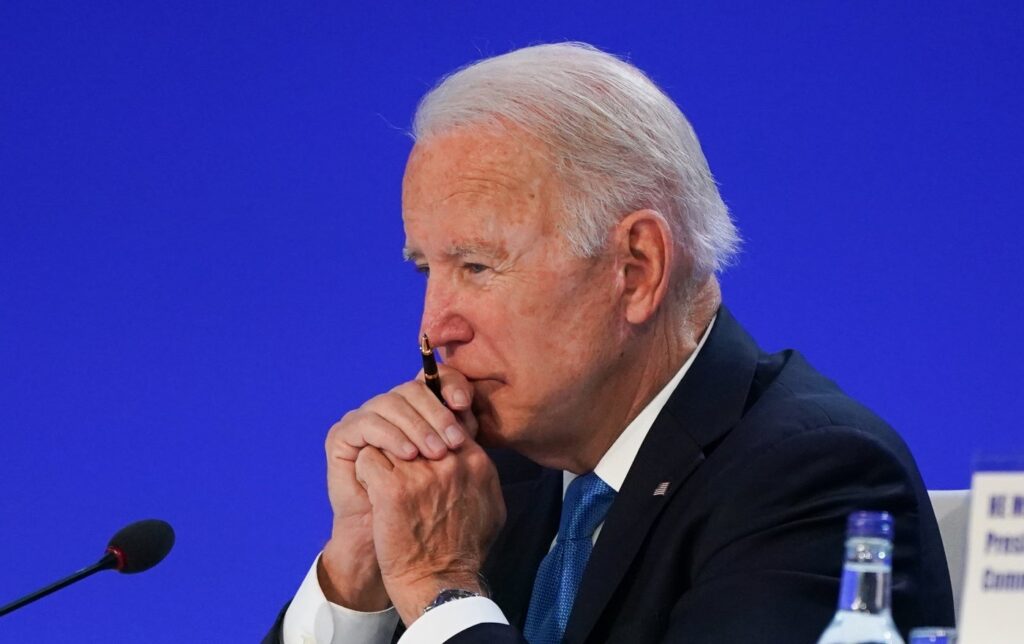 The American public is overwhelmingly optimistic about Republican gains in the 2021 election, even though the Republican Party won both Houses. Almost half said he was interested in the possibility that Republicans will win control over the reelection and 16 percent didn't have any opinion. Almost everyone supports their party.
President Biden's approval rating keeps on dropping, and the news is no better for congressional Democrats.
According to a new Quinnipiac University poll published Thursday, just 36 percent of Americans approve of Biden's performance in the White House, down one percentage point from last month and a new low for the president among survey respondents.
Fifty-three percent disapproved of the president's job performance, up one percentage point from last month.
The poll finds that 87 percent of Democrats approve of Biden's job performance, while 94 percent of Republicans disapprove. But Biden is 27 points underwater among independent voters, who could hold the key to the victory in next year's midterm elections.
Among that group, 56 percent disapprove of the president's work and just 29 percent approve.
Biden also hit approval lows in his handling of four major topics: the economy (34 percent approval), the COVID-19 pandemic (45 percent approval), foreign policy (33 percent approval), and climate change (41 percent approval).
The president fared no better on personality questions either, as 51 percent of respondents said they did not find Biden to be honest (42 percent said they did), 57 percent said they did not think he has good leadership skills (37 percent said they did) and 56 percent said they did not believe the administration was competent at running the federal government (40 percent said they did).
Source: New York Post