Georgina Rodriguez gave the best Christmas gift to her fiance Cristiano Ronaldo.
Georgina Rodríguez, fiancee of Spanish-Argentine Ronaldo, had prepared an amazing Christmas gift for Cristiano Ronaldo.
Portuguese superstar Cristiano Ronaldo revealed Georgina Rodriguez's special gift for him in the New Year and Christmas holidays.
Georgina Rodriguez gave her fiance a silver Rolls Royce before the New Year.
Georgina Rodriguez, before the beginning of the new year, Cristiano Ronaldo surprised her with a special gift and gave her a silver Rolls Royce.
To surprise Ronaldo, Georgina decorated this silver car with a red ribbon.
The Portuguese superstar shared a picture of the Rolls-Royce on Instagram with more than 520 million followers, writing, "Thank you, my love."
Christmas this year has a different ring and smell for Ronaldo and his wife Georgina, they lost one of their twin children a few months ago, and this caused them to be away from the public eye for a while. But Georgina revealed Cristiano's luxury gifts for her during the Christmas holidays by publishing several stories.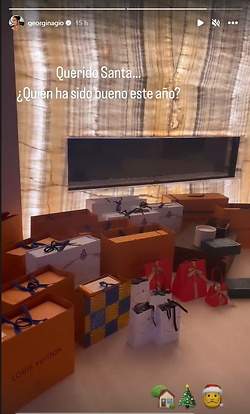 The amount of gifts for Namaz Ronaldo was so large that it almost filled a room. Gifts from the world's top luxury brands such as Louis Vuitton, Valentino and Louve, which included perfume and cologne, clothes, bags and shoes.