Sony and Honda are partnering up to put Playstations in their cars in order to compete with Tesla Cars.
Sony unveiled AFEELA at CES 2023 this year. A new electric vehicle brand was developed in conjunction with Honda. FEEL A is a future high-tech vehicle.
Despite having a little more amusing moniker, it looks to be a rather futuristic vehicle at first glance. Both firms collaborated to install the play PS5 in the future automobile. This news comes just after Tesla released a function that is extremely comparable.
Sony, the behemoth behind the near-ubiquitous PlayStation, appears to be going even farther. However, the objective was to transform public movement areas into entertainment and emotional space. The goal is to merge the actual and virtual worlds.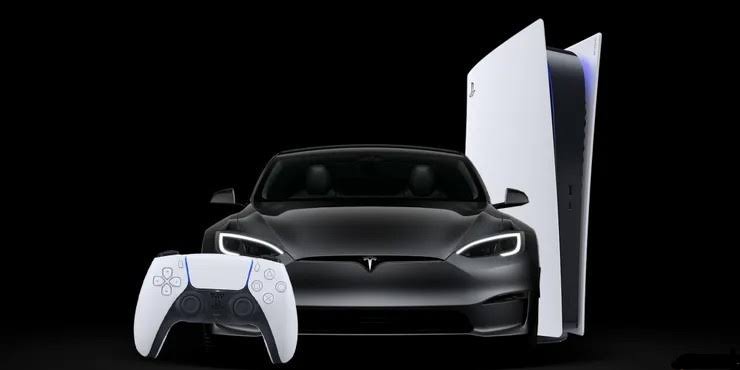 Not only that, but it also permits and provides new entertainment options through digital developments such as the metaverse. Sony's director of robotics informed the newspaper that, Integrating PS5 into automobiles is "technologically achievable". Furthermore, he stated that services, information, and entertainment might offer the new business a competitive advantage against Tesla in the upcoming EV vehicle wars.
The first model, however, will hit the market in 2025. The companies working together see the automobile as "a vehicle that would provide the entertainment and network they would like to deliver," according to Yasuhide Mizuno, chair of the joint venture.
PlayStation
Furthermore, with rich dashboards that mirror tablets, advancements in automobile entertainment have increased dramatically in recent years. However, automakers are attempting to keep passengers and idle drivers interested in the technology.
Of course, car manufacturers have no intention of crashing their vehicles while driving, so they are counting on the introduction of autonomous driving to free up drivers to watch and play on their entertainment systems.
Previously, Mizuno told the Financial Times that the technology is still a long way from being ready for use. "Autonomous driving will have to improve greatly from the current level to get to that stage, and it will take years to get that happen".
Furthermore, other automakers have implemented comparable technology. Apple and Google, for example, have introduced Android Auto and CarPlay, respectively.
As a result, automobile makers may access Google's dashboard, which includes everything from Spotify to Android games.
Tesla's tablet-style dashboard, on the other hand, allows consumers to surf the web and intentionally offers access to game-streaming services, such as NVidia, and GeForce Now. Elon Musk previously stated that his business is working to add support for the stream to Teslas.
Unfortunately, Sony has access to entertainment and embedding in its EV in order to provide entertainment and music as part of its Sony Pictures movie studio.