By publishing an old photo of his Egyptian mother on Facebook, a Jordanian youth was able to return to her arms after 43 years.
In the post accompanying this photo, this young man wrote to his mother: "Your son is alive and looking for you."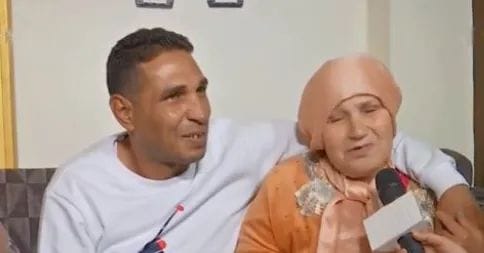 The story started when an Egyptian woman lost her son in 1979 and thought that his son died.
At that time, this Egyptian woman, whose name is "Reza Mahmoud Ramadan", was married to a Jordanian man and lived with her husband in Amman, the capital of Jordan.
After giving birth to her son, she realized that her child was suffering from an illness and had to be admitted to the hospital.
After differences between the couple, which led to divorce, the boy's father falsely claimed that their son had died so that Mrs. Ramadan would not take his son with her when she left the country.