The latest round of US sanctions against Russia includes two new targets: Vladimir Putin's two adult daughters, Katrina and Maria, who US officials believe have hidden Putin's wealth.
According to the details of the US sanctions package announced on Wednesday , one of Putin's daughters, Katrina Vladimirova Tikhonova, is a technical director whose job is to support the Russian government and its defense industry.
The United States says Putin's other daughter, Maria Vladimirovna Verontsova, runs genetic research programs that receive billions of dollars in government funding from the Kremlin, which Putin personally oversees.
A senior US government official, speaking on condition of anonymity, told Reuters: "We have evidence that Putin and many of his relatives, as well as oligarchs and their families, are investing their assets in the financial systems of the United States and many other countries."
"We believe that much of Putin's wealth is hidden from his family members and that is why we are targeting them with sanctions," he said.
Reuters says it has not yet been able to contact Putin's daughters, their representatives or the Kremlin to find out what the Russian side thinks.
The sanctions, announced Wednesday, also include the daughter and wife of Russian Foreign Minister Sergei Lavrov. The United States has also banned Americans from investing in Russia. Washington has also targeted Russian financial institutions and Kremlin officials in response to what President Joe Biden called Russia's "crime" in Ukraine.
Russia has denied the allegations in a statement issued Friday stating "Similar, baseless allegations concerning Russia have been made more than once in the past.
Putin's wealth is a sensitive issue in Russia. The Kremlin last year denied reports of ownership of a luxury private mansion on the Black Sea, a claim made by anti-Putin politician Alexei Navalny in a popular YouTube video.
Kremlin spokesman Dmitry Peskov said in February that sanctions against Putin himself were meaningless. "Sanctions contain absurd claims about some assets," Peskov said. "The president has no property other than the assets he has declared."
Katrina: Rock and roll dancer
Putin's daughters, whom the United States believes are helping him hide his wealth, have never publicly acknowledged that the Russian leader is their father, and Putin himself has so far refused to answer questions about his daughters.
In 2015, Reuters conducted a research into the details of communications and the effects of Katrina, an acrobatic rock and roll dancer on the next generation of Moscow elites.
"Katrina, 29, described herself as the wife of Kirill Shamalov, the son of Nikolai Shamalov, a longtime friend of President Putin. "Shamalov's father is a shareholder in Bank of Russia, which US officials describe as the personal bank of Russia's elite."
According to estimates by financial analysts, Cyril and Katrina, as a couple, owned shares in the company worth about $ 2 billion. This was in addition to their other property and assets at the time.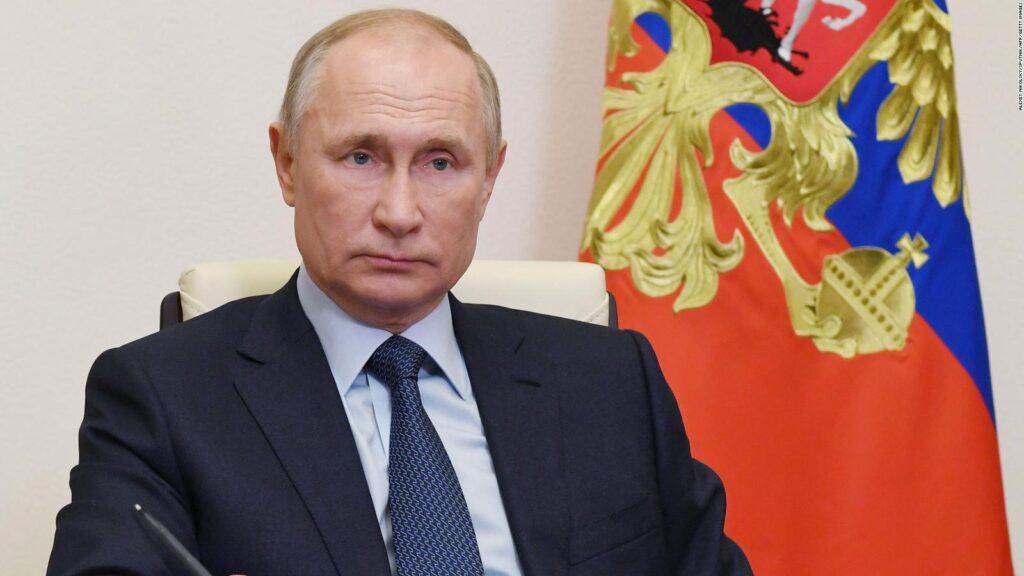 Maria: Genetic researcher
According to Reuters, Putin's eldest daughter, Maria, studied biology at St. Petersburg University and studied medicine at Moscow State University. He is also heavily involved in genetic research, which Putin has previously described as a field that "determines the future of the entire world."
According to Russian and Western media reports, Maria married Dutch businessman Juriet Just Fassen. In 2015, he began his biomedical studies with a doctorate in endocrinology at the Endocrine Research Center in Moscow. Maria is also the author of a book on "unreasonable (idiopathic) shortness" in children.
Her husband previously worked for Gazprom, a large lender with strong ties to the elite around Putin, the report said.
No estimate of the couple's assets is available.